I recently took a chance on this 40 year old Vanson Comp Weight cafe racer. I'm thinking it is a Model A but I'm not certain. Hope someone can confirm.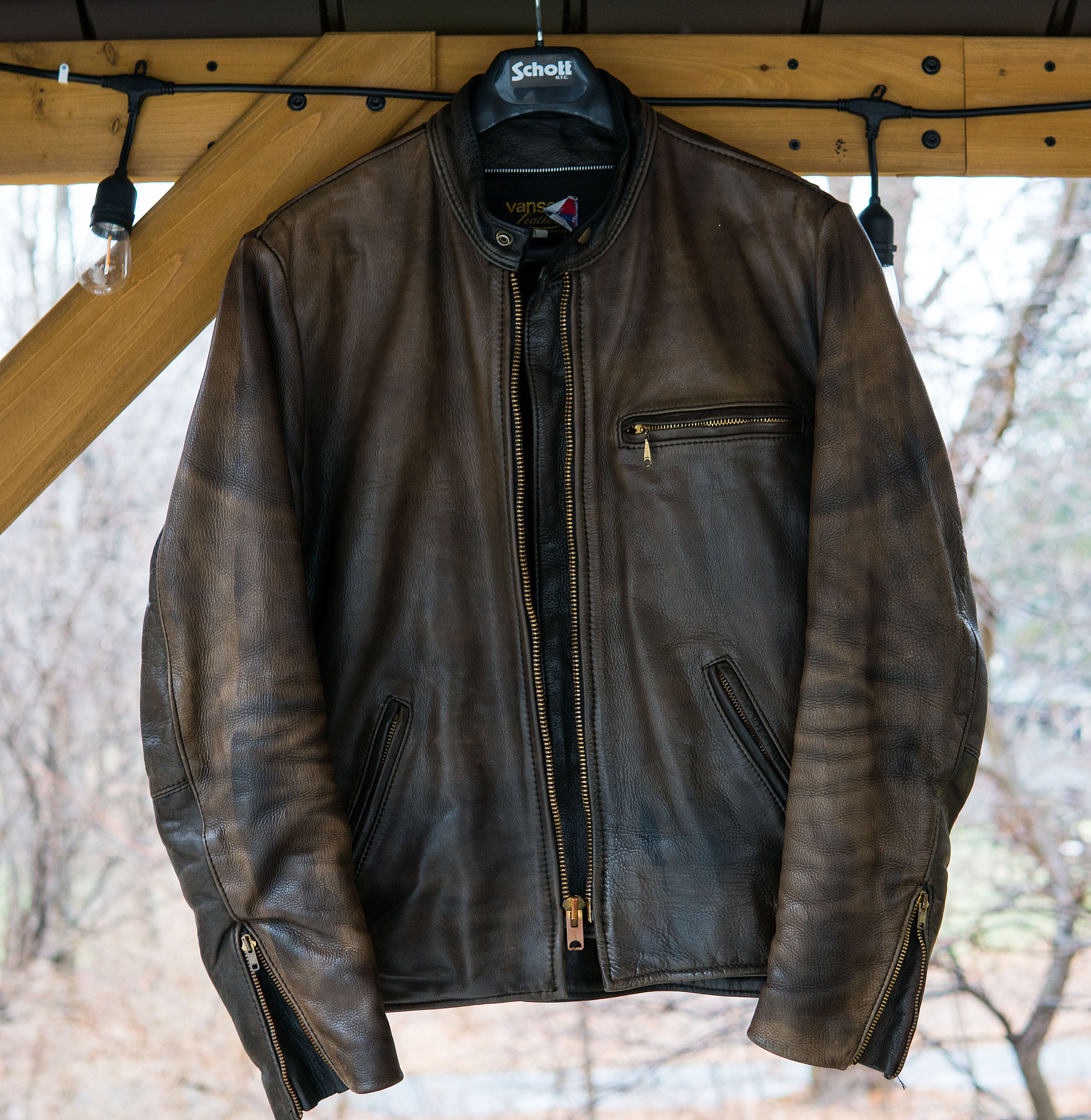 Turned out to be a fantastic deal, the size 44 fits perfectly and the condition is stunning. I corresponded with the seller who bought the jacket in 79 or 80 and clearly wore the hell out of it as his main riding jacket. It has the pile liner that looks brand new. He said he found the jacket warm enough without the liner.
It's faded to a stunning brown with gorgeous creasing and hangs/drapes like nothing I've ever worn. Everything I've read about vintage comp weight was true. The creasing and graining are amazing but it feels so solid, supple and strong. It's the heaviest jacket I've owned but wears so comfortably. Vanson clearly knows what they are doing.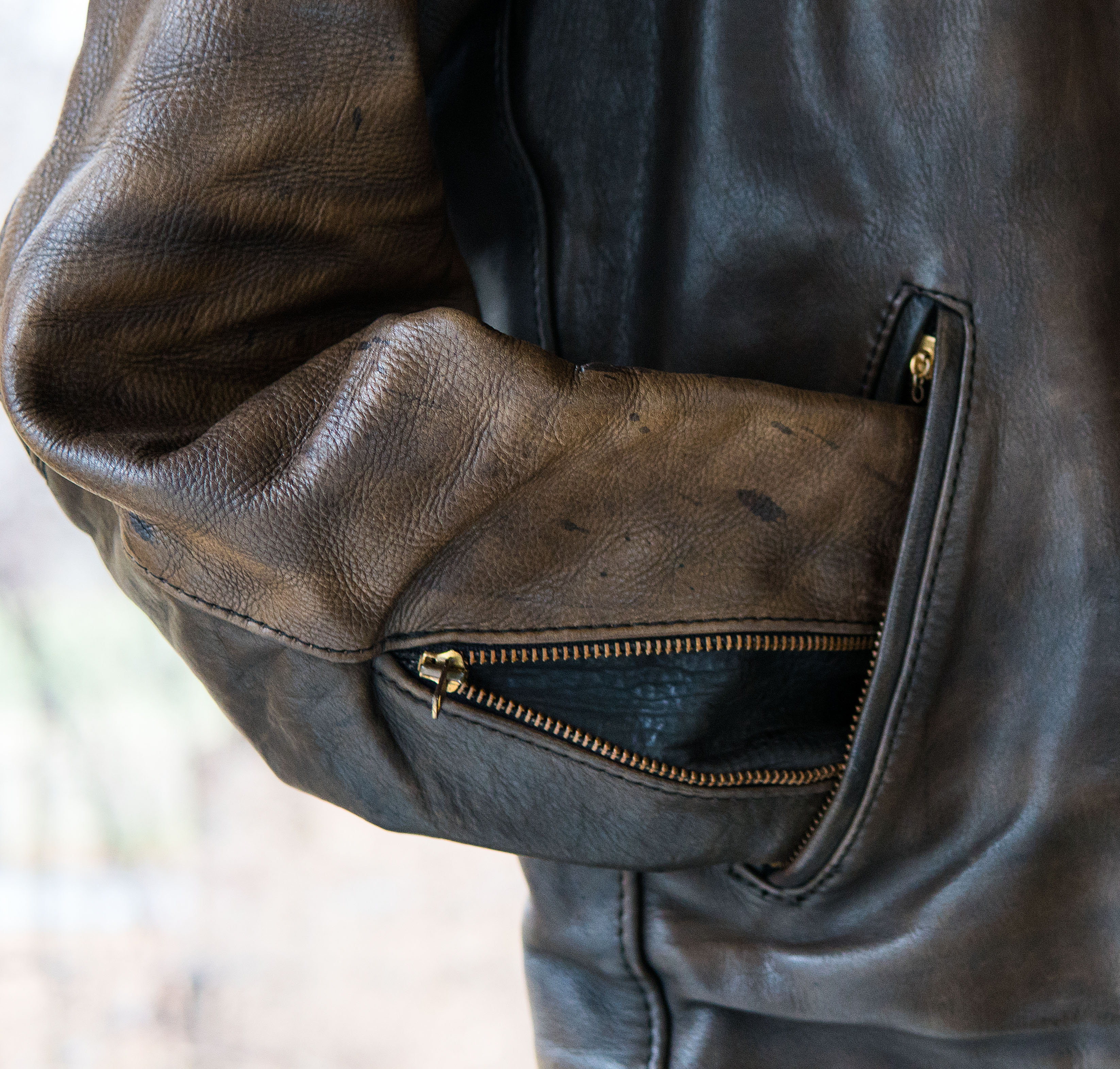 It was surprisingly clean with no odors or even road grime. I cleaned the exterior with Lexol cleaner and hand washed the liner with woolite then let it sit outside to dry and air out in 20-30°F for about 36 hours. Previous projects like this have revealed tons of dirt and grime from years of use. This was remarkably clean. It's been sitting on a hanger for years but obviously stored someplace cool and dry.
At first glance I thought it must be a brown jacket. It wasn't until I got it outside in good light and could see all the interior panels were clearly black.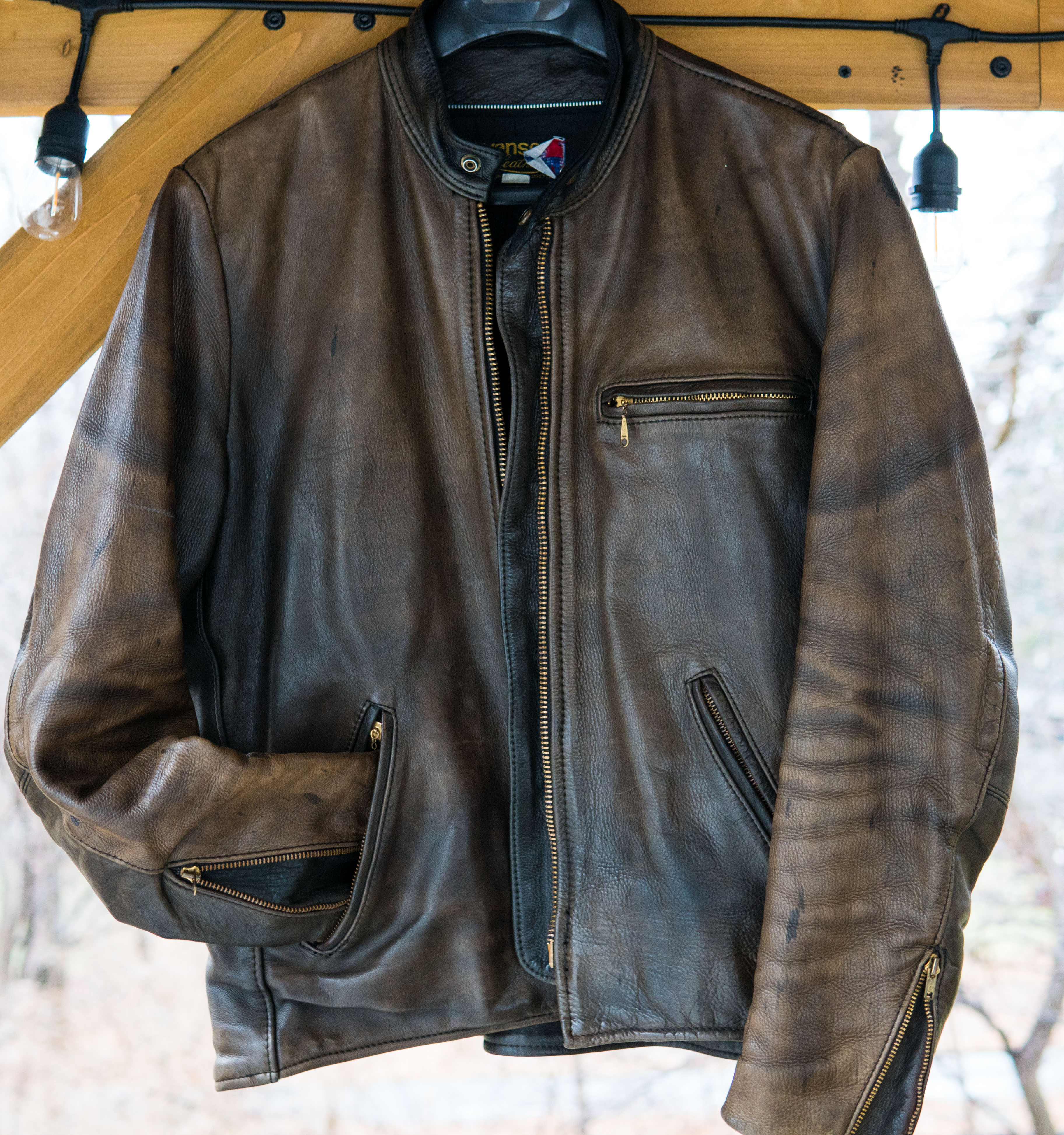 All the old Talon zips work perfectly, there are only a handful of torn stitches at the waist and sleeve hems but the jacket is solid and the leather feels amazing. I typically condition old jackets with Bick 4 after cleaning but this one really doesn't need it (though I'll likely condition it anyway).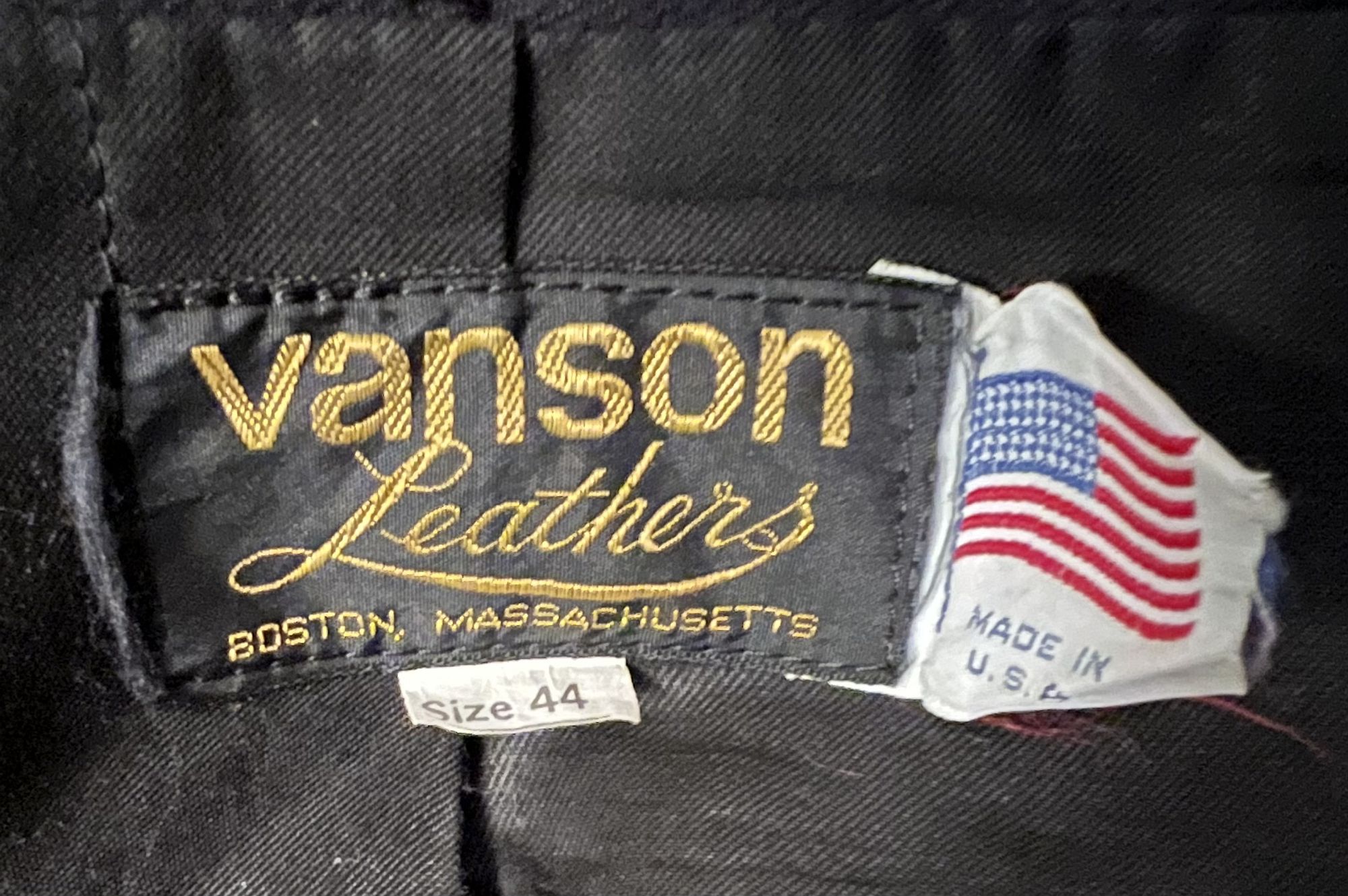 Pics taken when it was still a bit damp from cleaning. Now that it's dry the dark spots have lightened up a bit. I'll enjoy this one for a while.
Last edited: