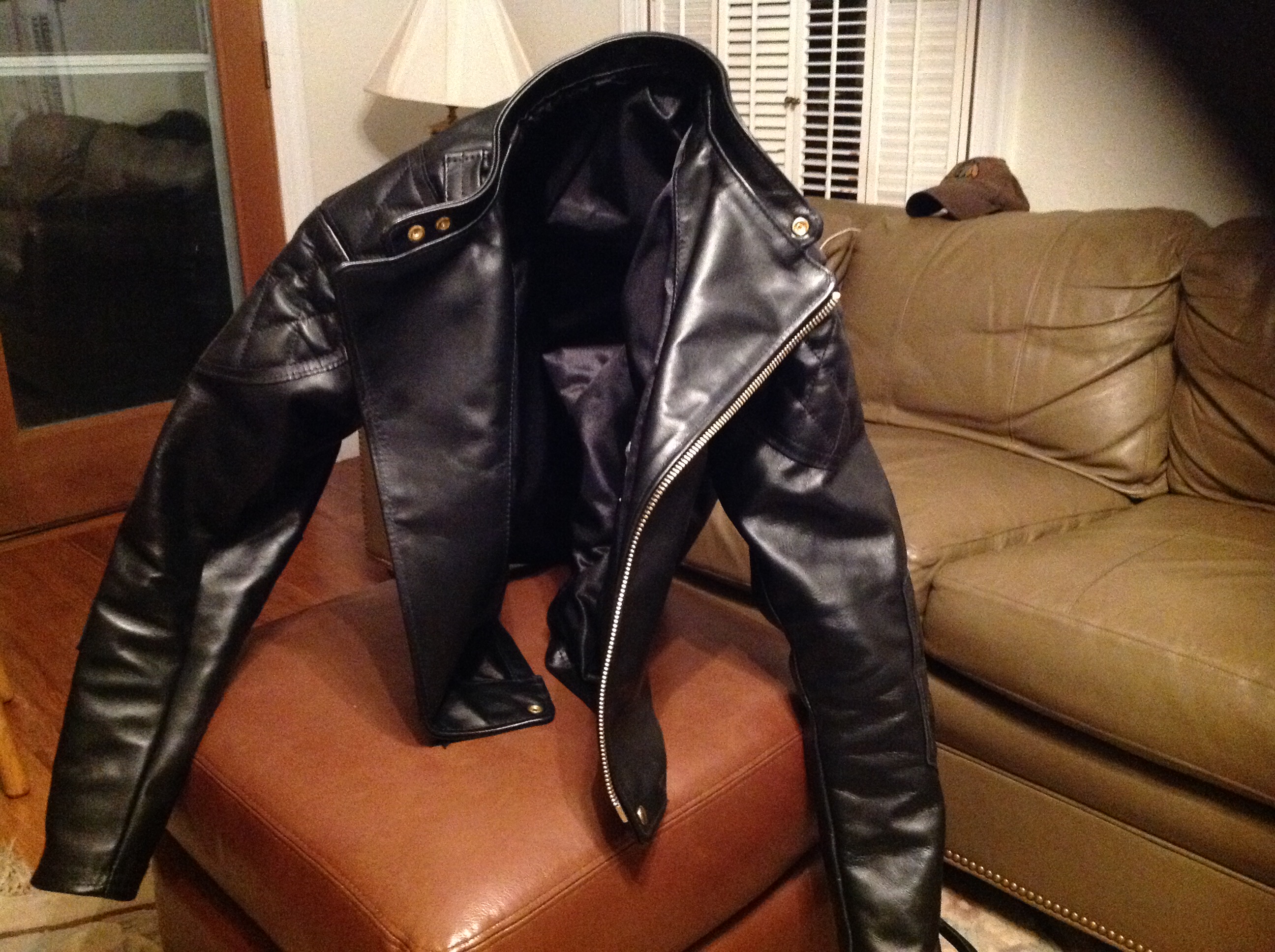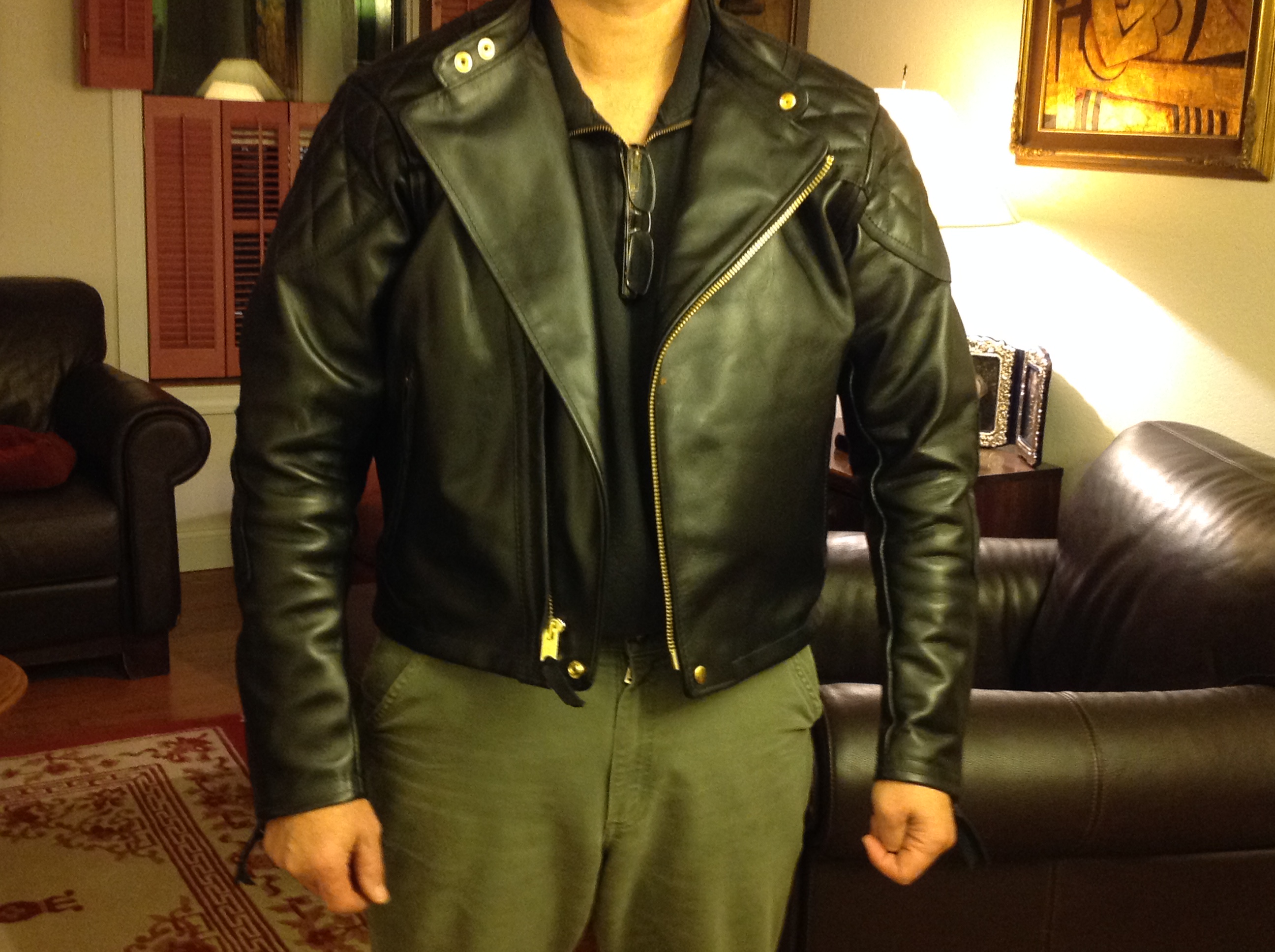 Let's have a place where you can show your success and failures in the search for the right Langlitz jackets.
Here's a couple of mine to start this out.
Pictures are the first try on, from a few years ago.
Timberline in goat.
Cascade in medium steer.
Both measured at Langlitz for riding.
Let's see yours!