by R. Turner Wilcox, 1945
A co-worker brought me a gift today, gleaned from a library sale. Knowing my interest in hats, he picked it up for a song (though he won't tell me exactly how much!), and what an amazing find! It covers hats and hair styles from the Egyptians to the end of WWII in a heavily illustrated 332 pages. Though it deals with hats, there are probably three to one illustrations of ladies hats and hairstyles to men's. I suppose I should cross-post this in the Powder Room, but it does say, "No peeking Guys!" after all.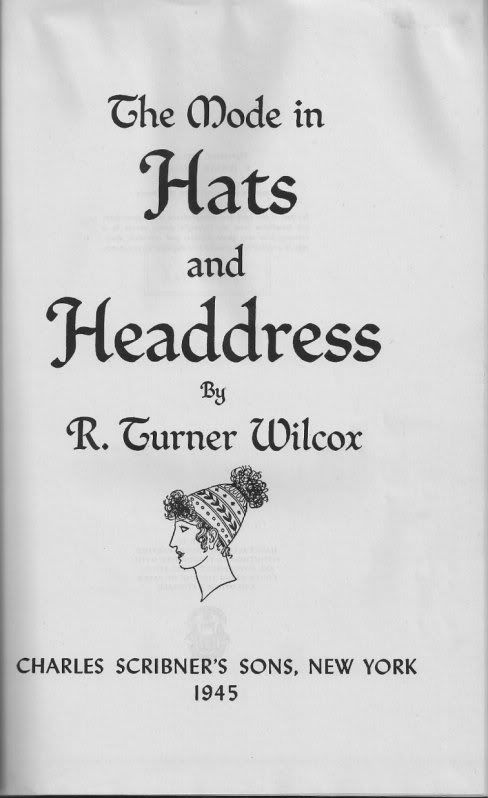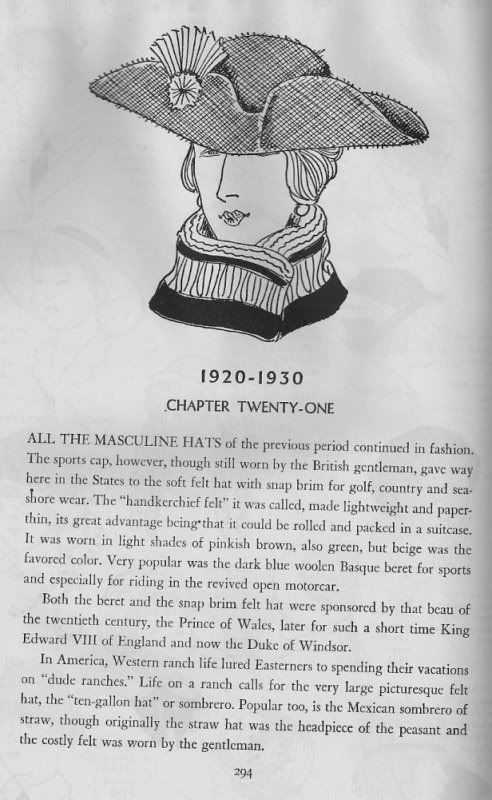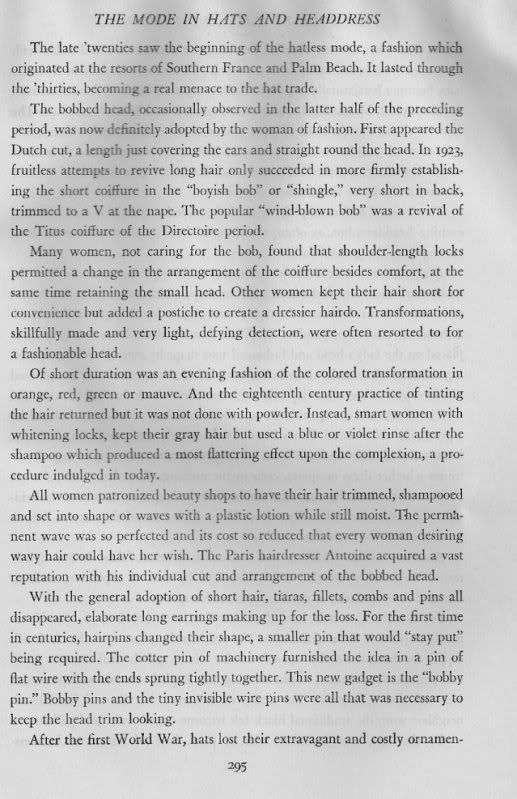 These are pretty big scans, so I'll break it up a bit. I've only scanned in a few pages, but grabbed some that are of most interest here.