Ok folks I have to be honest here. I feel like a kid at Christmas in August. I have tried Highwayman's on, hemmed and hawed, tried and tried but could never get one to "fit" me correctly. I did not want a "cafe racer" fit, nor did I want a large leather bag fit, rather just enough room to breath, wear a good wool shirt underneath, be comfortable yet well fitted. And it had to be brown.
I had seriously thought about ordering a custom Zip-sleeve from Aero, but seemed to get lost in the options. I need at least 26.5" long sleeves for this type of jacket. I love Horsehide, but for this jacket I wanted to return to my CXL Steerhide roots. I spent quite a bit of time mulling over Aero's sale pages over their sale weekend. Finally I decided all the sleeves, as well as the Torso lengths, were simply too short on any remaining stock in my size range. All had simply too many compromises.
Then I found this one in Thruston Brother's Featured stock page. Shameless plug - Carrie really knows her stuff! I visited their store in 2014 & 2015, so she has a little more knowledge of my shape & size than most. I placed the order and this arrived yesterday: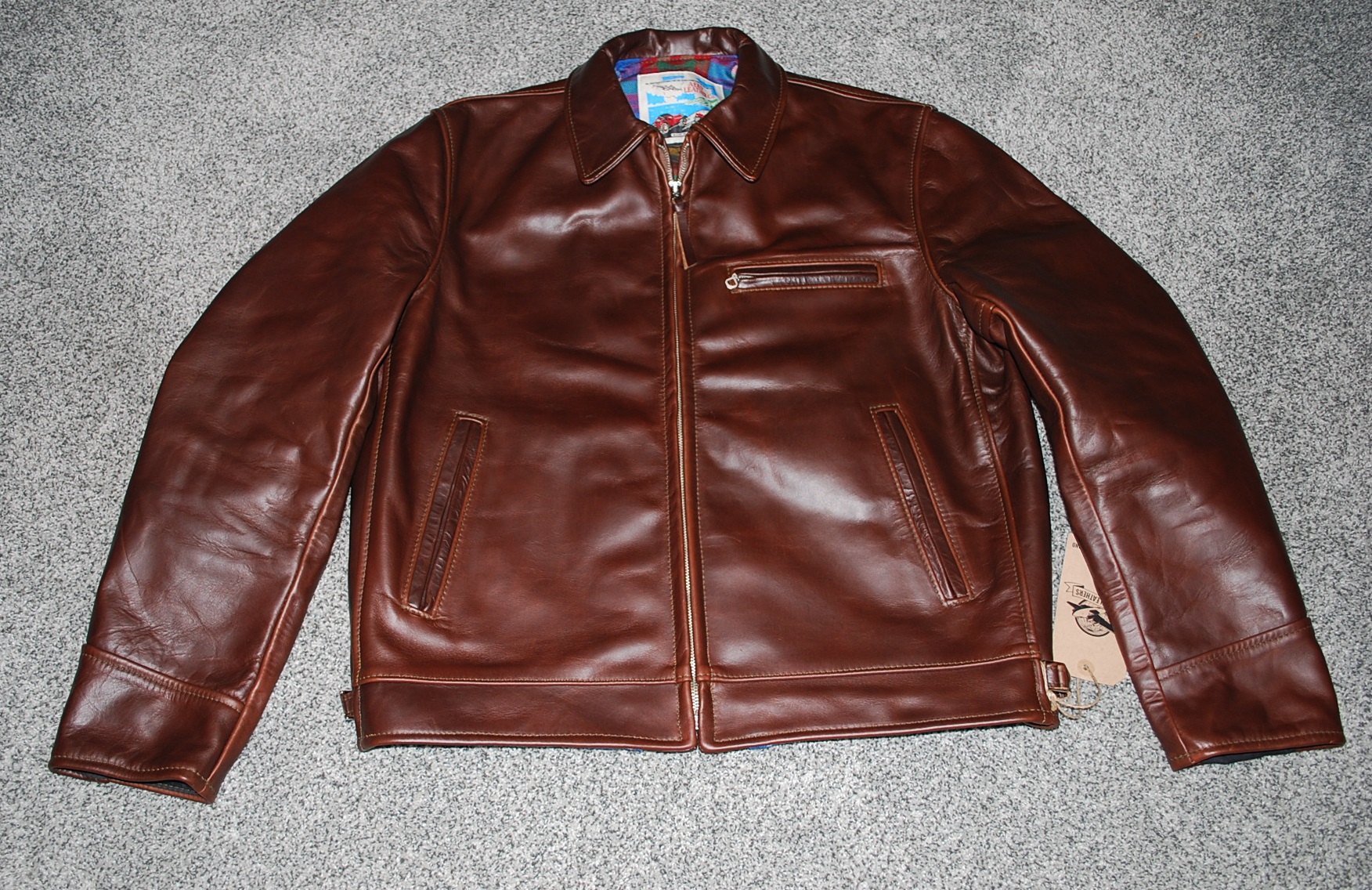 This is a Size 40, with 26.75" sleeves. It was made by: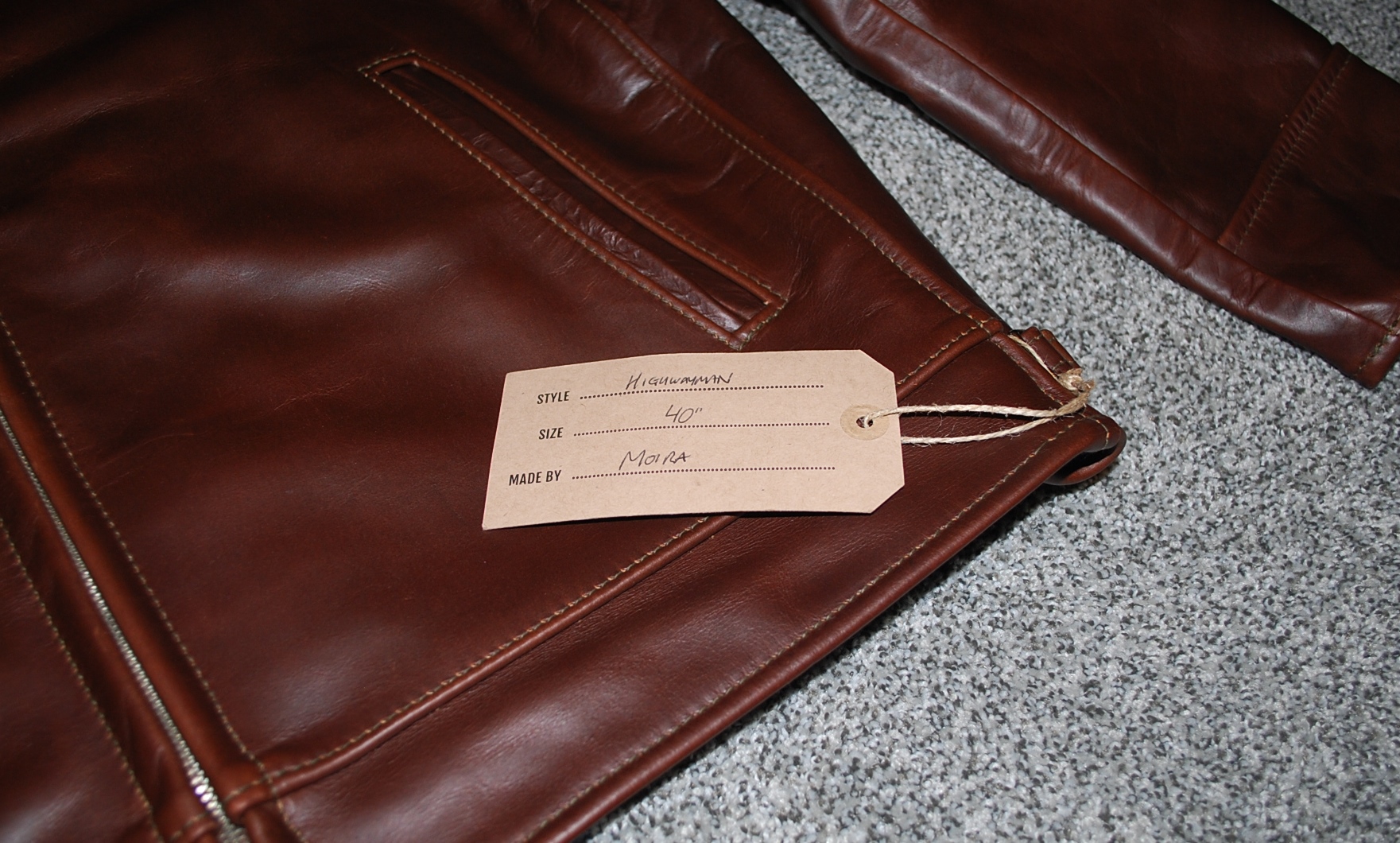 It features Nickle hardware (Talon) and Edinburgh lightweight tartan wool lining. This is also my first exposure to the Sateen Cotton for the sleeve linings and I really love it. Should make donning with a long-sleeve Cotton or wool shirt a breeze come cooler weather.
Now the Highwayman, in stock form can indeed be a bit challenging to fit correctly. In fact, when I tried this jacket on right out of the box, it was rather baggy. Then I remembered the waist adjuster straps. I took each side in about 1.25" as shown below: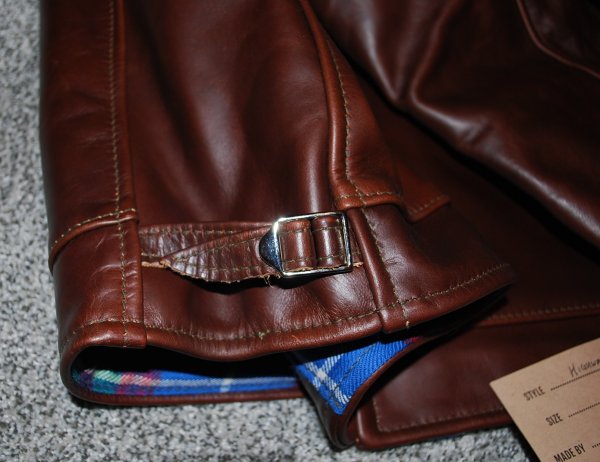 That did the trick! The fit transformed right into what I prefer it to be.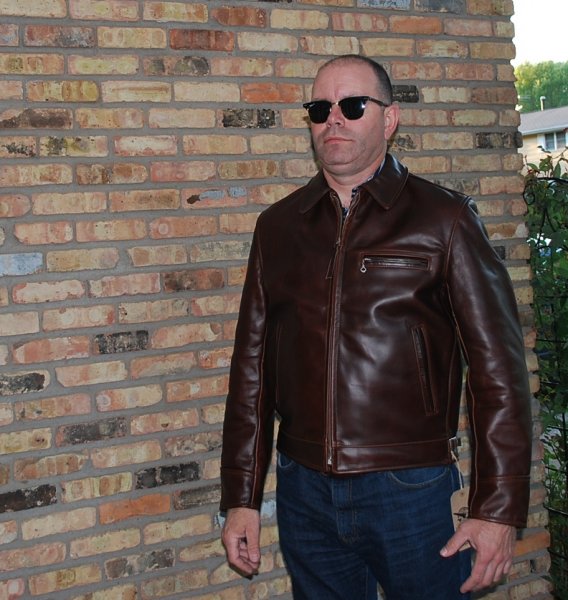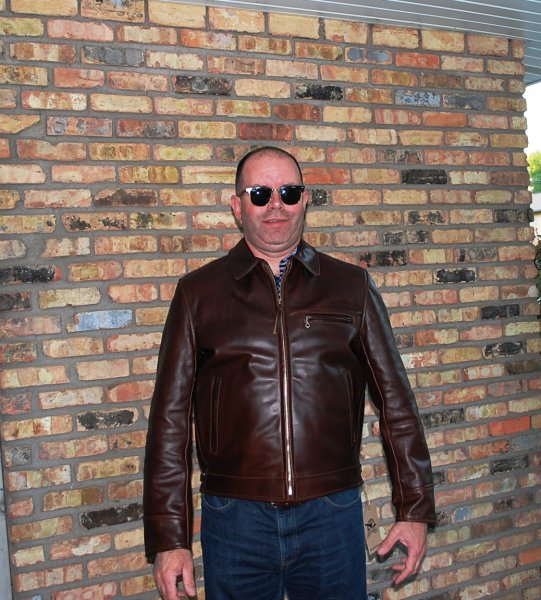 In addition, this Steerhide is already showing signs of break-in, with about 40 minutes of wearing so far. I am happy with the weight, right at 8.0 lbs, so substantial but not over the top.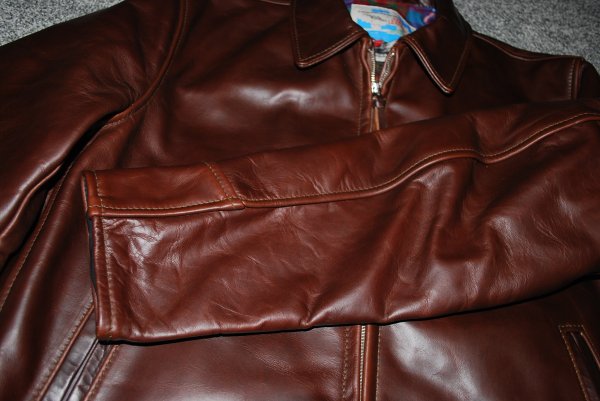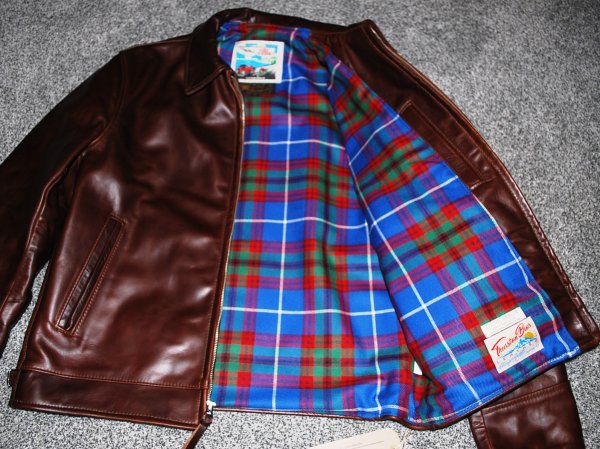 For anyone on the fence about one of these, I say look into it. But consider going to a men's suit shop and get measured out first. E-mail Carrie and ask about a fit jacket, and give her your basic dimensions as she is very helpful about fit and preferences.
Now the fun begins, getting to know this new family member, and starting the break-in process. Show us your Highwaymen here at all stages of the life-cycle! Have a great week and thanks for reading along!