With the forbearance of the moderators, and of fellow members, I'd like to add to the visual record of historic sartorial style. Variously defined more narrowly or more broadly, this epoch may well be typified by the styles and illustrations included in the Fedora Lounge thread and guide of Esquire illustrations.
Over the last 12 years, or so, I've passionately (Compulsively?
) harvested sartorial images I consider meritorious from the Internet. My only two criteria are both subjective; that I consider the subject matter stylish, and that the art work is of at least reasonable quality. With the exception of the Esquire archives, most of these images were found and stored as one-offs. But some form shorter series of various lengths. And it is those I wish to include in this thread as each offers a more or less common aesthetic vision.
I realize it may seem an odd proposition, but I literally consider the aesthetic contained in these images to be of significant and enduring value to the fabric of our lives, and I would like them, and it, safeguarded and available to any who wish to pursue it. And I can think of no better repository, or caretakers, then The Fedora Lounge.
This first series comes from what I believe was a manufacturer's catalog intended for buyers from retailers. The manufacturer was
The Chicago Woolen Mills
. And though I've an image of the cover floating around somewhere, I can't find it, though I believe it may have been 1937.
First installment -
(Edit: Ahhh! Found it! This is the cover from the illustrations that appear below.)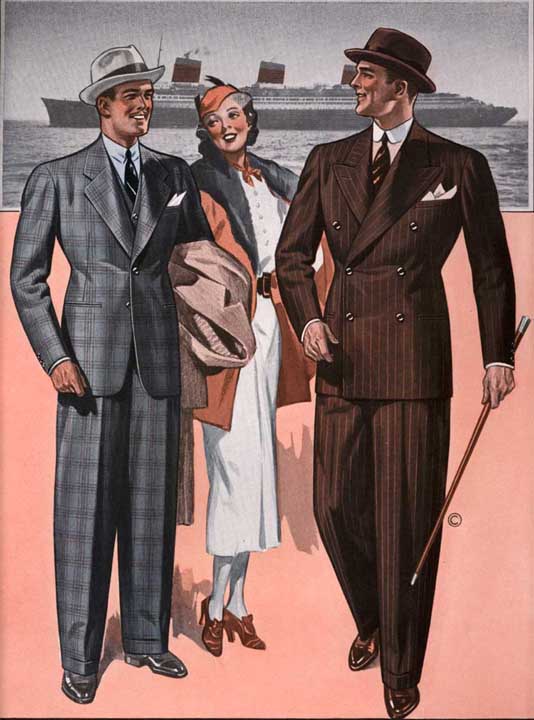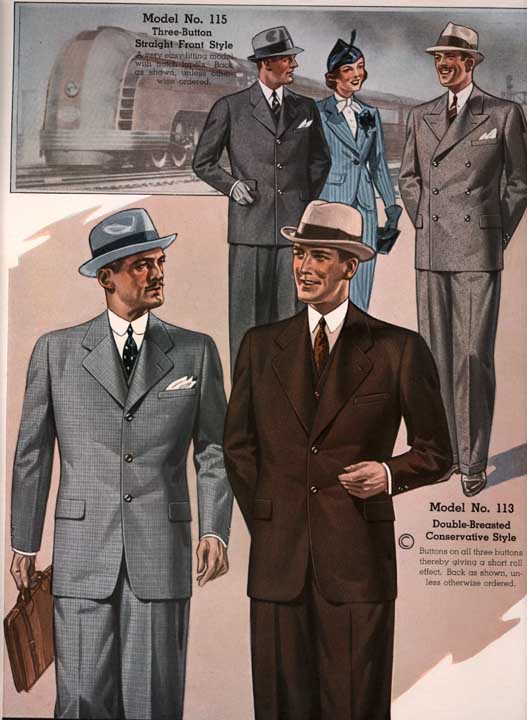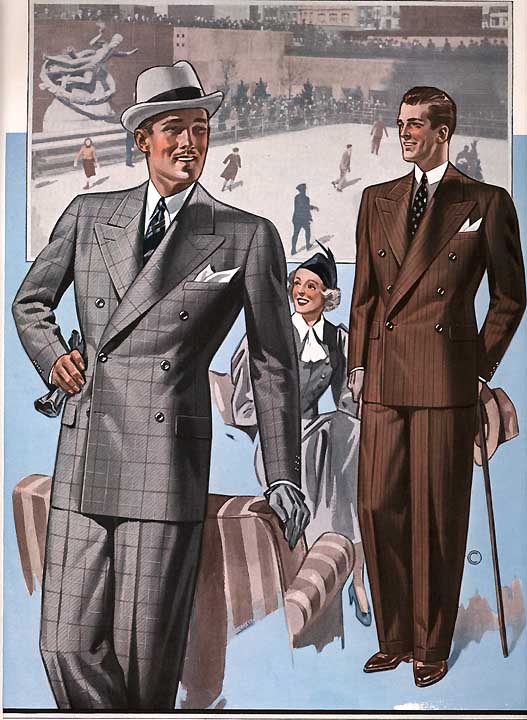 Last edited: