Seems like all the brands discussed in this thread are relatively well known. Certainly around here. The real lesser known outerwear brand "from Japan" is Sudco. I've seen dozens of these vinyl jackets over the years. Obviously not of interest (I wouldn't think) to people interested in the current lineup of Japanese makers but it is interesting.
Sudco, which still operates today, is a massive importer that deals in reproduction and OEM parts for vintage Japanese made motorcycles. Their catalog is fairly intimidating. You can order just about any part you can imagine for just about every model of Japanese made motorcycle from the late 60's to the present. At some point the catalogs also included jackets like these: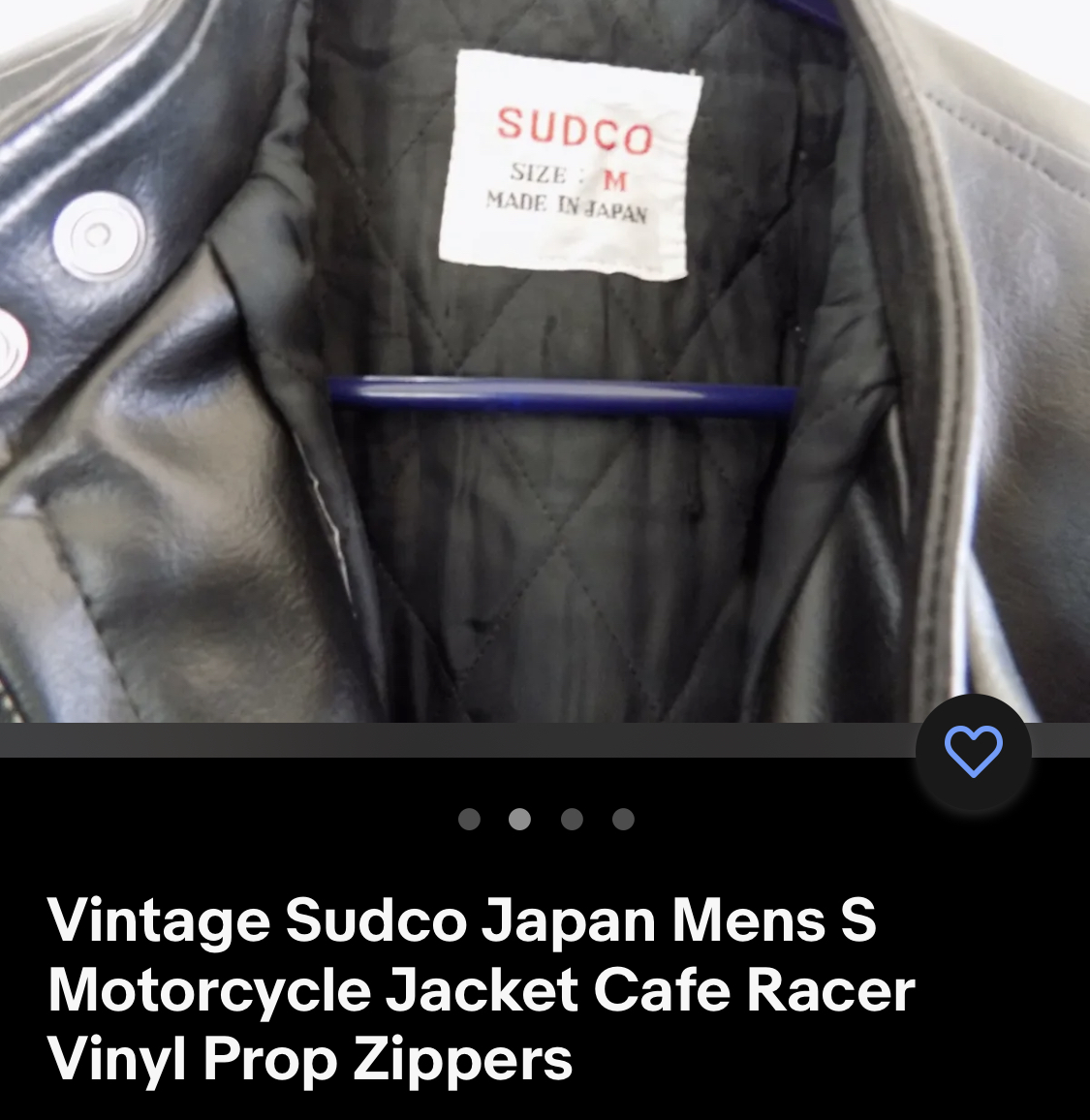 I can't recall any Japanese brands or imports prior to the early 2000's? I personally lost interest in most Japanese stuff after brands like The Few and RMC NZ ceased to exist. Those two felt like the high water mark for me. I do like Rainbow Country and most of their styles. Electric leather studio is cool. I can't keep track of whether or not the current Japanese offerings are actually just one huge conglomerate or not.