A few months ago, I was in the Johnson Leathers shop checking out the M-200 jackets. Although I like the M-200 style with the spread collar and zippered sleeves, I'm not a motorcycle rider, so the shorter, tight fit body didn't make as much sense for me. But when searching through their racks, I discovered the perfect compromise, a variation of the M-200, with a longer body, roomier cut, no action back, and side buckles.
Since they didn't have my size in stock, they made me a new one, which I picked up a few weeks ago.
I was able to request nickel hardware, and the four ounce Horween chromexcel overdyed cowhide. (Highlights of dark brown in the scuffs and patina of the leather are already beginning to show through.) At first the jacket was extremely stiff - almost too stiff and heavy to wear. But after two weeks of working the new leather, using it, bending it, folding it, sitting on it, basically tossing it around and mistreating it, this jacket has already become very pliable and most comfortable to wear... Just like Alan said it would. Throughout the ordering process, Alan (and Craig) were very patient and informative. If you're in San Francisco, you might want to stop by their shop.
Here are some pics of my new jacket as promised...still breaking it in.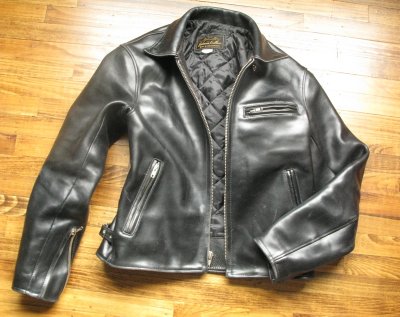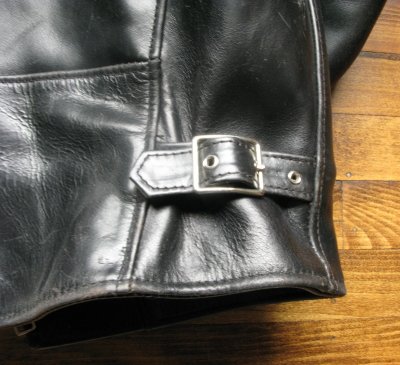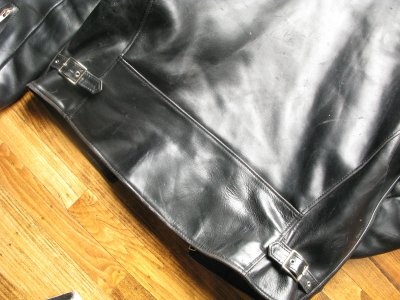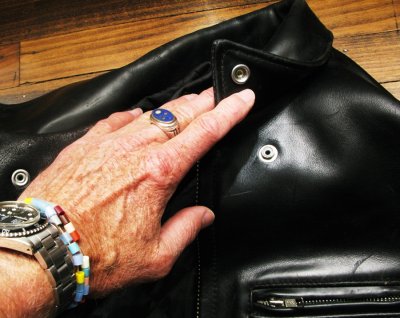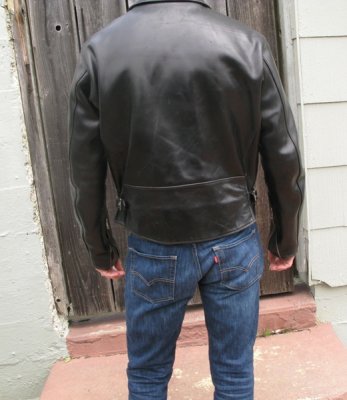 Last edited: