Hi Fedora Lounge,
I registered on the forum back in 2013, January 2013 to be exact. How time flies. This is my first post here but hardly my first time on the forums. As they say "first time poster, long time lurker". That does sound creepy to me.
Around 2006 I started getting into leather and jumped straight into full custom from a well known at the time but since closed rock n' roll tailor in Los Angeles. First was a deerskin racing shirt (minimalist cafe racer), then a full python version. Let me say, breaking that one in gave me an unsightly elbow crease rash for a couple months. Stubborn scales!
After a good run with those pieces I shifted gears to fashion brands (Dior Homme, YSL) but those never really fit right, and in spite of buttery hides and clean stitching, I knew I was mainly paying for the name. They also wore out faster than expected; a disproportionate cost to lifespan.
For the past 7 or 8 years I gave the leather a rest for the most part. Then something hit me over the pandemic lockdown... I remembered I love leather jackets! I particularly liked the Lewis Leathers offerings (a neighbor wore one for riding) .... the seed was planted but getting a new leather, much less something made for me in the UK was on the back burner.
Fast forward to this past February of 2022. A little further research and a couple keystrokes later I found myself here at the Fedora Lounge reading about Aero, a brand that sounded vaguely familiar (maybe?).
Moments later I had ordered a Cafe Race from Thurston Bros. in Black FQHH as I'd never had a horsehide jacket and the masochist in me looked forward to what I understood to be brutal but rewarding break in period.
I went through the handwringing and wobbly decision making process many of you have posted about here. Like countless of you have stated in posts just like this, Carrie is a blessing with truly endless patience.
A Cafe Racer fit jacket in 38 arrived shortly after placing my order and that didn't work for me. I decided to go for a Highwayman style and settled on a Premier version to keep a lean silhouette. A 42 fit jacket was sent and that didn't really work either. The process was tiring and I was ready to just submit and hail Mary w the 42. Carrie chimed in with reason and suggested a 40 with a 1" taper would be a great fit and the right way to go.
A few months later here we are and the jacket has arrived. With tempered expectations, I hoped for a B+ at best on the fit. I figured I could live with that and was convincing myself maybe it would break in and fit a little better. Worst case scenario... you know the drill: off to the sales listings it would go.
In reality this is a solid A or A+. I couldn't ask for more. To me the hide has so much character. It's a bad ass piece of horse. I don't have any knowledge of the batches of hides as some of you do, but this was just made this past May of 2022. Carrie at Thurston has confirmed this is a mid-weight hide. The jacket feels 75% broken in already and dons/doffs with ease. It also doesn't "stand up" on its own. It seems much more pliable than many new FQHH's posted here. I've been told this is most likely from the current warm weather. But I do think it's a more broken in feeling hide than the fit jackets regardless.
All I can say is I'm very pleased with the finished product and give credit to both guidance of Carrie at Thurston and to Julie Leitch for crafting this piece in Galashiels!
Needless to say, but I'll say it anyway, without the knowledge readily found here on The Fedora Lounge I'd probably not have a beautiful Aero, or anything at all. The fit pics, specs, options, opinions, and accounts of trial and error posted here made the process possible. Thank you for that and I look forward to sticking around ... maybe more posting and less "lurking" - still sounds creepy!
My specs:
Premier Highwayman in black CXL FQHH with matching black stitching
Size 40 with 1" taper
Cafe Racer zip sleeves
All nickel hardware
Large ball chain on chest pocket
Ring cinches
Standard Highwayman yoke
Black cotton drill body lining with black sateen in sleeves
Old 80's style Aero label
No inside pockets
Specific measurements from Thurston Bros. order form:
SIZE- 40 with .5" removed from each side (this should reduce waist/bottom hem by 1 inch total)
SLEEVE LENGTH- 25.25 inches (fit jacket is 25.75 inches)
BODY LENGTH- 24.75 inches (fit jacket is 25.5 inches)
Additional info: My actual size in general is 40 and the Premier fits great. No sizing up needed for me.
My measurements:
5'8
160-165 lbs
40 inch chest
Body length (top of collar to bottom of belt line)-20.5"
Size 29 jeans (501's)
I'll get someone to snap some fit pics soon but until then here's the jacket by itself. And one pic with some Scottish friends. I'm a whisky guy and those are a few fresh bottles of my favorites. Can't wait to enjoy with new Aero!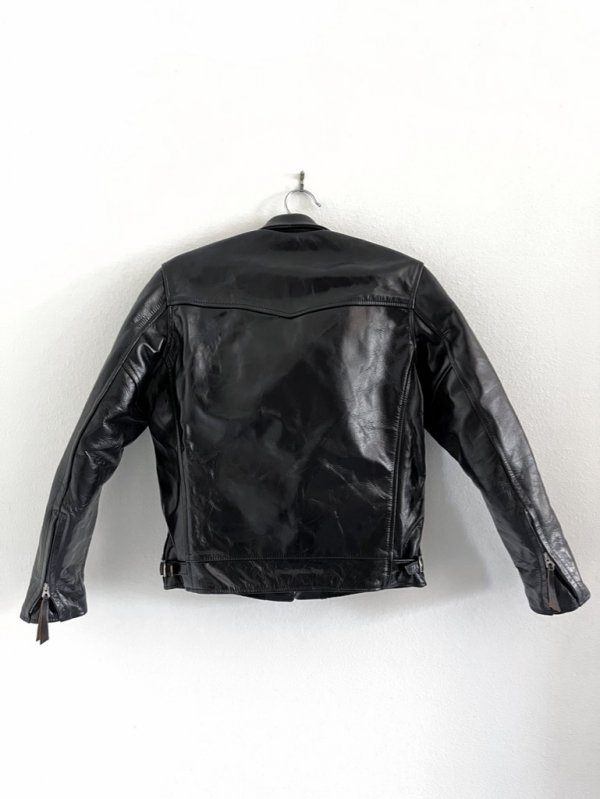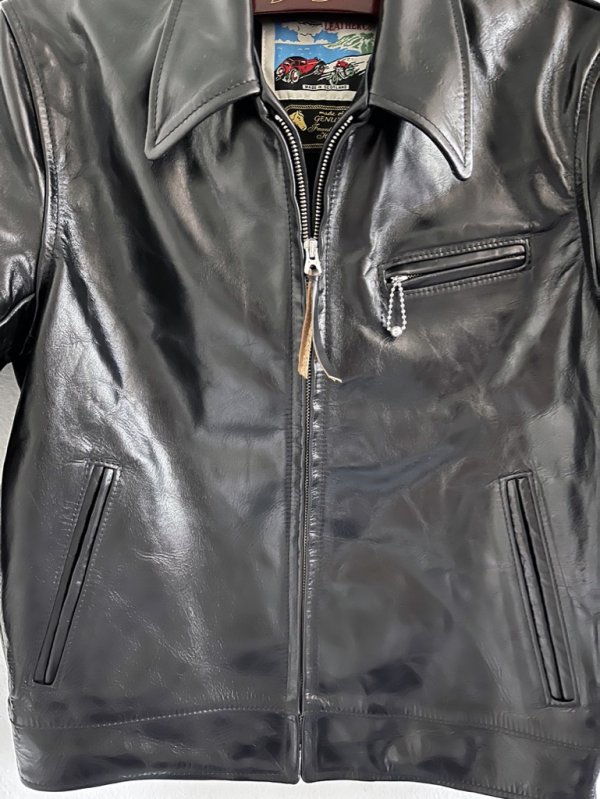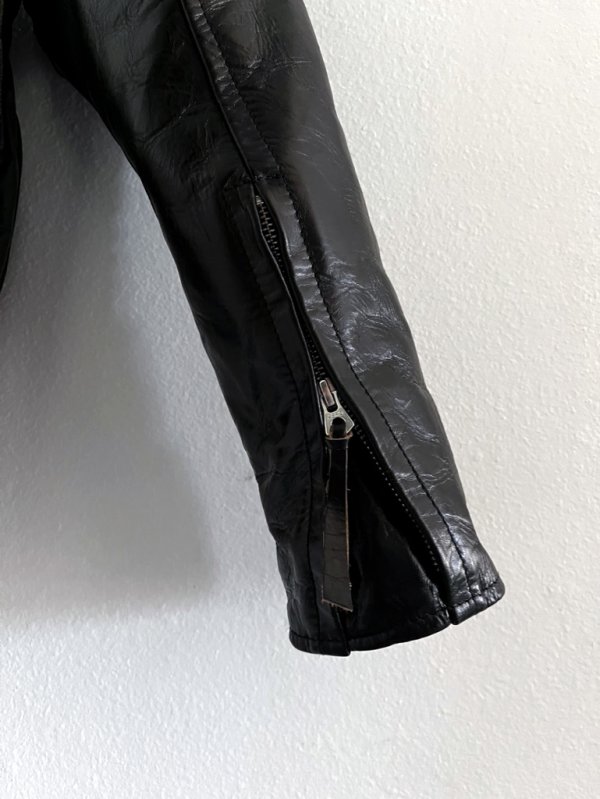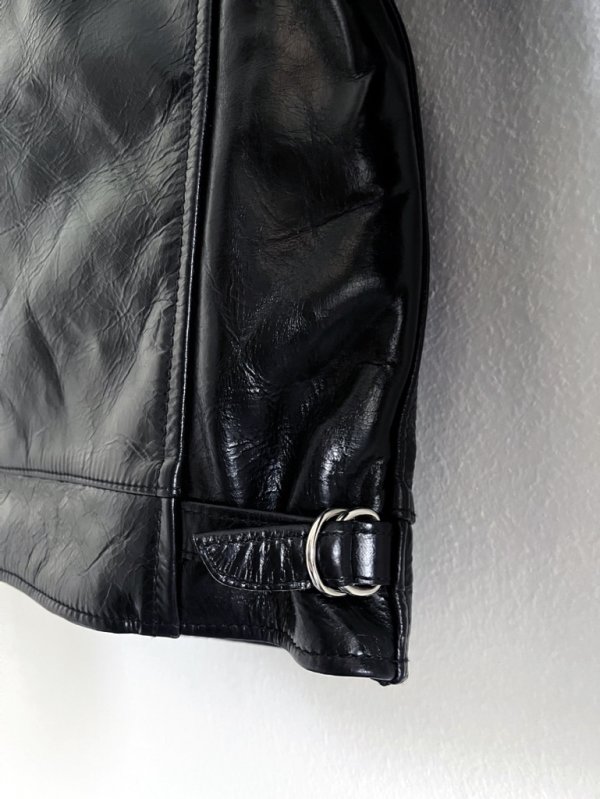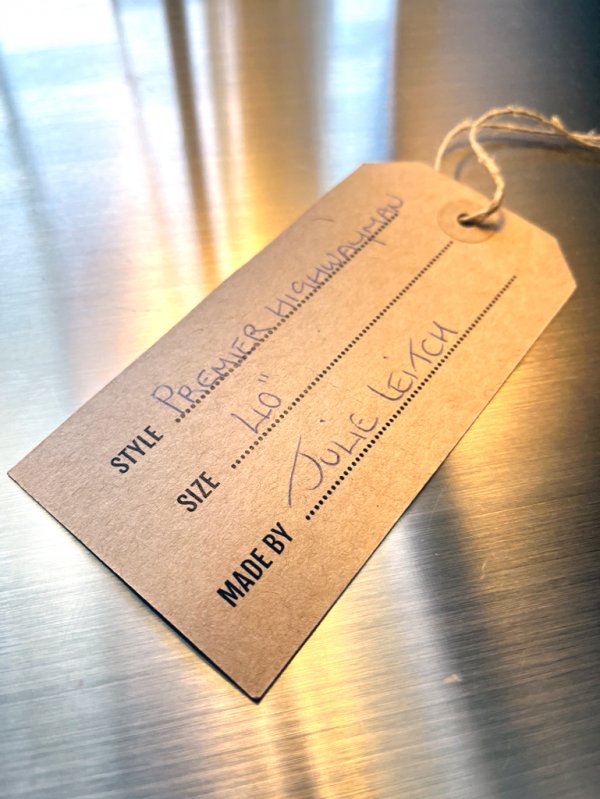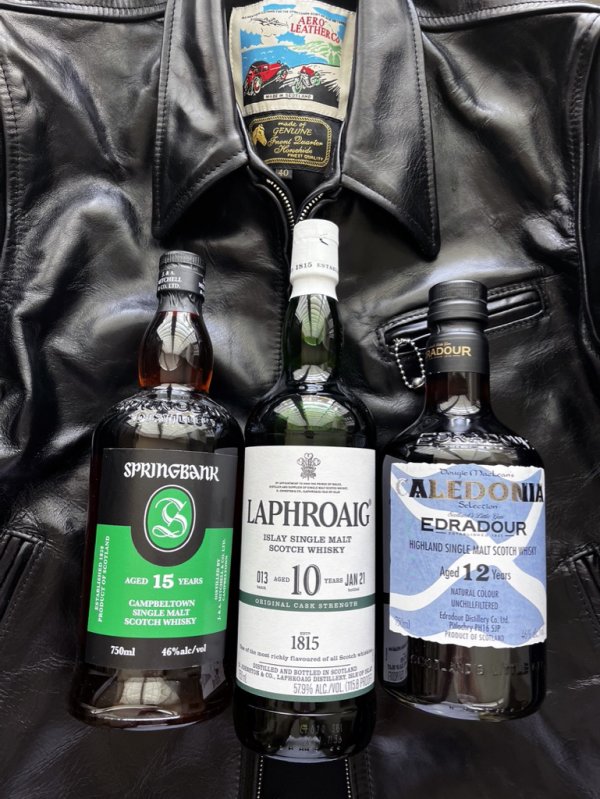 Last edited: