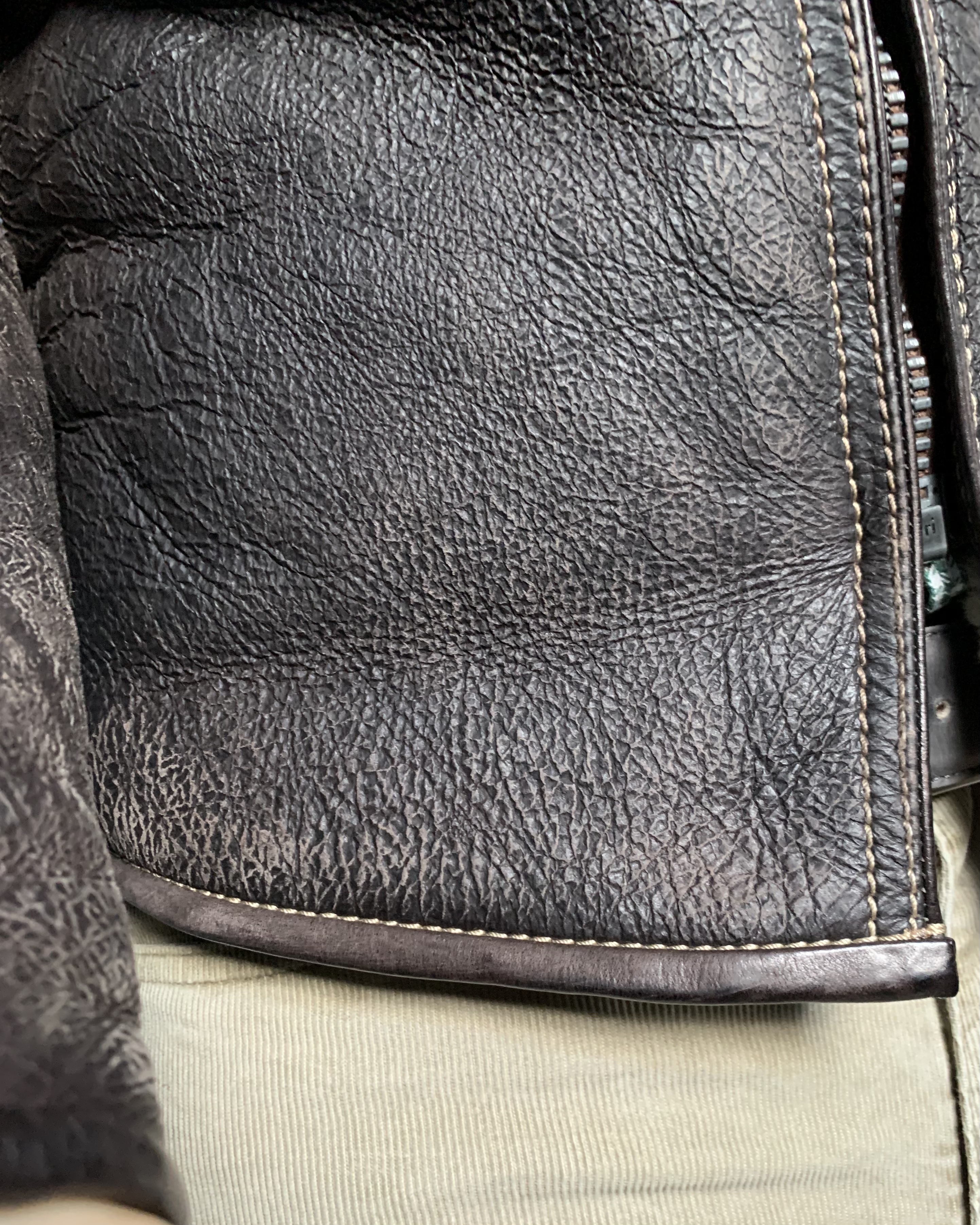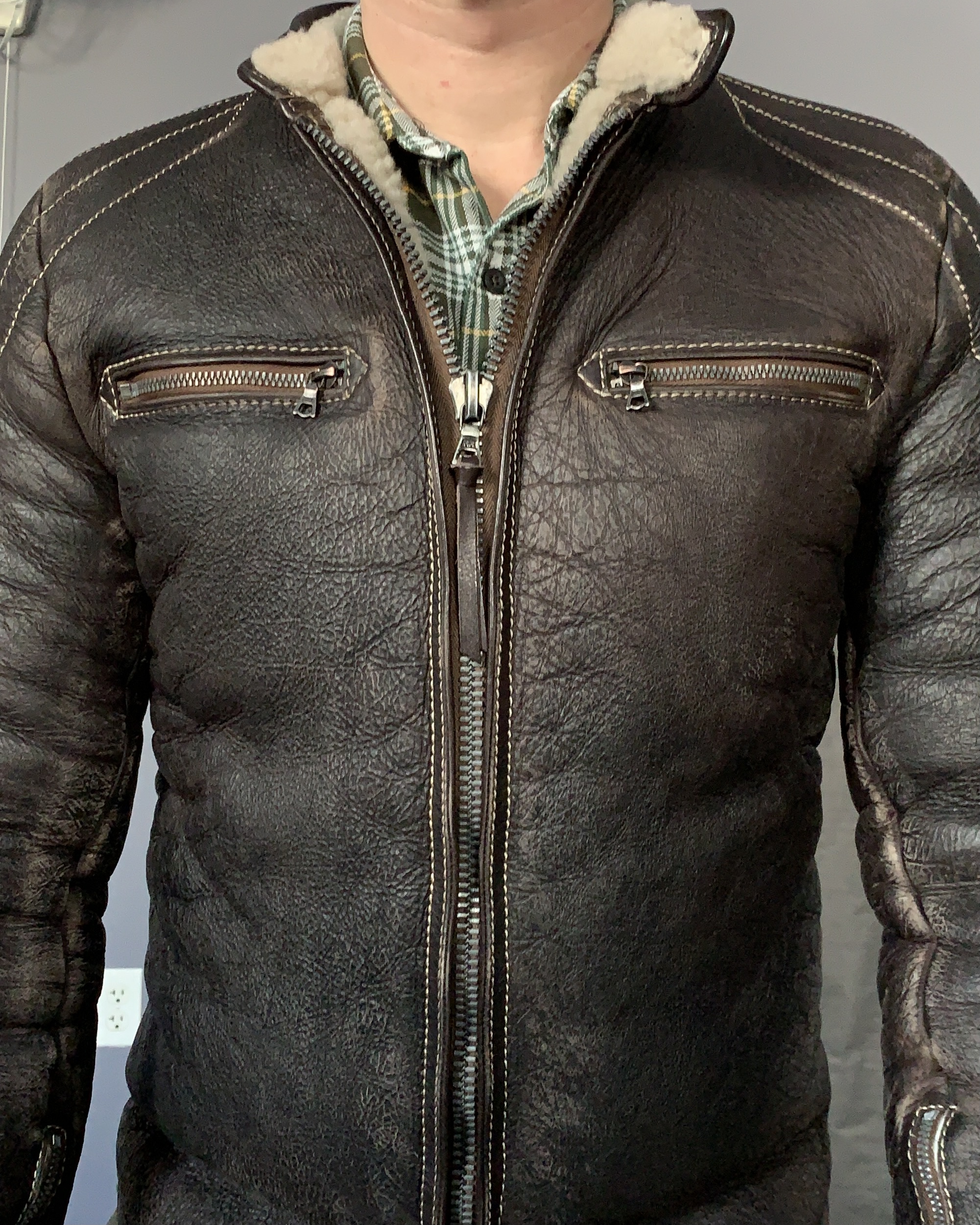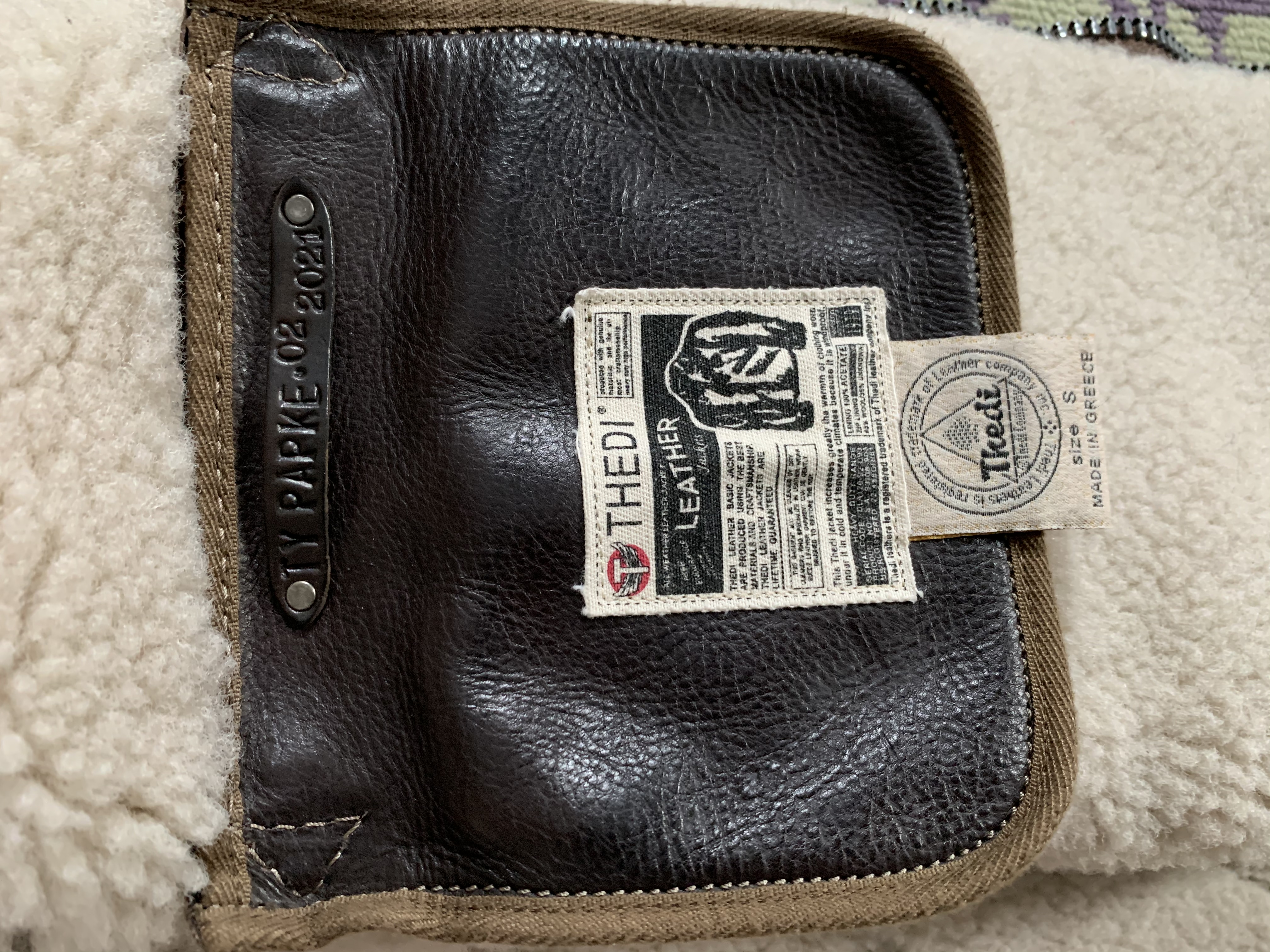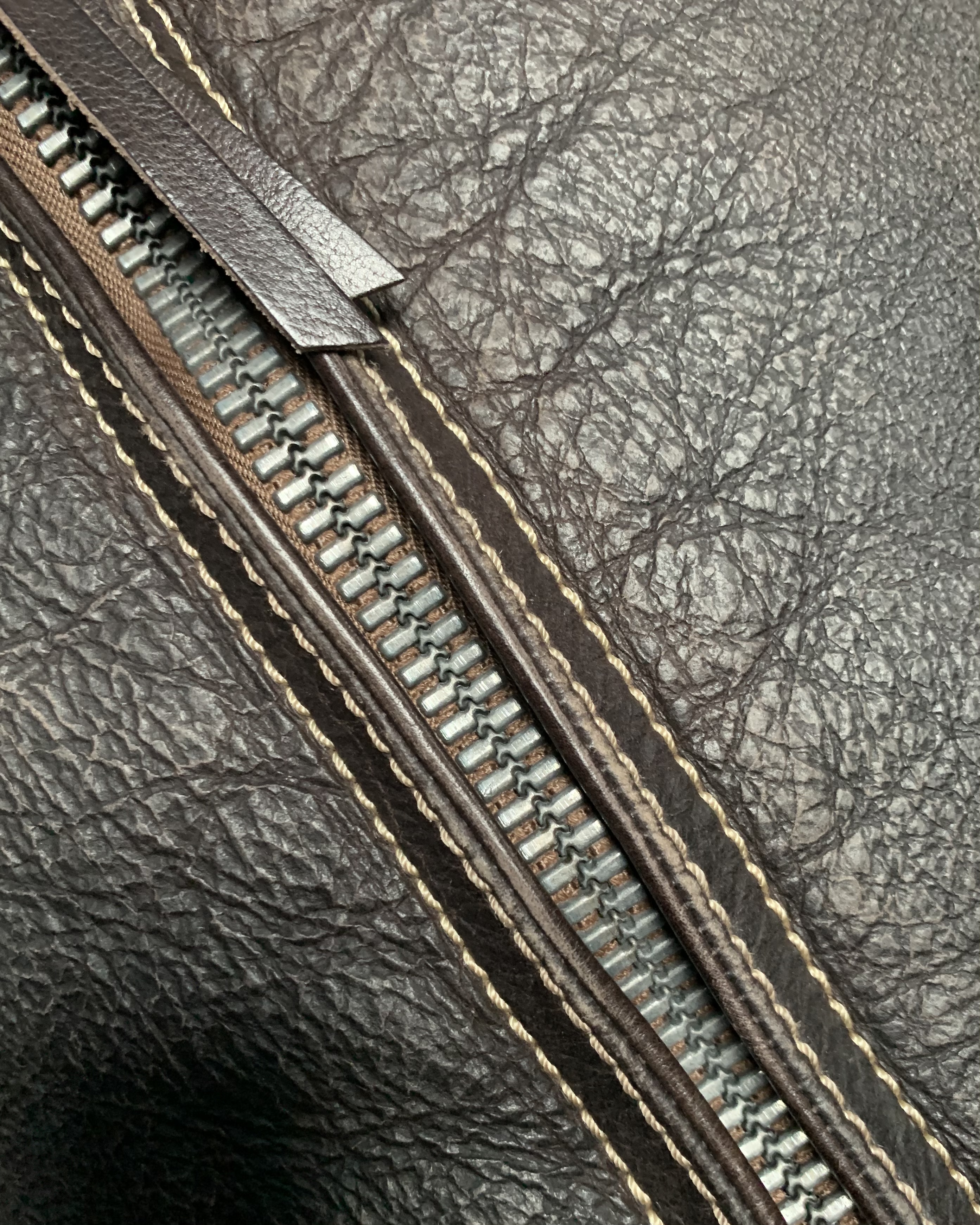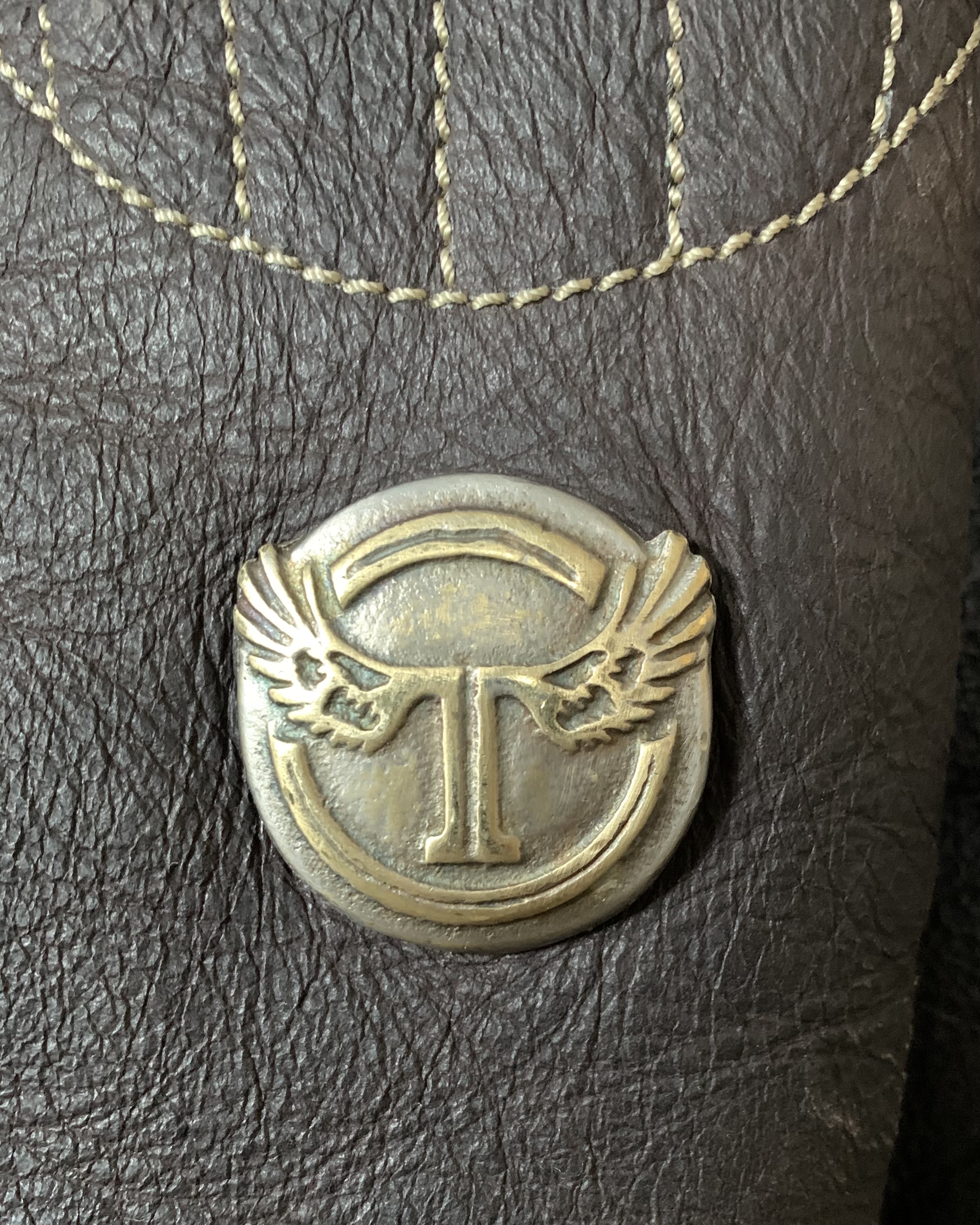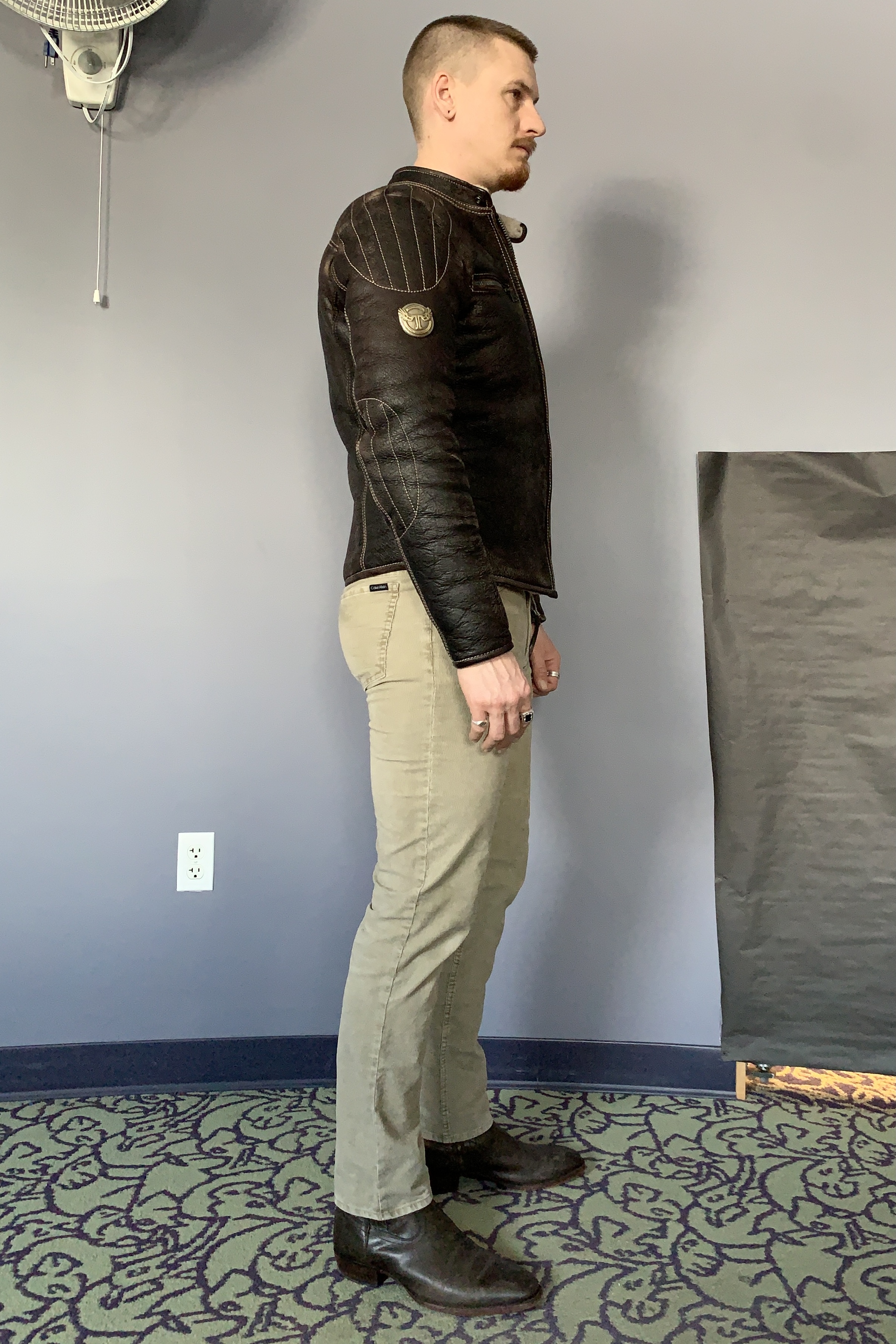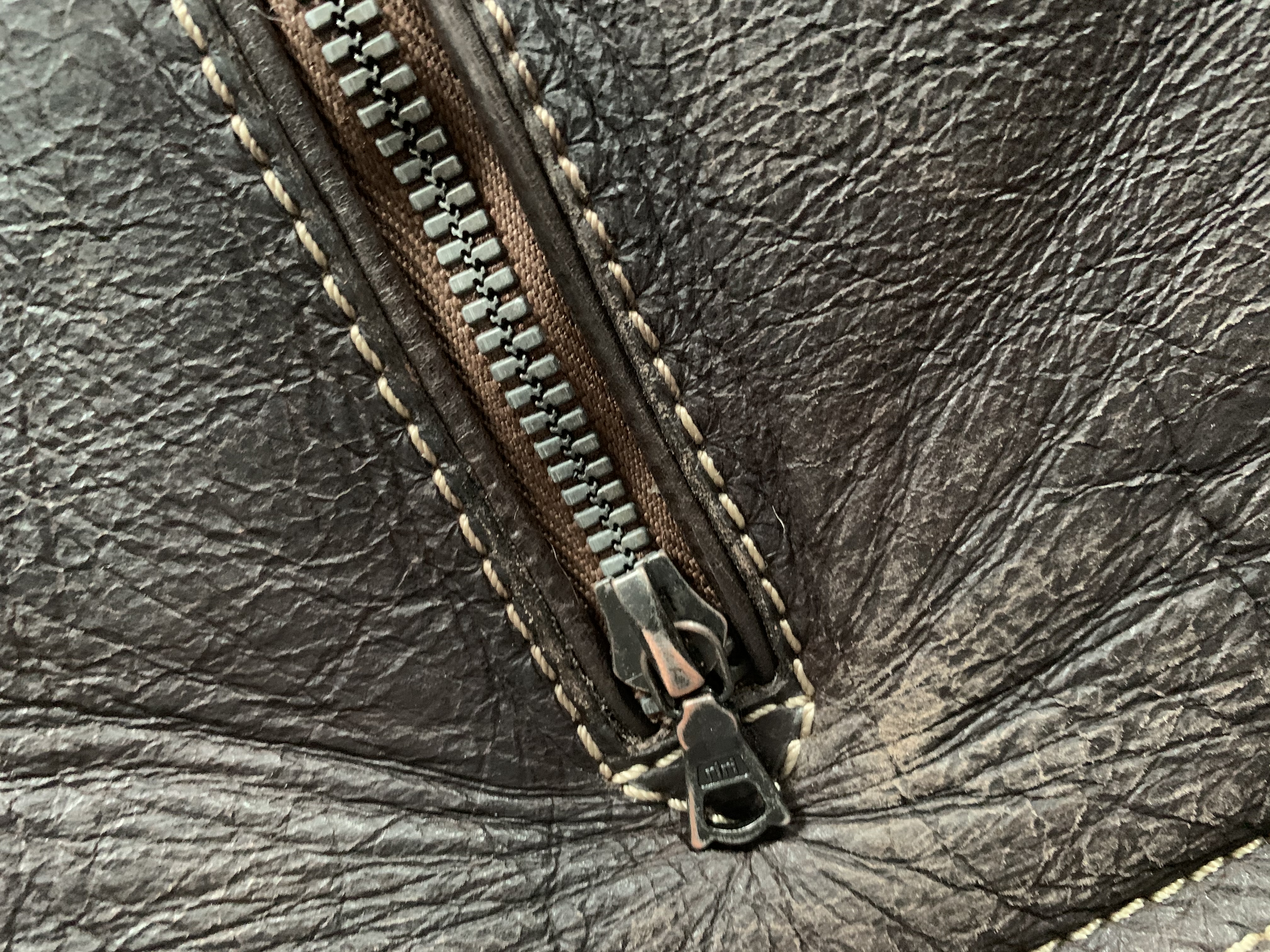 Background
This winter I decided I wanted a shearling jacket for those coldest months of Michigan. I've never really been a fan of the traditional jacket styles typically made of shearling, so I began my search for something unique; perhaps a double-rider, as I'd seen the occasional double-rider in shearling.
What I had never seen before was a shearling café racer – until Thedi posted pictures of this new model on Instagram on October 31st. I immediately loved it. I drooled over it for a few days before sending a private message to Thedi's Instagram account to inquire about ordering one.
The Ordering Process
Communication moved to an email exchange with Theodoros, who was friendly, sincere and helpful from the start. Although I hadn't interacted with him directly before, he remembered me from a custom Phenix I bought through Thurston Bros. He still had my jacket measurements on file, which I told him to use for this one as well.
In the end, we exchanged a total of 15 emails. Since this style isn't available on the website, I never placed an official "order" of any kind, just emails and a PayPal invoice.
Jacket Details
The only "official" details about the jacket are on the Instagram post, which says:
Shearling jacket
Café racer simple style
RIRI zippers
Color: cocoa brown hand dyed
The shearling is thick and heavy; although I haven't weighed it. It's not quite as heavy as CXL or other "heavyweight" jackets I own, but it's much more substantial than I expected based on other shearling jackets I have handled. This was a good surprise, as I wanted it to be warm, with a noticeable weight.
The finish is unlike anything I've seen. I asked him for more information about the hand dyed finish, and this was his response:
"There are things I can not explain to you, but honestly it is a very interesting and guaranteed quality. It is the same process, just as the skins were finished in the first decades of the century, when everything was then done by hand."
I am still curious to know more, but I didn't want to be a bother. Since I have another jacket from Thedi and can attest to the quality, I trusted it to be attractive and durable.
Whatever the case, it's a very unique color, grain and hand-feel. It's heavily distressed, which I know can be controversial to some. I will admit my own hypocrisy regarding distressed leather. When I see it on a mass-produced mall jacket, I cringe and judge. When I see it on a handmade custom jacket, I admire it. I know it doesn't make sense, but it seems different when I know an artist spent time and energy carefully crafting a one-of-a-kind piece. Love it or hate it, I think it adds to the charm of this jacket.
The cocoa brown has more highs and lows than any other jacket in my collection and seems to provide an endless amount of texture and depth to hold my interest. I can't stop looking at it. (I will get some pictures in the sun soon so you can see it better.)
With only the two chest pockets, it's not a great jacket for hauling things. I never use chest pockets, as I find them impossible to get my large hands into, especially when they are higher on the chest than is practical. Additionally, these pockets are made of thick, unlined cowhide, making them even more unyielding. They are so substantial that I'd be comfortable filling them with loose razor blades and going about my business without concern for my safety. I was concerned they'd be uncomfortable with a thin shirt underneath, but I don't even notice them.
The RiRi zippers are something to behold in and of themselves. If you're unfamiliar with RiRi, they make over-engineered, aesthetically-pleasing zippers for luxury items – often found on high-end designer labels. Depending on the design, they are made in either Italy or Switzerland. These particular RiRi zippers are made in Switzerland. If you look closely at the photos, you can see the unique shape of the teeth and their strange, zigzagging design when zipped. The main zip is a substantial 10mm gauge, which I appreciate.
The sleeve zippers are in an odd location, which I was uncertain of when I first saw the design. Most of my jackets have the sleeve zippers in the traditional location on the underside of my wrists. I have a couple on the top of my arms, including my other Thedi jacket. These, however, are on the side/inside of my arms. Having used them a bit now, I think this is actually the perfect location for them. The location feels more natural than any other position. Perhaps this needs to become the new norm.
As with every other Thedi I've seen, the stitching is impeccable. There is not a single stitch out of place. The thread is also extremely thick, and the subtle tan contrasts nicely with the muted brown of the leather.
The one thing about the design I was really on the fence about is the large, metal logo on the right sleeve. I didn't know if I wanted to include this in the design when I saw the sample jacket. I usually prefer minimal to no branding, whenever possible, and I'm definitely not a fan of patches or buttons on my jackets. But, because the logo is just the letter "T", I decided to keep it. My name starts with a "T", so I figured it will seem like another personalized touch to everyone else who sees it; even if I know that's not the case. I also have a certain amount of respect for a designer's decisions. Besides customizing the fit, I wanted Theodoros to make the jacket exactly as he intended it. I'm buying a piece of wearable art, in a sense. That being said, I was surprised by the heft of the logo. I don't know what type of metal it is, but it's substantial. Thankfully, the leather is heavy enough for it not to sag or cause any issues. The heft is proportionate, so to speak.
The Fit
I'm 6'1", 185 lbs. (winter weight; drop 10 for summer), with a 39" chest. I got a size small with added length in the sleeves and body. I like my jackets to fit slim – basically as tight as possible while still being comfortable.
I will admit I was slightly nervous about the fit, since I never actually gave him specific measurements. He said he had the measurements from my past jacket, so I just trusted he could translate those to this one. I raised concern about the shearling being thicker than the goatskin of my last jacket, but he assured me that would be accounted for.
My concern was unfounded, as the fit is absolutely perfect. Better, in fact, than the jacket I sourced through Thurston Bros.
Verdict
I am extremely happy with this jacket and can't wait to break it in.
(Though I did not like the customs fee I paid to get it here from Greece.)
Sorry for the poor lighting in the photos. Will post better ones when I get a chance to take some outside. Let me know if you have any questions.
Last edited: