It's nostalgic. Old theaters with less than comfortable seating and sticky floors. Old worn carpets, darkened by decades of spilled beverages and food. The kind of place where a younger version of me, would go in with the first bargain matinee show, and spend the whole day eating junk food. The neighborhood theaters in Chinatown used to show kung fu movies and sell dried squid at the snack bar. The neighborhood theater. Not some giant multiplex in a shopping center.
In my small corner of the world, independent theaters still exist. Owned by real people. Where you could actually see the real owner, in the theater, doing all of the work. I still go. Not because I'm protesting the dominance of giant corporations. Or making some sort of hippy political statement by supporting local businesses. I go because it's in the neighborhood. I can walk to the theater. I don't have to get on the bike and ride to a mall. After the show, I can walk around the neighborhood, pick up my dry cleaning, get dinner, et cetera.
And the real truth, is that I like watching Bruce Lee on The Big Screen.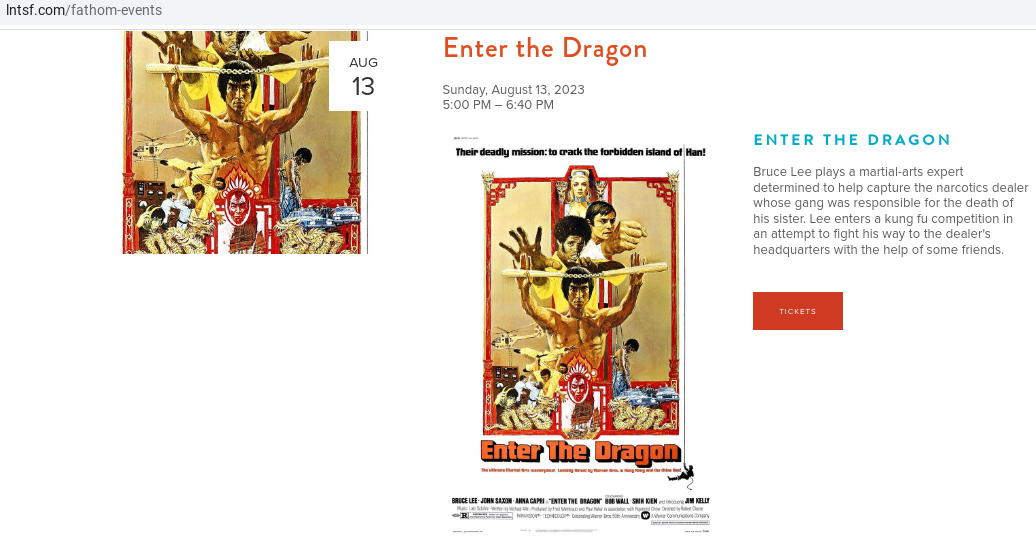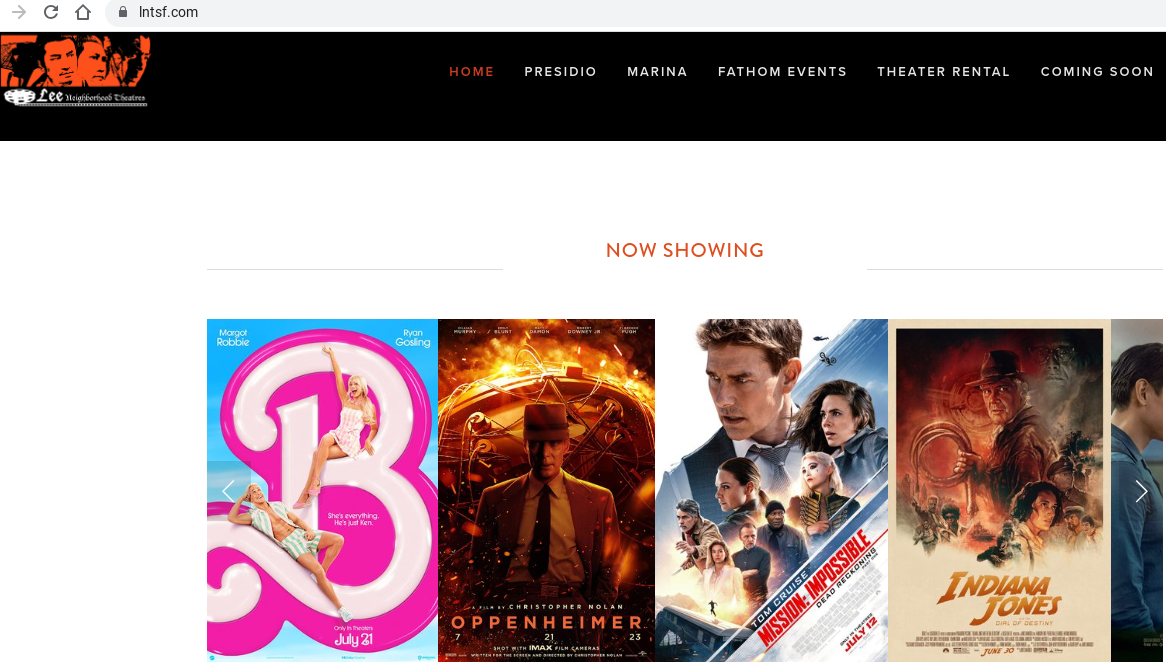 Last edited: