I wanted to start a thread dedicated to The Flat Head now that they've been resurrected. I've seen some posts on one particular jacket, people looking for sizing advice or info so I thought it might be nice to put as much of it in one place as possible so that it might help others in the future.
I have found myself running through jackets in search of my personal nirvana and The Flat Head often catches my eye for their interpretations of classic designs, attention to detail and what i think is some of the nicest leather I've seen a manufacturer use. I also find the proportions to be perfect for me relative to many other brands, wide shoulders slim tapered through the waist with smaller sleeve lengths. I don't like having to take sleeves to get shortened for a number of reasons and i really dislike sleeves that hit that first knuckle on my thumb. Makes me feel like a little kid wearing my dad's jacket. So finding an OTR jacket that hits those proportions kind of hooks me for like as a customer. I will say, as many know, there is a lot to be said for the pattern and the dimensions alone will not tell the whole story as I have other jackets that in comparison would make you think they would no fit but they do.
To get it started here are my thoughts on two classics.
These are two of TFH's classic asymmetrical motorcycle jackets. The WRJ-53A(the new version is the FN-LJ-HW001) in a 40 & The Selfedge Del raiser 42.
Leather
The leather is veg-tanned HH, and Flat Head does an added to finish to it which claims to add fats and oils which i think gives it a very nice texture and overall feel that you don't see on many of the repro brands. The WRJ-53A has an aniline finished 1.3 mm Shinki HH It is quite robust, yet pliable the color is that blackened brown effect on certain light it almost has a purple hue. The Del raiser leather is stiffer and has a darker finish both have a tea core effect. Selfedge describes the leather as "Semi-Aniline Finish (The semi-aniline process is designed to keep the natural characteristics and quality of the Leather and to make it durable by combining dye and pigments. The term 'semi-aniline' comes from the mix of an aniline and pigment finish)"
Cut
The cut on these jackets is perfect for me as I mentioned above. I find the proportions in the shoulders to give a nice V shape and it's ideal fit those of us with large shoulders, chest room is ample for me in both and i find the 40 is snug in the right way and is really a better size for me even though i originally thought i was a 42. The waist is trim.
Design and differences:
The selfedge model has brushed cotton lining using their buffalo check. Mixed hardware brass zips and nickel Flat Head branded snaps(nice touch) stripped of a belt, epaulettes and belt loops. While the Flathead model has the epaulettes and a rayon sateen lining. The back design differ slightly in that the delraiser has the back zips with the action back and the flat head model has buckle fasteners which they refer to as uchi nuki(hit n go). Personally I prefer the delraiser design just a bit more. I used to dislike the epaulettes but they have grown on me and I'm happy with them. The cuff zippers have slightly different placement as well. Obviously they are both riffs off the same design.
Zippers are flathead branded some are Bitez and the WRJ-53A has the grommet style which i really like, which i know is not for everyone. Flathead also uses universal zippers which i will share on my next post.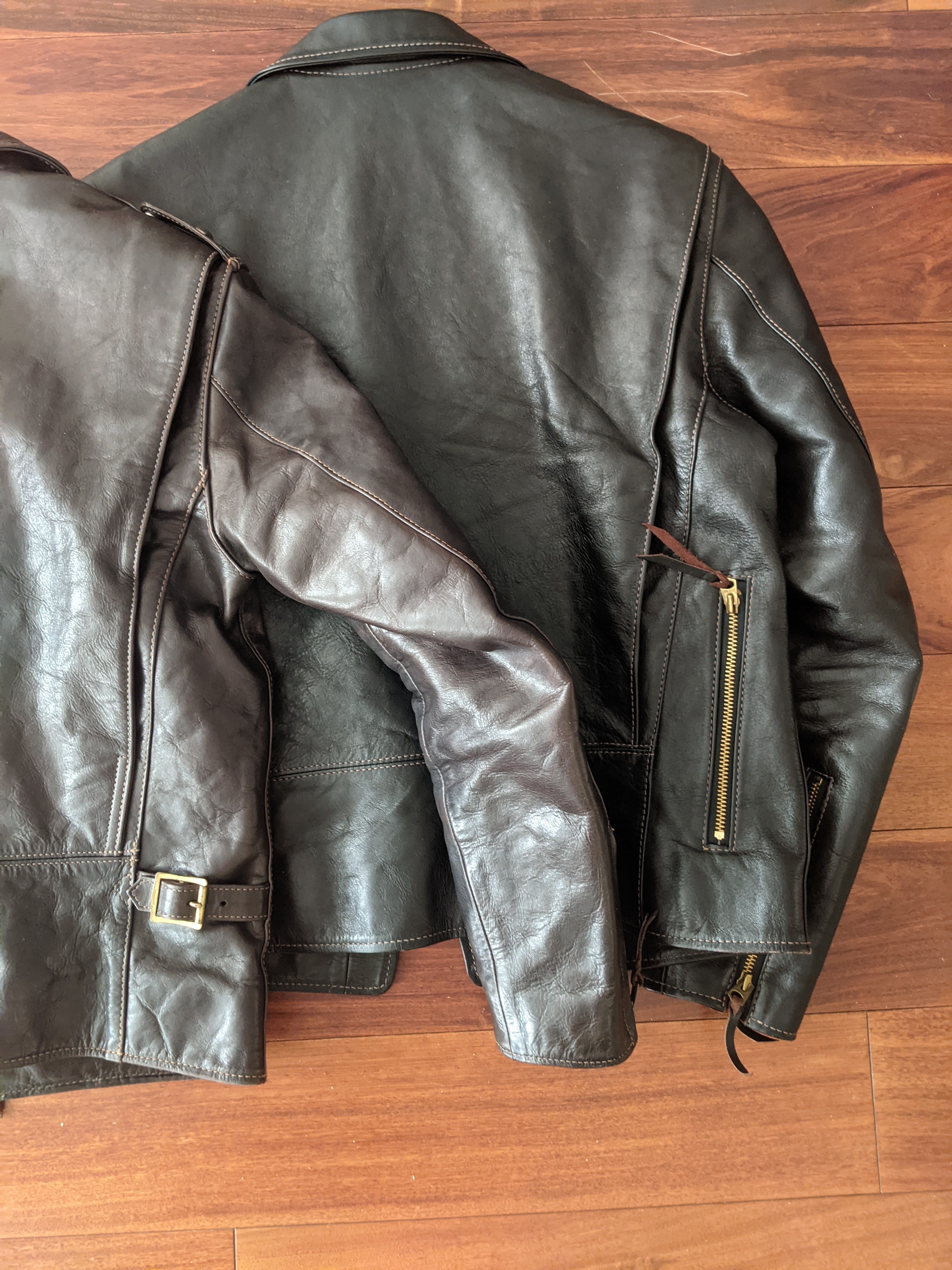 Stitching:
The stitching is well executed and they use contrast top stitching. I'm no expert and quite frankly unless there are obvious cosmetic errors i don't pay a great deal of attention to it. I've included some pics of the shoulders and i think the construction is as good as I've seen on many high end makers(i have not had anything from freewheelers) There's quite a bit of French seams in use which I think looks great aesthetically. I think Flat Head often takes a lot of criticism because of the price and therefore the expectation of them is to be perfect. I get that but there really is nothing that is perfect and fit in the end is more important than anything else in my opinion. I am looking to wear them and as long as they hold up to my expectations of looks and fit im willing to let an errant stitch live.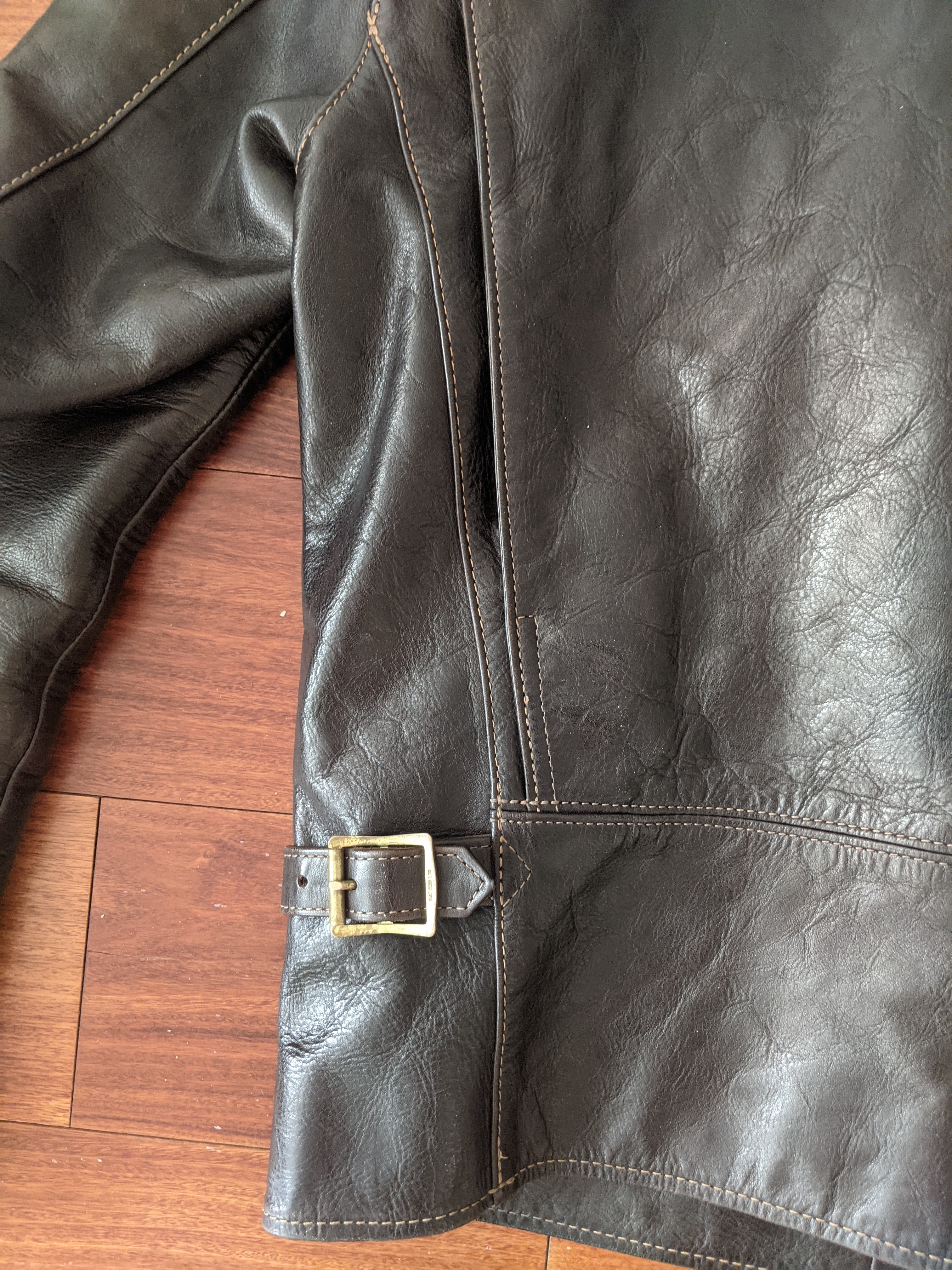 For anyone curious about measurements and for posterity of those hunting for the ideal fit in a midnight internet search.
The 40 WRJ-53A
Shoulders:18.5in
Chest:40.5in
Length: 24in
Sleeves:24in
Hem:19in
The 42 Del Raiser
Shoulders: 19in
Chest: 43in
Length:24.5in
Sleeves:24.5in
Hem:20in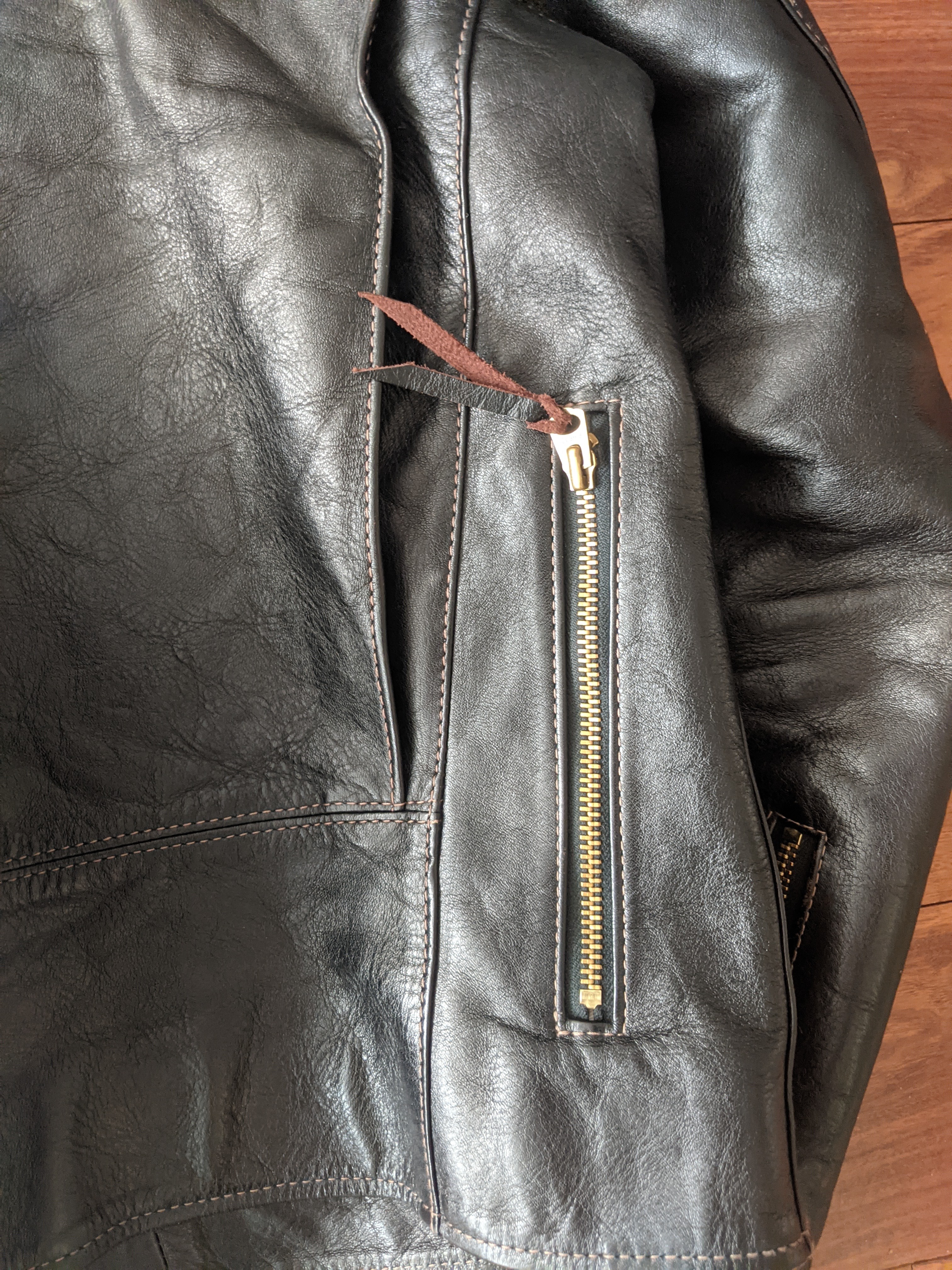 Please share yours if you are so inclined