Hi all,
I recently purchased a second hand Vanson in competition weight hide that's getting a lot more use on the motorbike now the sun's out! I can't remember the exact model but it's from the mid-90s. Unfortunately it came with a somewhat warped collar. Can anyone offer suggestions to straightening this?
Another annoyance I have with the jacket: I love the look and fit from the front, but I find the bi-swing back to be really bulky and large, which I feel just ruins the jacket completely (pictures for reference). Am I just nitpicking and it actually looks fine? I feel it bellows out quite a lot when I move my arms. Is there a way to tailor this in, or even remove and replace the bi-swing back entirely?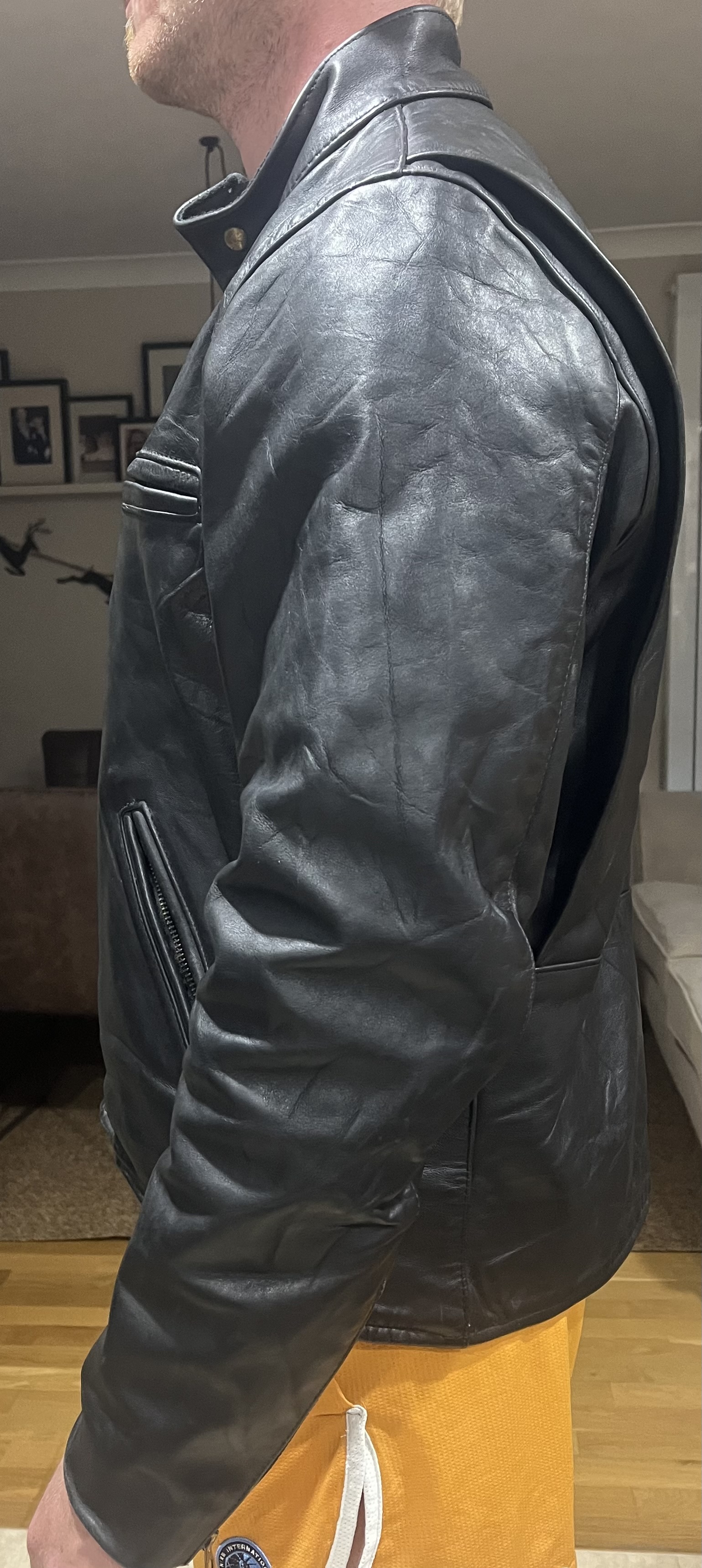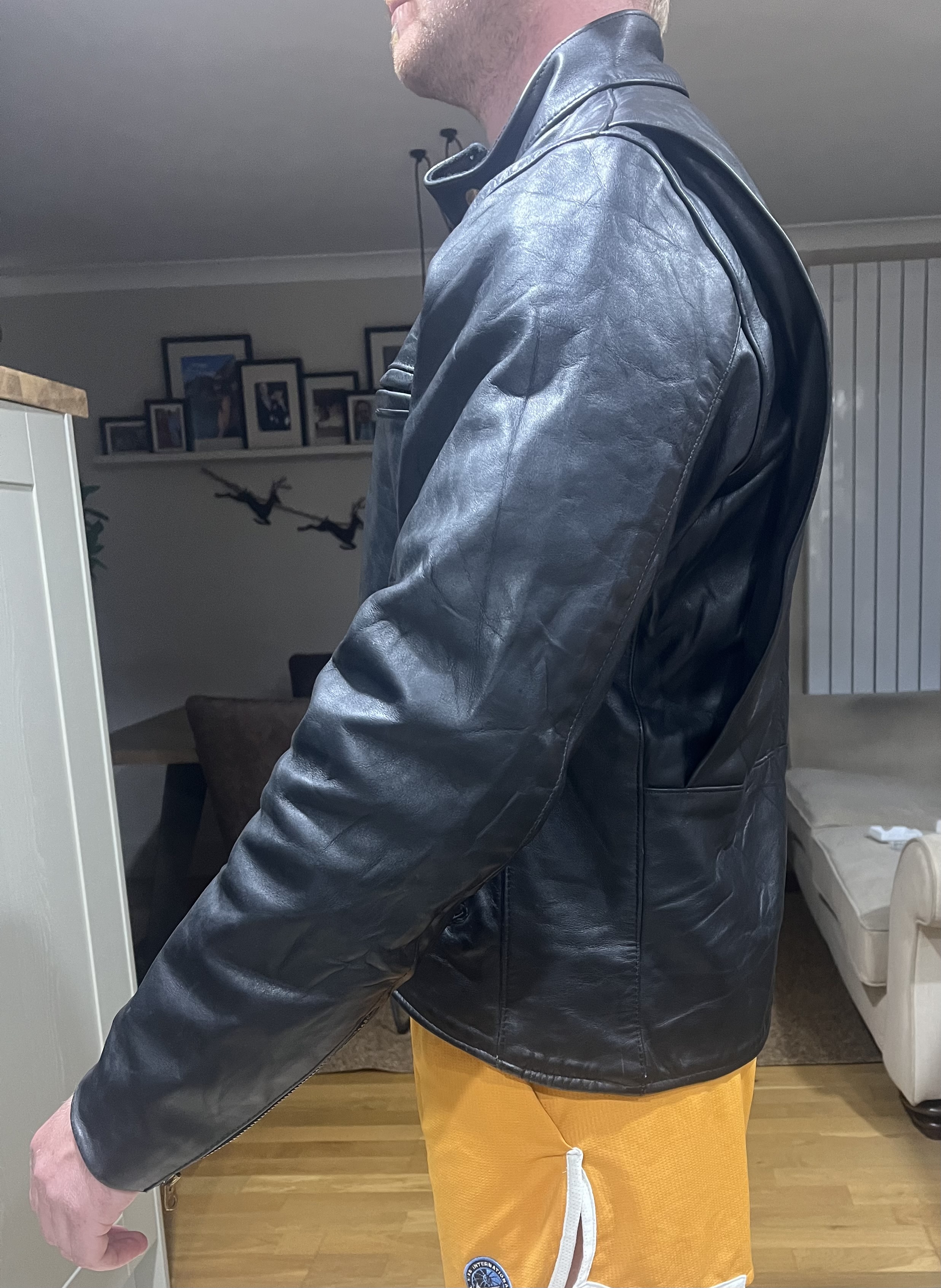 Thanks for your advice, and for being a generally great forum.
Dan