I've had this vintage Pioneer wear suede trucker a couple months now, and I wear it every chance the weather permits.
Of course I have also posted it quite a bit too, hopefully not too much.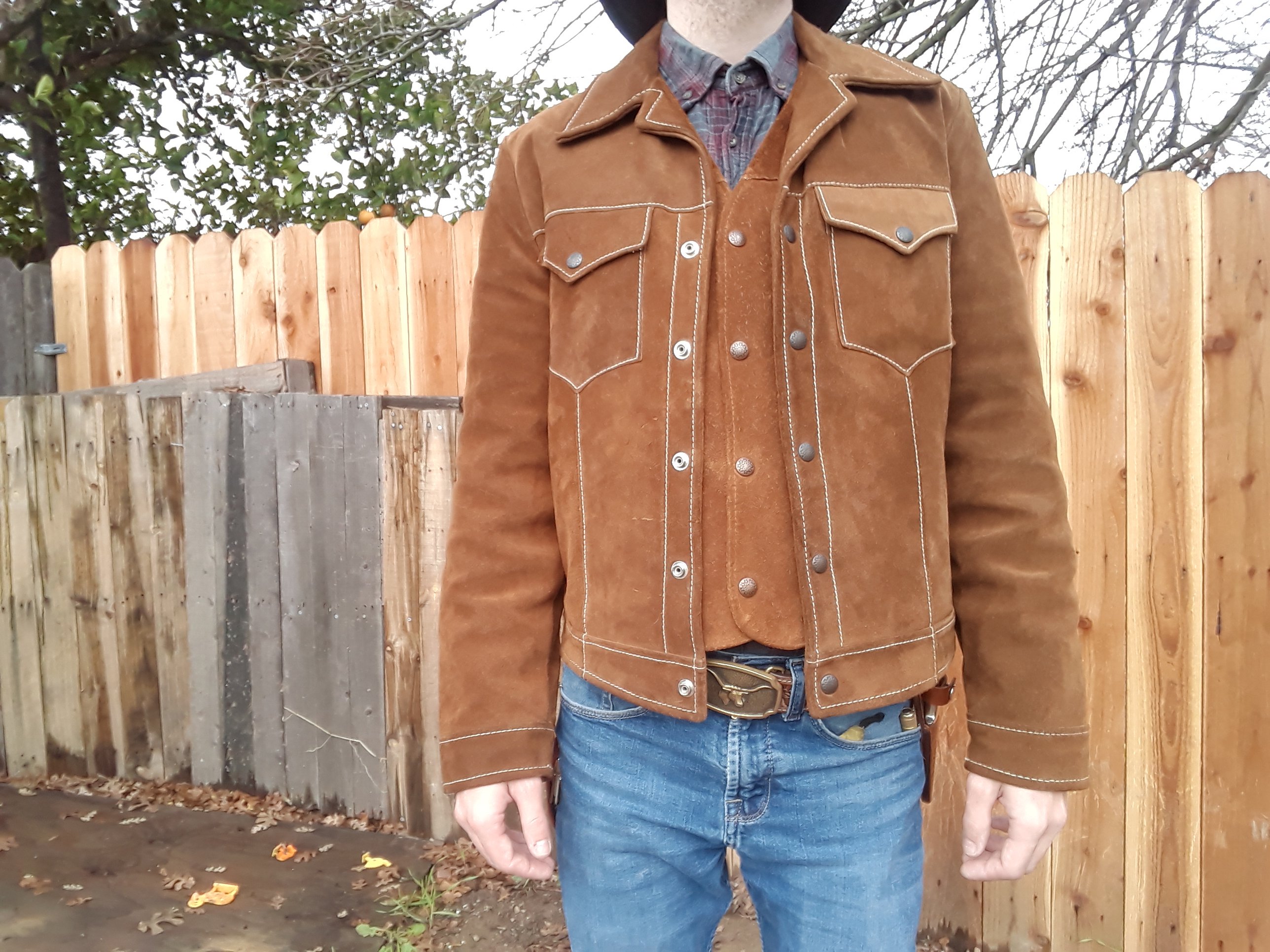 I am generally happy with the fit, I don't think it looks too big ( not that I'm experienced enough to say ), it doesn't feel too big, it certainly doesn't feel too small, and it's just comfortable.
I think the sleeves could stand to be a tad shorter, but that's not stopping me from enjoying it.
Anyways Marcmndt's recent thread got me thinking ( incidentally he made me want this jacket in the first place ) of how little I know about leather jacket fit, and I decided I should use this jacket as an opportunity to learn a bit seeing as I find it the most comfortable of the 3 leather jackets I own.
Would anyone say this a fit I should happily seek ( aside from the sleeve length) in other jackets, or could there be an even better looking fit that's no less comfortable ?
I'm not even sure if this is a question I can really ask, or if it's all up to how I feel about a jacket.
It's not like I'm going to stop wearing this one if you guys tell me it doesn't fit me right, but for some reason it just seemed like an appropriate example to use as a learning point.