When I got the jacket there was a mix up and it came in the stock option of vintage black FQHH when I had intended for it to be in regular black FQHH. In my personal opinion, I really don't see any appeal in the vintage black stuff and so I was relieved when Aero graciously agreed to a remake, which they knocked out in double quick time - it was days not weeks as I recall. Obviously this was my chance to make any adjustments and I took the opportunity to have the sleeves half an inch shorter second time out. Everything else I kept the same.
From the off I could tell that it wouldn't need much break in, and that has been the case. It was comfortable from the beginning in fact. Satisfyingly, the grain on it is the best I've seen on an Aero and I only wish I could properly show you that with my camera. However, the thing I like most about this jacket is wearing it. It just feels so right on. One small part of that comfort factor is I reckon the collar, which is cord on the underside ergo no hot water treatment required there. IMO that is a very nice touch and is something that I'd definitely consider for any future heavy hide jacket orders. The lining is the stock option; black cord with cord lined cuffs and moleskin sleeves
Over the years I've probably had more aeros than I've fingers to count em on and I can honestly report without a trace of doubt in my mind having worn it now for maybe 6 weeks or so, that this is the one I am most pleased with.
Before I give you the dimensions - it's size 38 btw - let me ask you all, what do you think of the length? If you think it's too short that won't bother me at all so please do pipe up.
Thanks
Schitz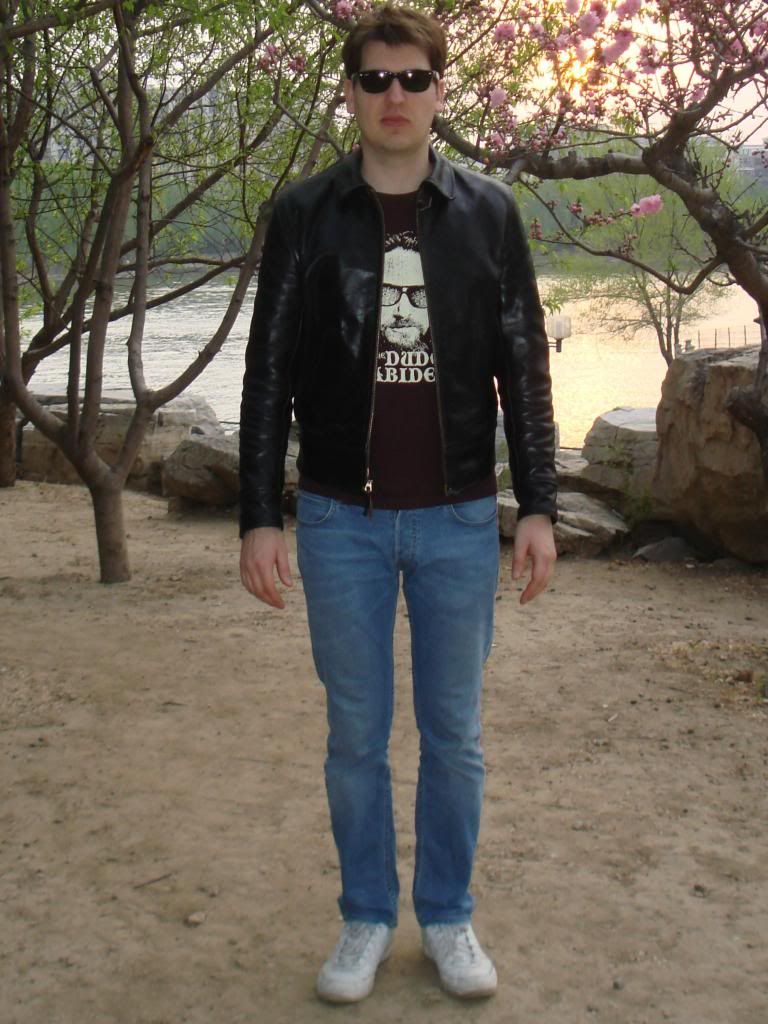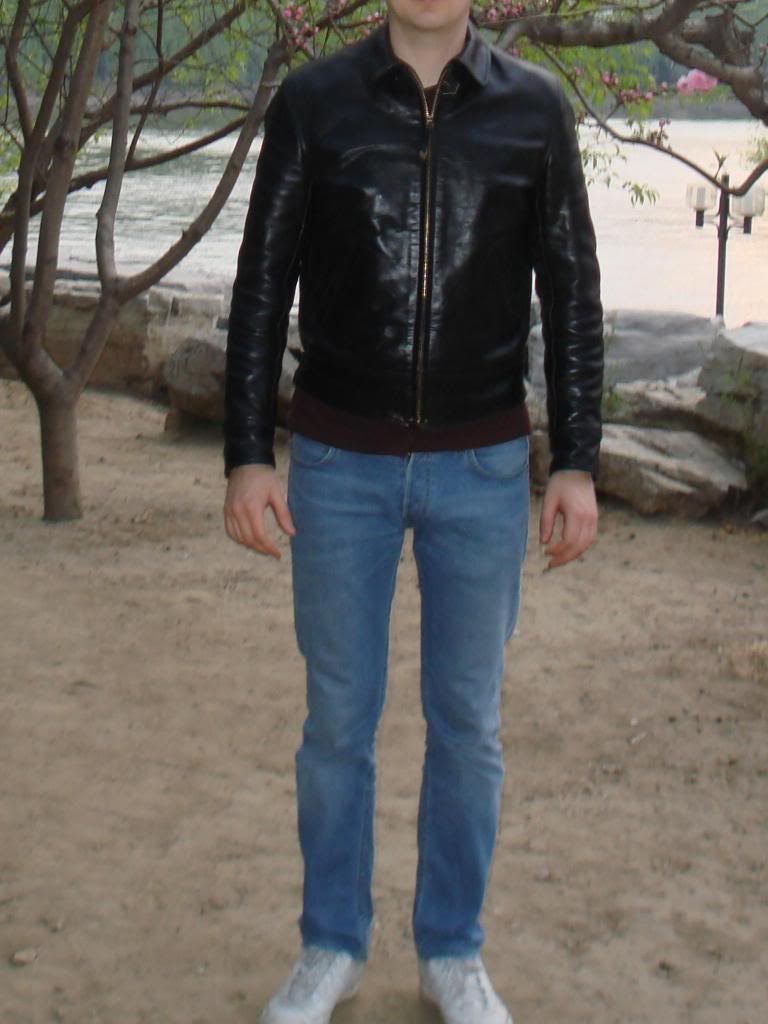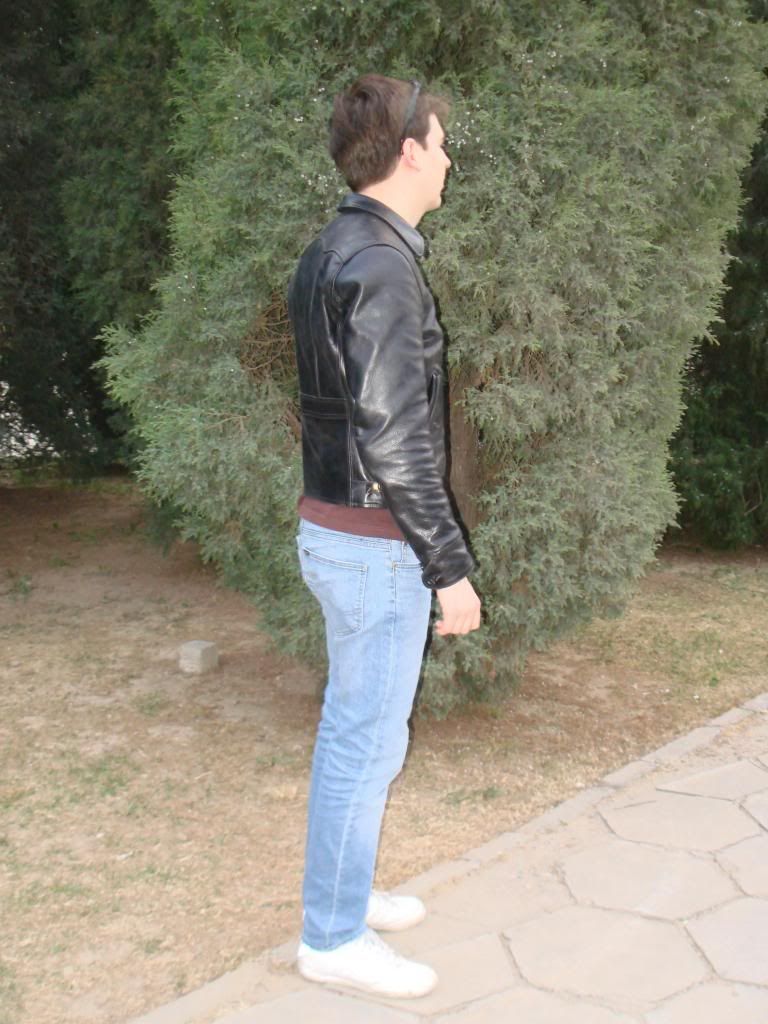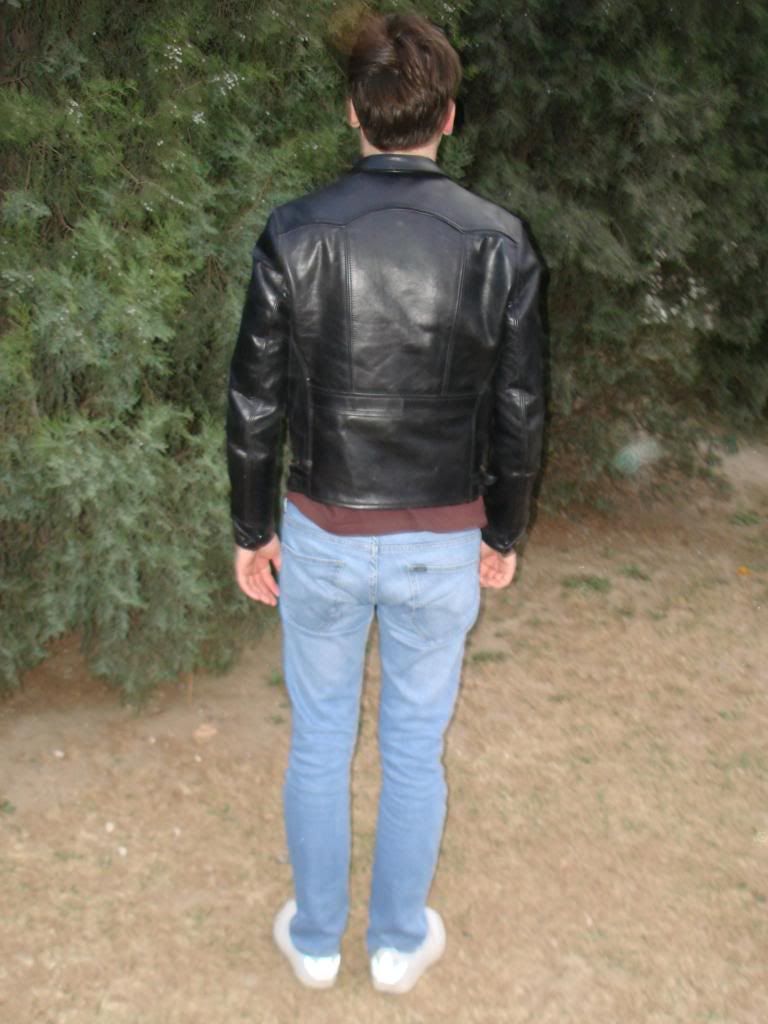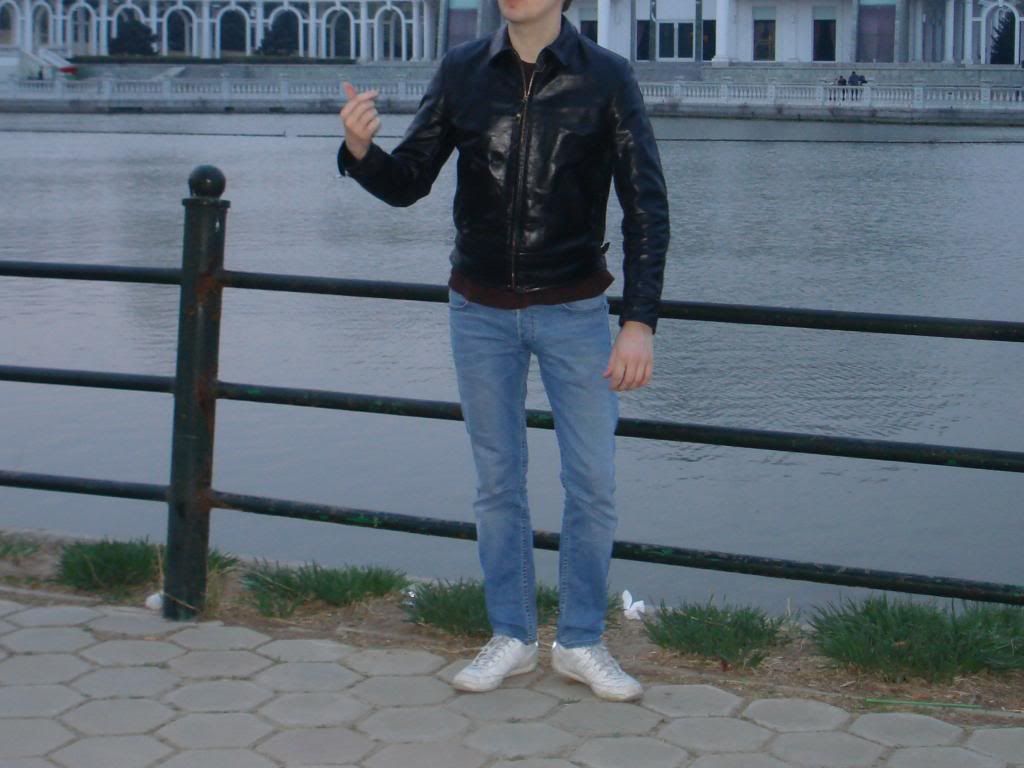 I'll try and add a few 'detail shots' in a bit
Last edited: