My Mail is Forwarded Here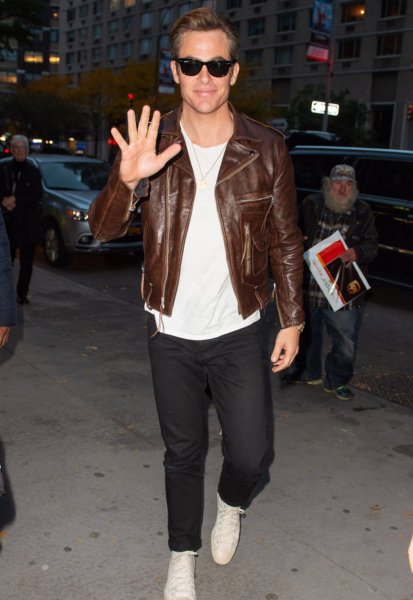 I know we have a famous people in flight jackets thread but what about all the cool civilian and moto jackets?
A lot of celebrities wear some great jackets (acquired by stylists no doubt) and its always good to get some ideas...
The picture that sparked this idea was this one of Chris Pine....I'm 99% sure its an ELMC Roadstar in Walnut (which I have
). Looks good on him but seriously, its night, you can lose the sunglasses...
So post em up gents, your favourite pictures of celebrities in cool jackets....we can even allow Denim jackets (if we must lol)