My Mail is Forwarded Here
To keep company with the bowler hat Berteil, another piece of hat from years long gone by now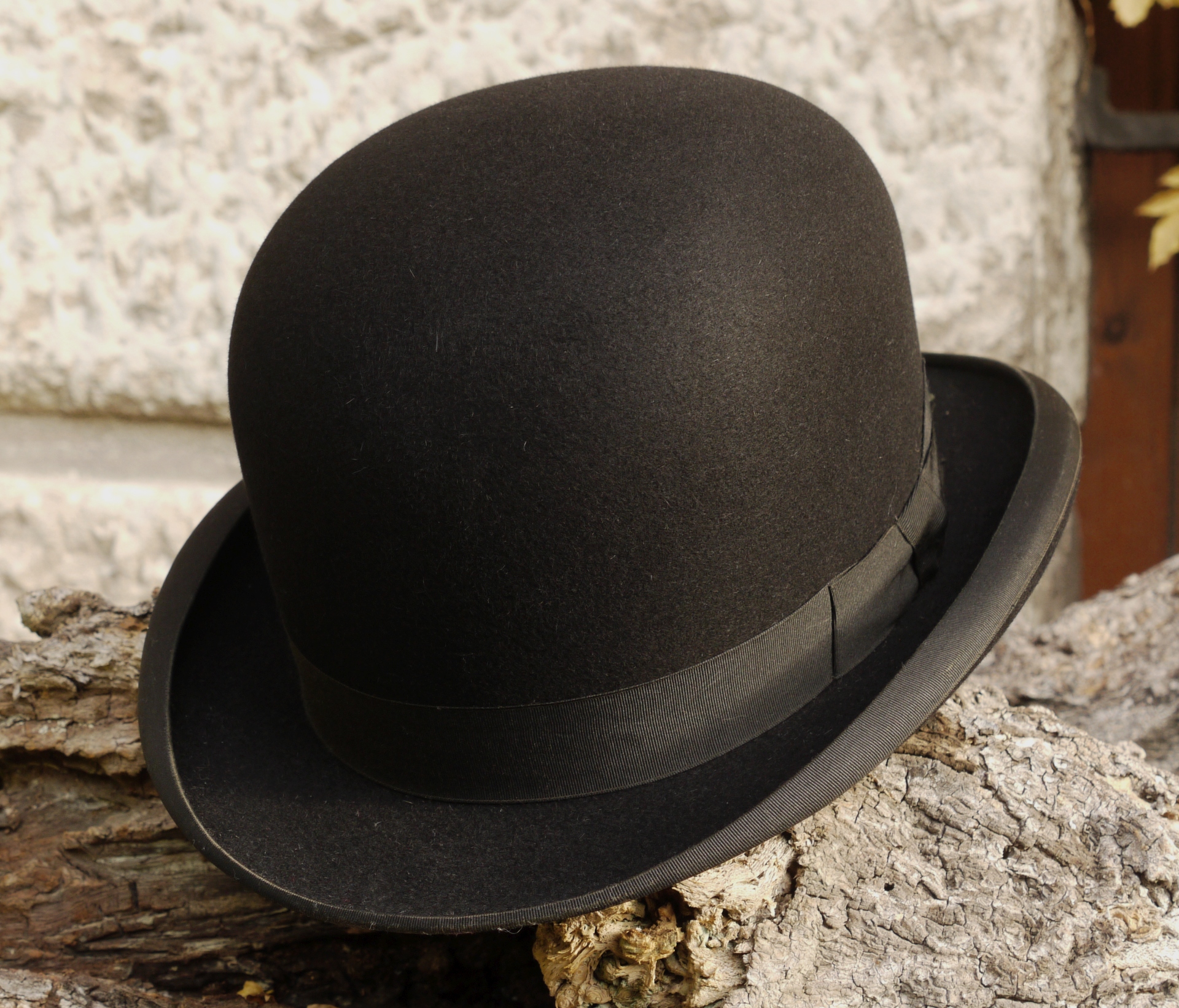 Also this very badly judged for the size, sold as a tight 57 cm.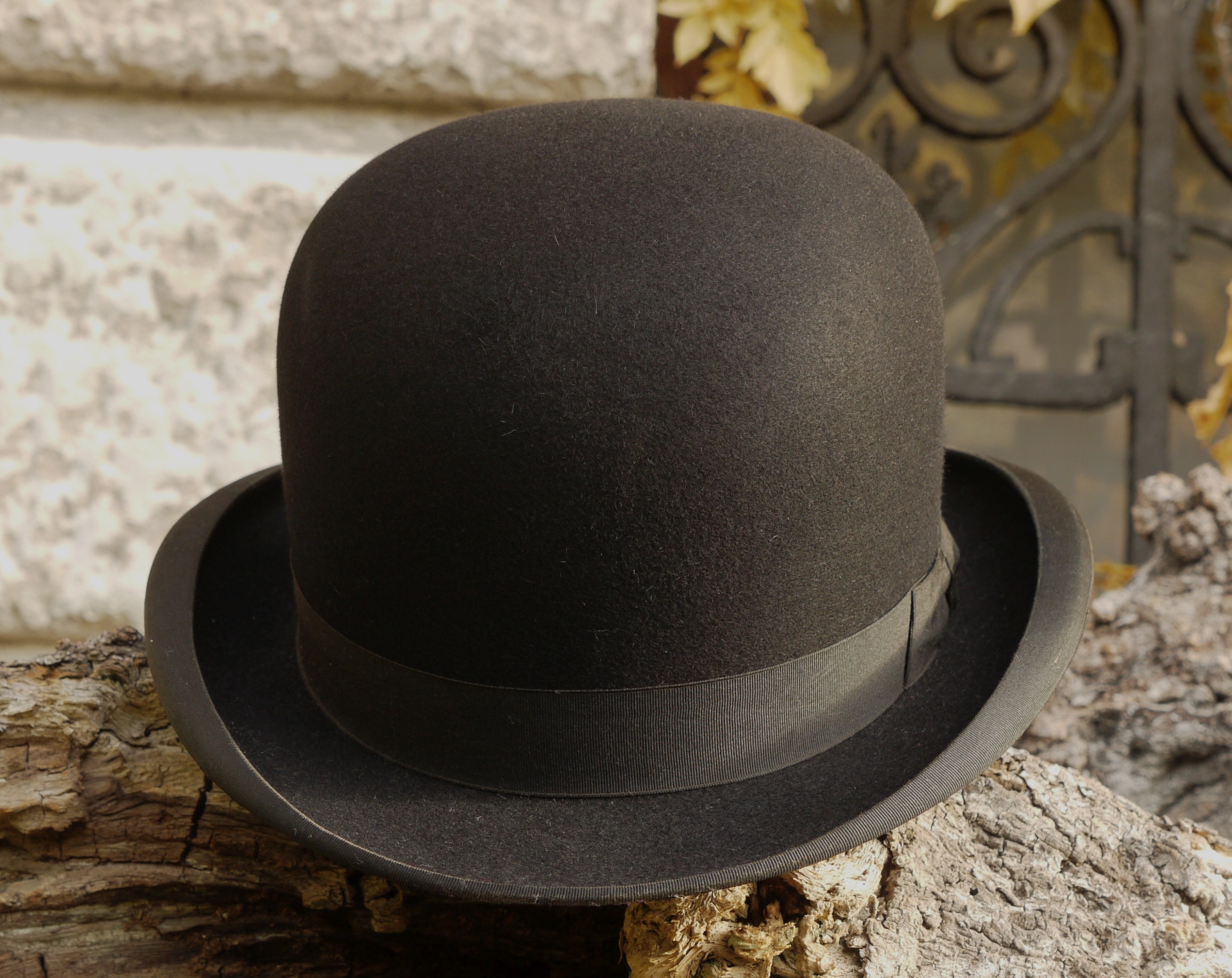 Mossant size 6 or 59cm in Europe or 7 3/8 US. The internal measure is 20.5x17 cm.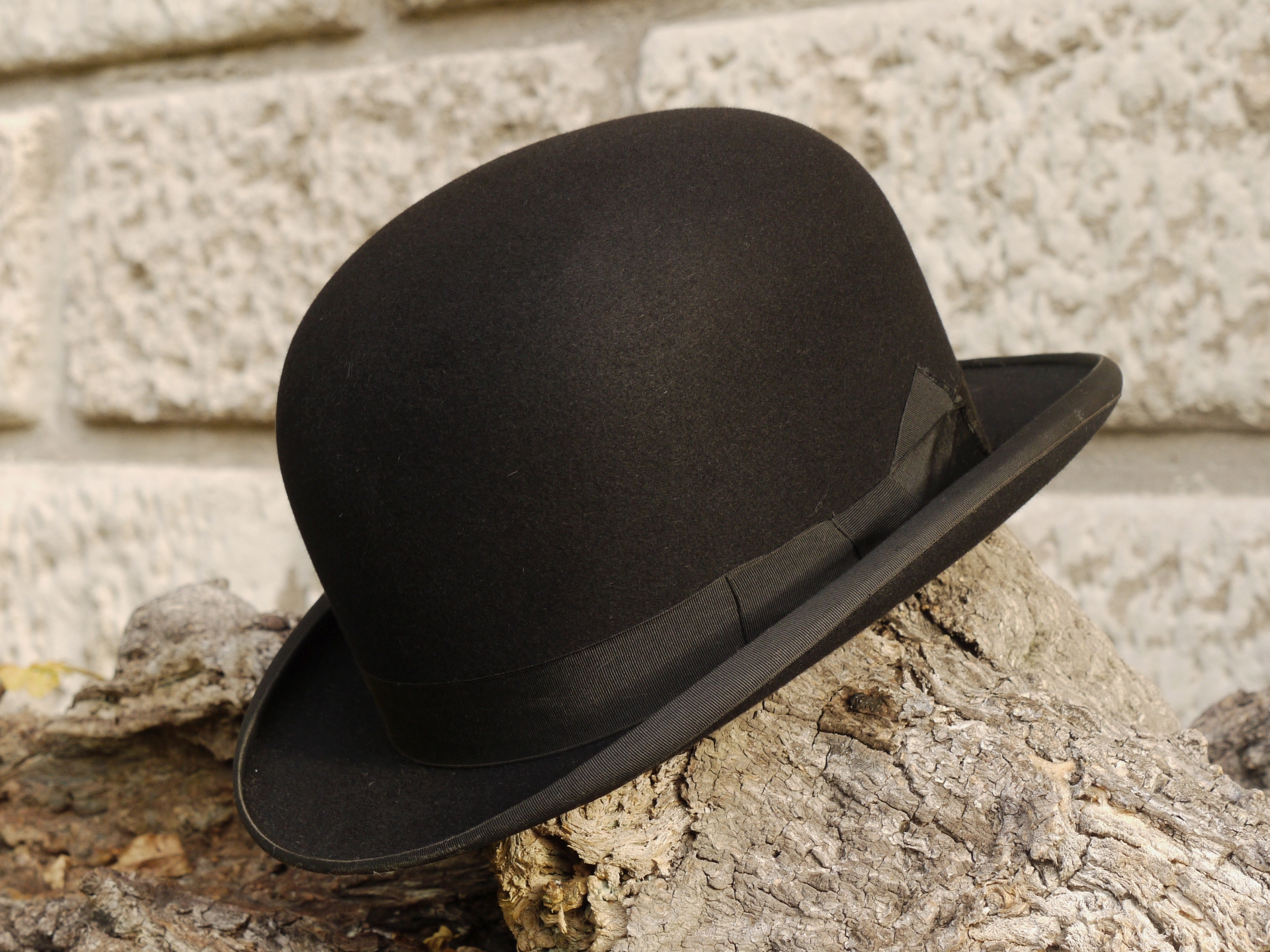 The outside is in very good condition, the inside as well, without lining with the mark on the bottom of the crown which makes me think its old age is greater than the previous one.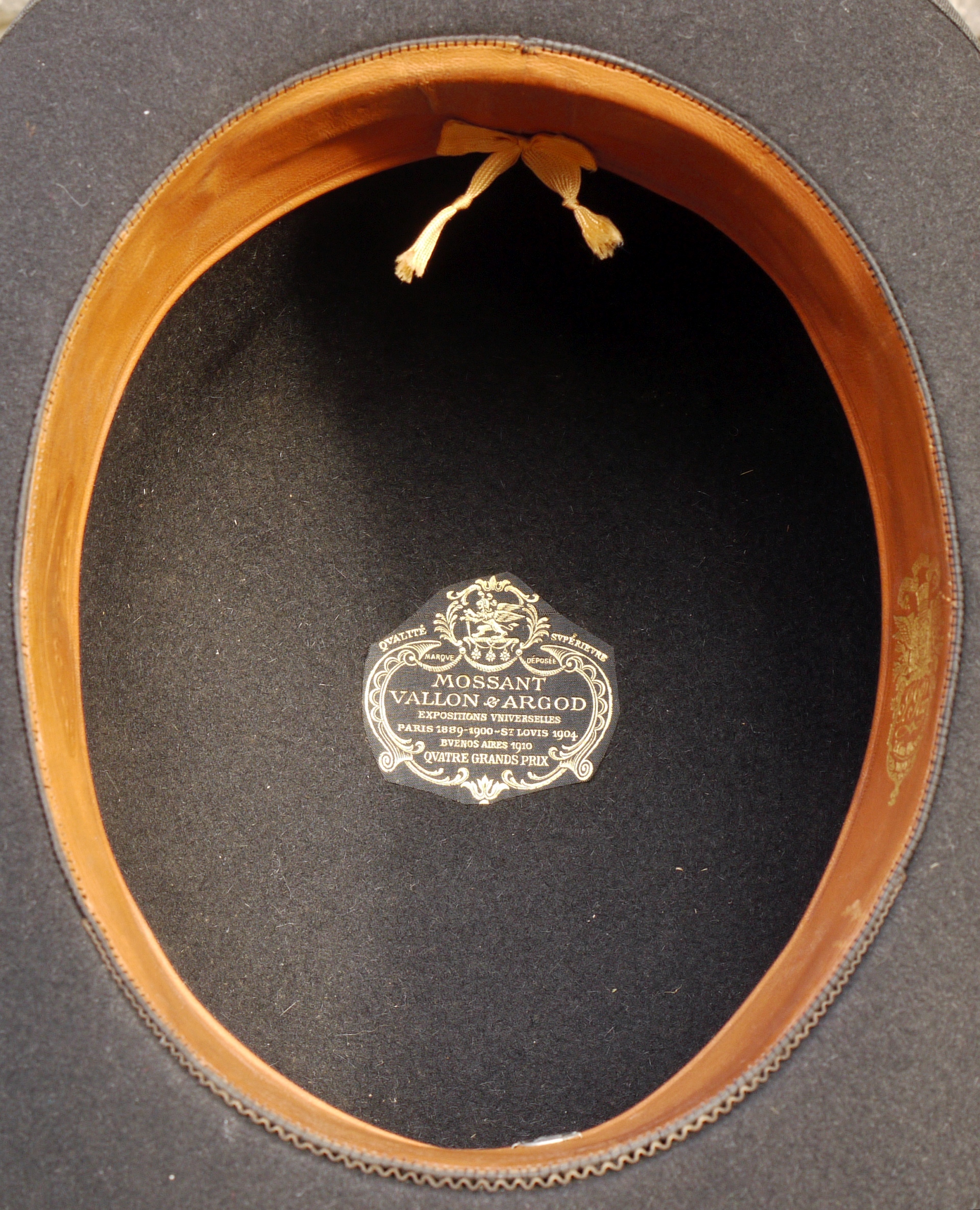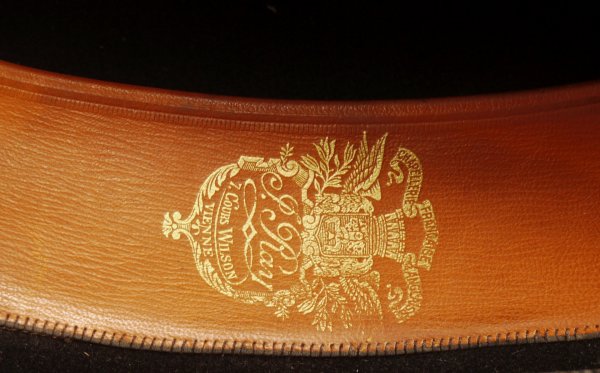 Here too there are no drafts or dents in the crown and the shape is the ancient one.
It is not a low, round "bowl" and the brims are very curled.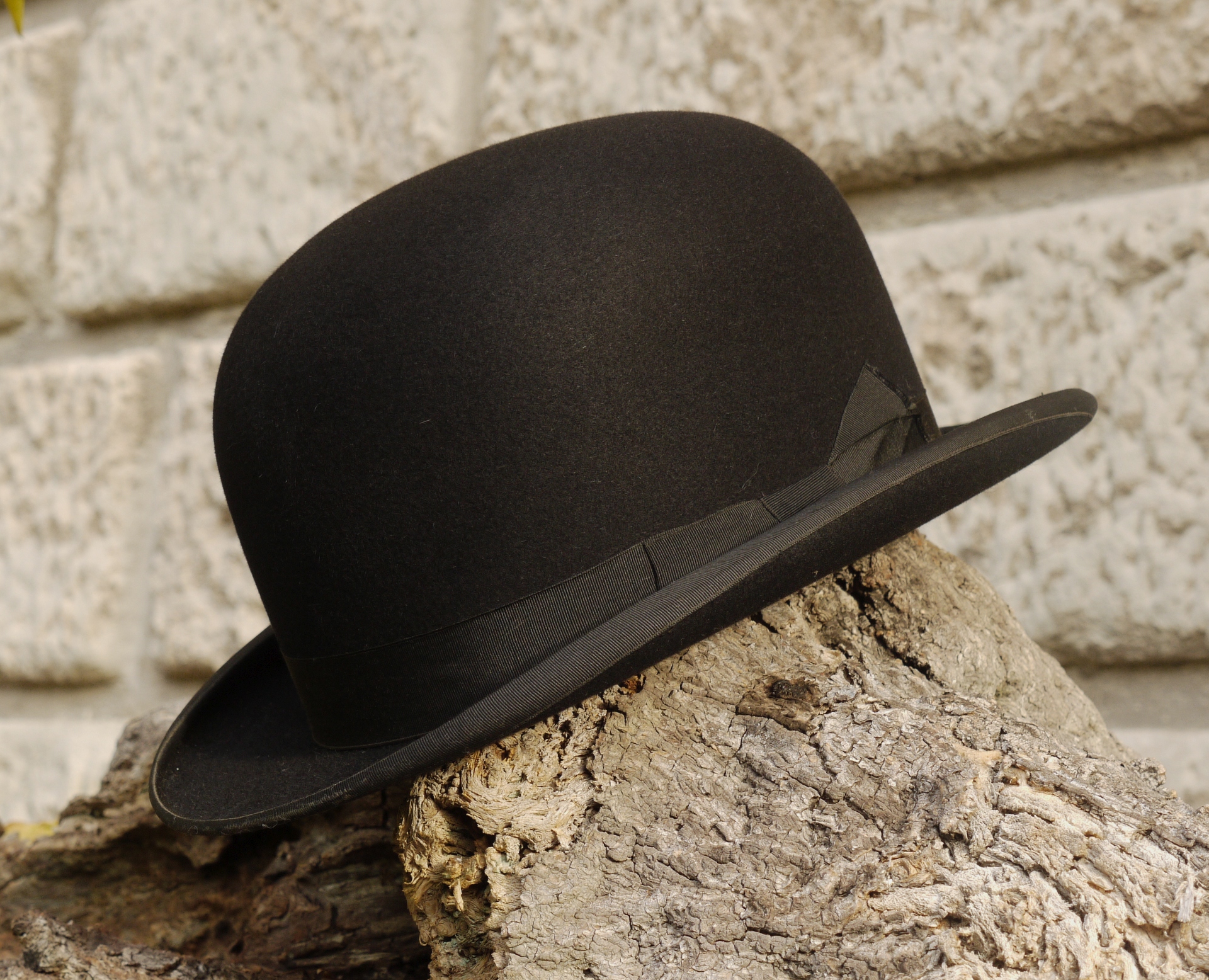 The toppings are good and still presentable.
I repeat: it is very rare to find a bowler hat of this age so well preserved