Whew, finally I'm able to share this lid. Here's a Mallory "Ten" I just picked up, alongside another awesome "Ten"!. The olive green/copper color combo is just amazing, and more versatile than many would think. The felt on this hat is just sound, as expected from a Mallory of this era. Honestly, I can't really note any flaws other than the stupid signature of a previous owner....
, anyways here are the pics!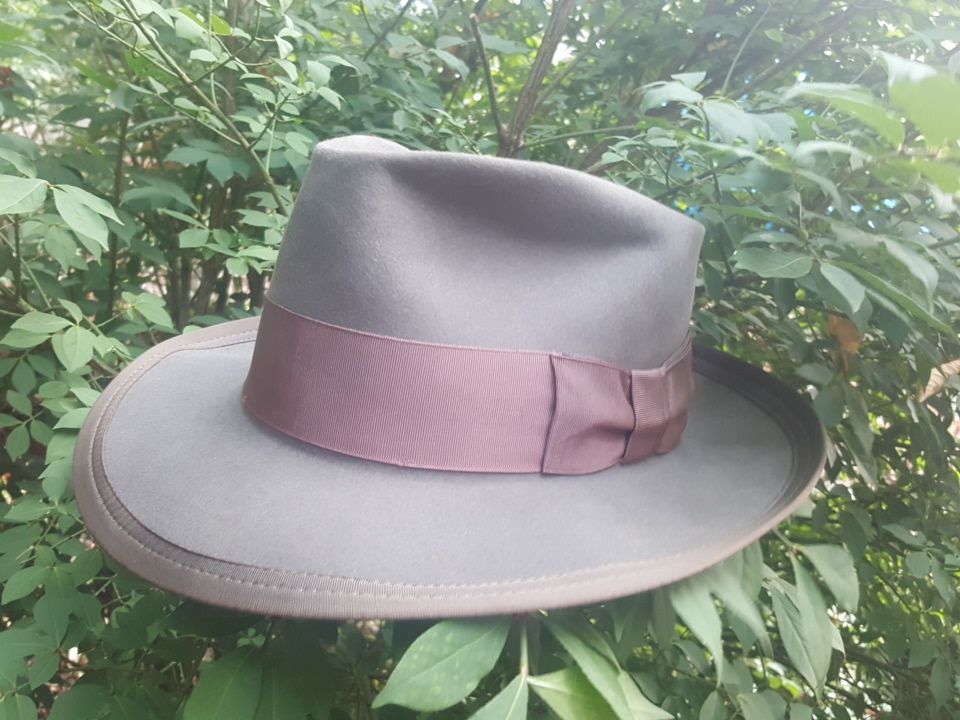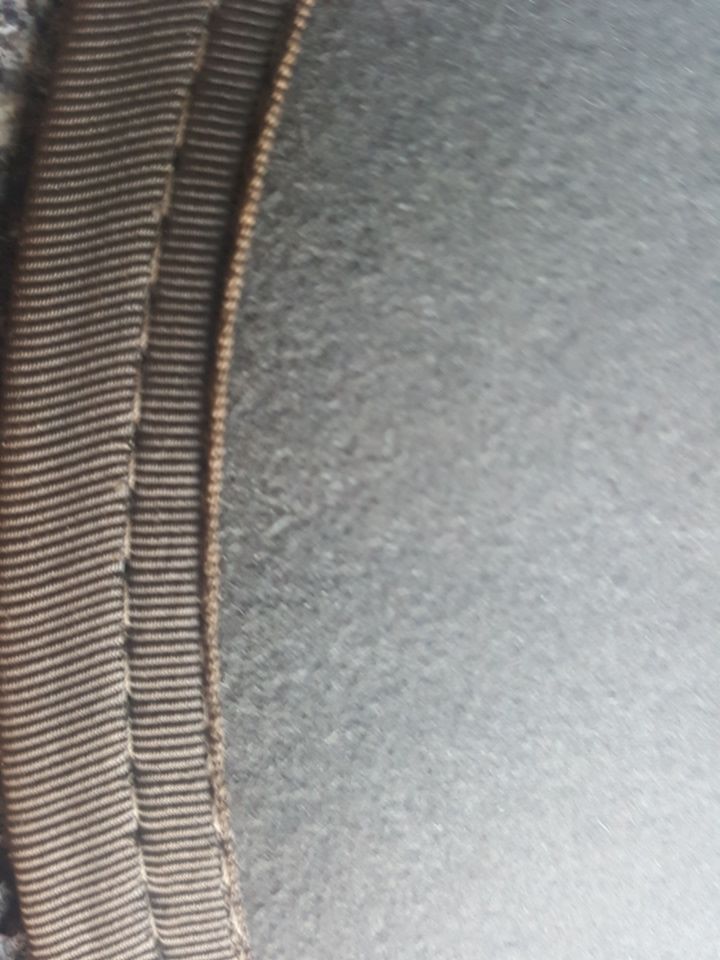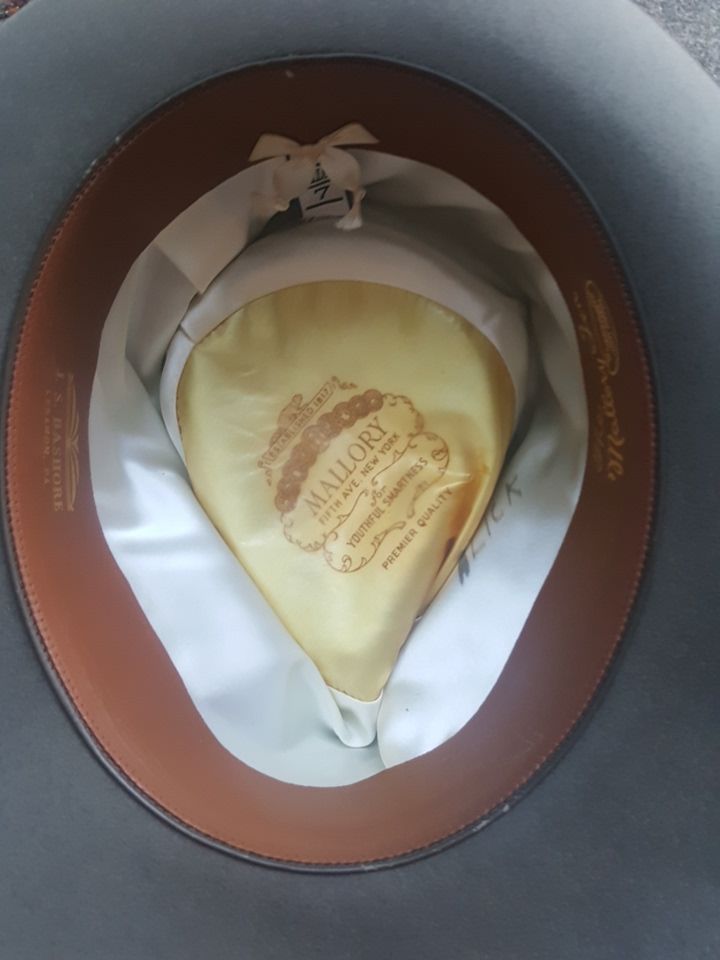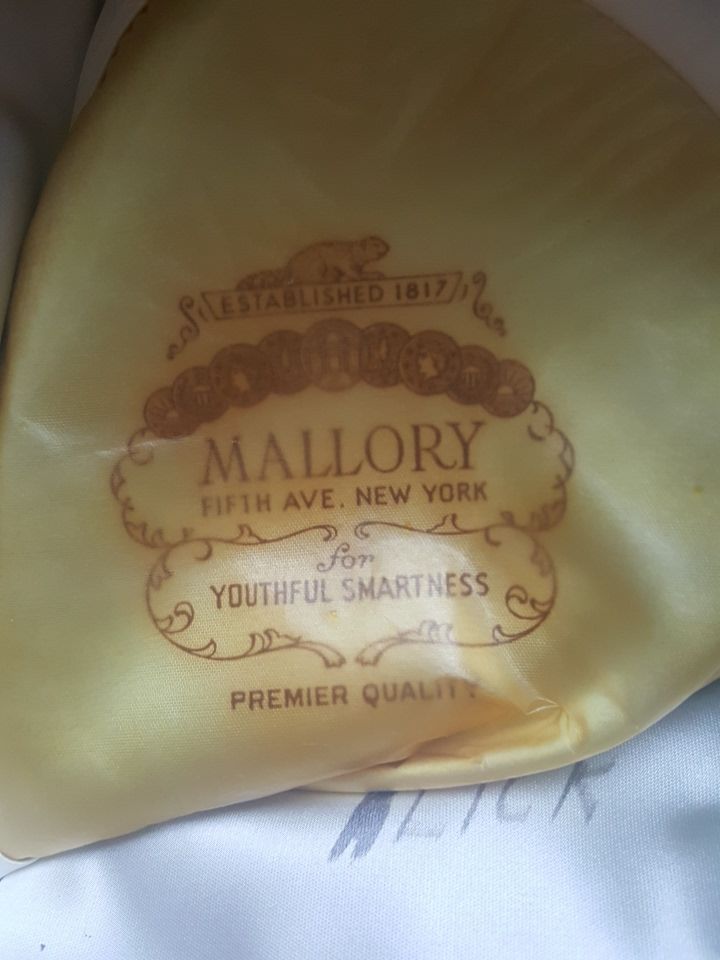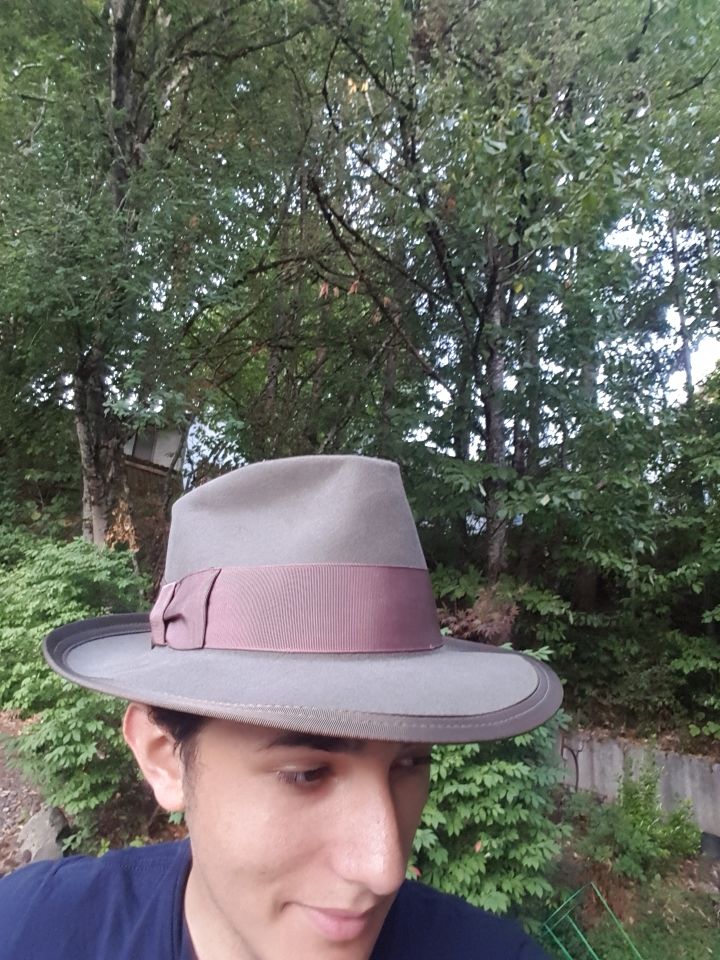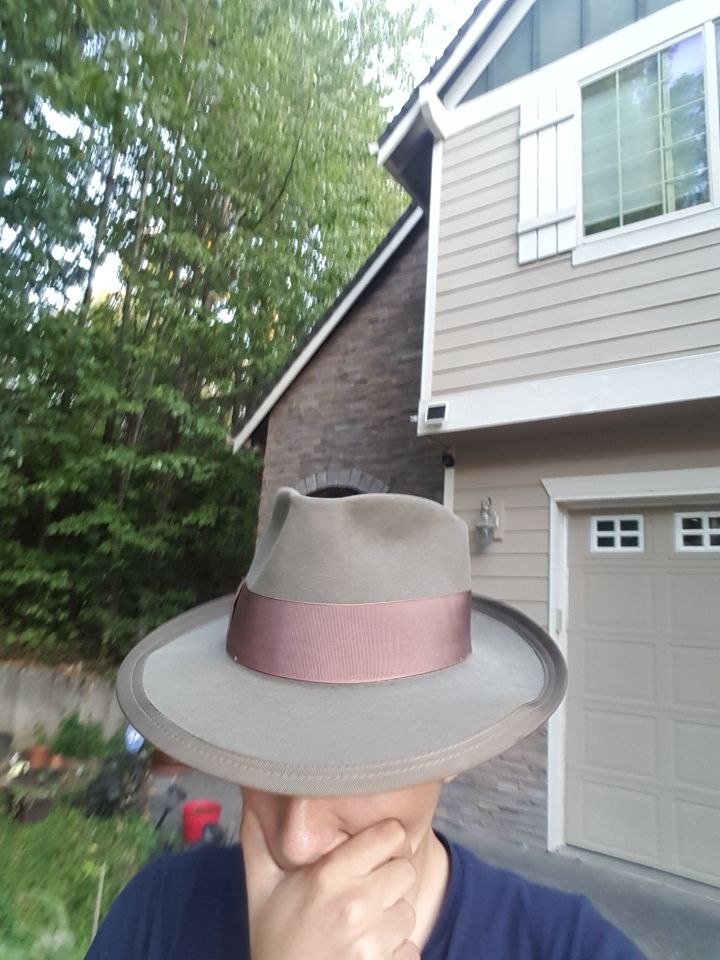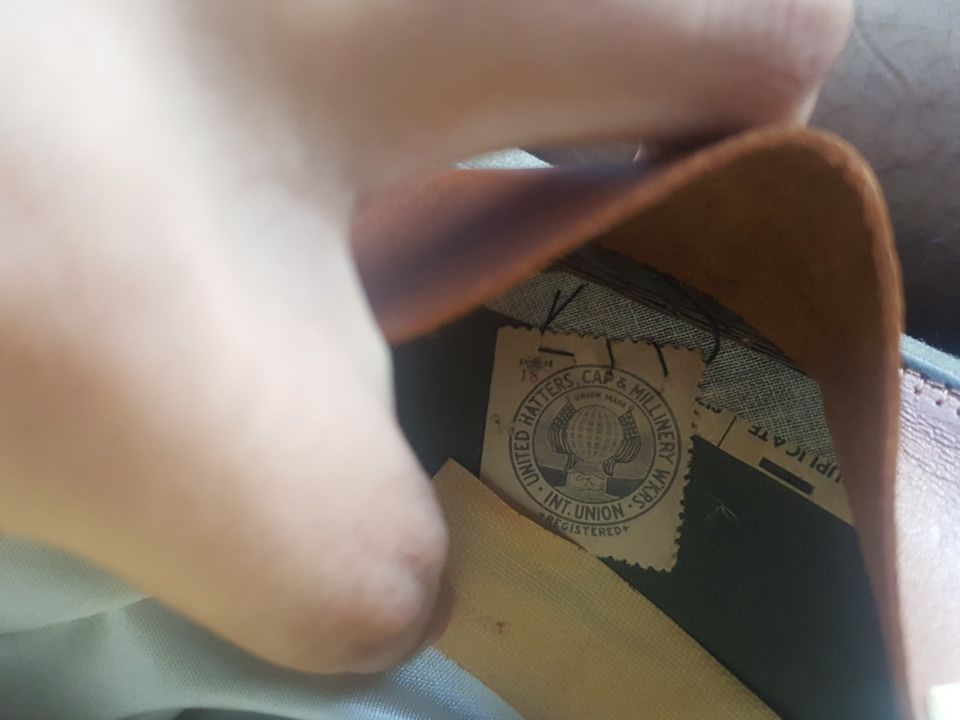 Searching the innards of the hat, I found this hat union label. Not sure of the date range of this particular label, but knowing that this is a 40's hat and because of the updated establishment date on the crest, this is most definitely post-1946.
EDIT: pics are a little bright, sorry bout that. I suppose this is a shining star