Well Hell, I guess you guys were right and I should have just deleted my account after getting my Aero Seven to avoid the compulsion for more jackets.
I am now looking at a Thedi because of all the stunning photos I have seen. I am considering something to compliment my dark seal vicenza Seven. However, I want something a bit more relaxed in shoulder and armhole fit than the Board Racer pattern. As much as I love my Seven, I get restrictions in the armholes with anything more than a t-shirt. I have heard many different opinions on the Thedis being much more comfortable yet various comments of them being a slim Euro cut.
I will be working with Carrie, of course. I am asking these questions here because I know she and Wade prefer a slimmer cut. While my Seven looks fantastic, the fit does force me to think about what I am wearing and I am looking for a "wear with anything" (light sweater, t-shirt, flannel) jacket now.
The choice comes down to a button up Niko…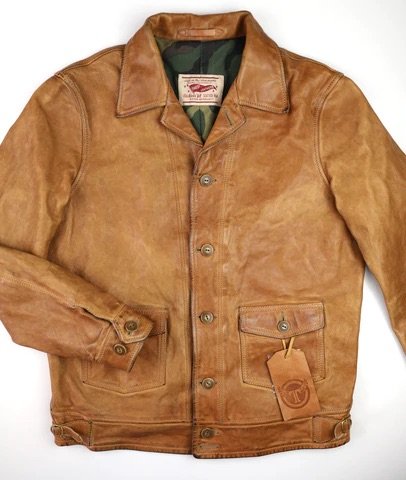 Or zip or button Hektor….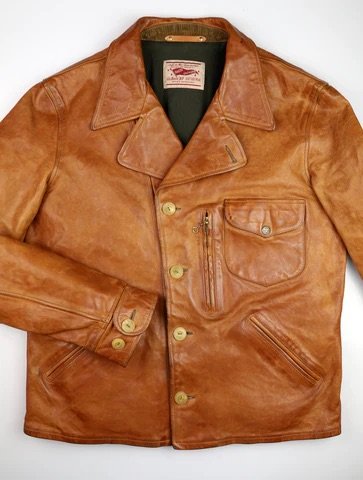 if I have to go full custom, I would probably consider an Evander as well since I am not a huge fan of shoulder gussets.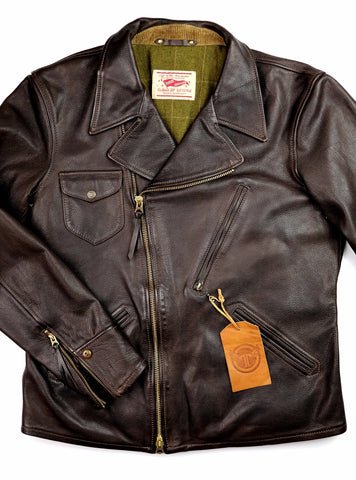 My questions for you Thedi experts.
1. Would there be any difference in armhole comfort between these three patterns?
2. How versatile are the Cuoio and Cognac colors to wear? Can they be worn with any color footwear?
3. What are people's general thoughts on button up models? Versatile or a pain in the butt?
I like the look and ability to leave a couple lower buttons undone and sit down. Hoosier Daddy has been very helpful on this point and has me seriously considering a double zip if I go cross body.
Thanks Everyone!
Jason