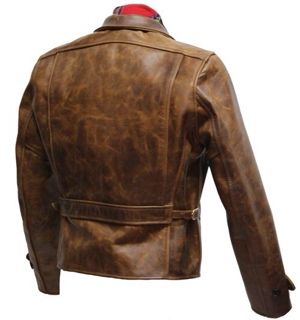 Hello all... I'm planning on ordering a custom Aero jacket .Carrie has been very helpful and patient answering my questions however I'm hoping to better visualize these two jackets backs.
The bi-swing back as standard on the above brown "August" model presents a very clean look however I'm also drawn to the shoulder gusset style back as depicted above on the black jacket.
I'm hoping that those who own Aero jackets with either of these back styles could comment regarding their functionality, or better yet post up some pics showing these jackets.
Note to Mods. I've posted this in the Insurrection Thurston Bros Official Affiliate thread #2990 but thought I'd have better luck as a seperate thread. Please feel free to erase #2990. I can't seem to do so myself.
Last edited: