Okay, my customized buffalo AN-6552 is here and here are my thoughts, with some photos (sorry no fit pics!)...
- The initial leather smell is reminiscent of cigarettes and tires and I hope it'll fade to something more "leathery".
- The seal buffalo feels nice and grainy; it's as flexible as Aero's goatskin and I didn't feel any difference in wearability stiffness; instead what is stiffer is the drape when the jacket is worn open which I hope will drape better in a few months. The topcoat has a matte look and the topcoat feel is like rubber for better or worse.
- I was initially put off by the subtly larger fit because I was wearing Aero's size 36 M-422A jacket for the past 9 months, which ran small (but very flattering) and is more like a size 34 or 32 with an 18.25 inch pit-to-pit measure. By comparison this jacket is a hybrid size 36/38 and runs truer to size as I gave Shawn exact measurements. This combined with the stiffer drape didn't look all that hot to me, so hopefully my brain will break in the look as well. However, this means that I can zip this up even with Aero's submariner or RAF sweaters and make this jacket wearable in winter.
- The mouton collar is nicer than Aero's IMO. I asked Shawn for mouton that was "extra thick" and got something that looks and feels pretty luxurious with 10mm fleece. The color I asked was "grey brown", but it's dark brown with mid-brown undertones--completely different and nicer than what's shown on the options page. I've attached a photo comparing the grey brown with Aero's dark brown. In comparison Aero's mouton with its bluish shade is more fitting of being called "grey brown".
- The liner has a straight red shade and feels rougher than Aero's satin cotton wine red liner. If I were to get a future Five Star military jacket, I'd definitely get the lining in the wine red polyester which my pocket bags are made of.
Five Star did a great job here, and being able to give Shawn exact measurements avoids the "sizing lottery" if the manufacturer can't measure their sizes, or having to do a routine of getting fit jackets mailed. Just remember to get the really nice and thick leathers Shawn has (1.3mm buffalo and maybe his 1.4mm premium goatskin to my knowledge) and you're good to go.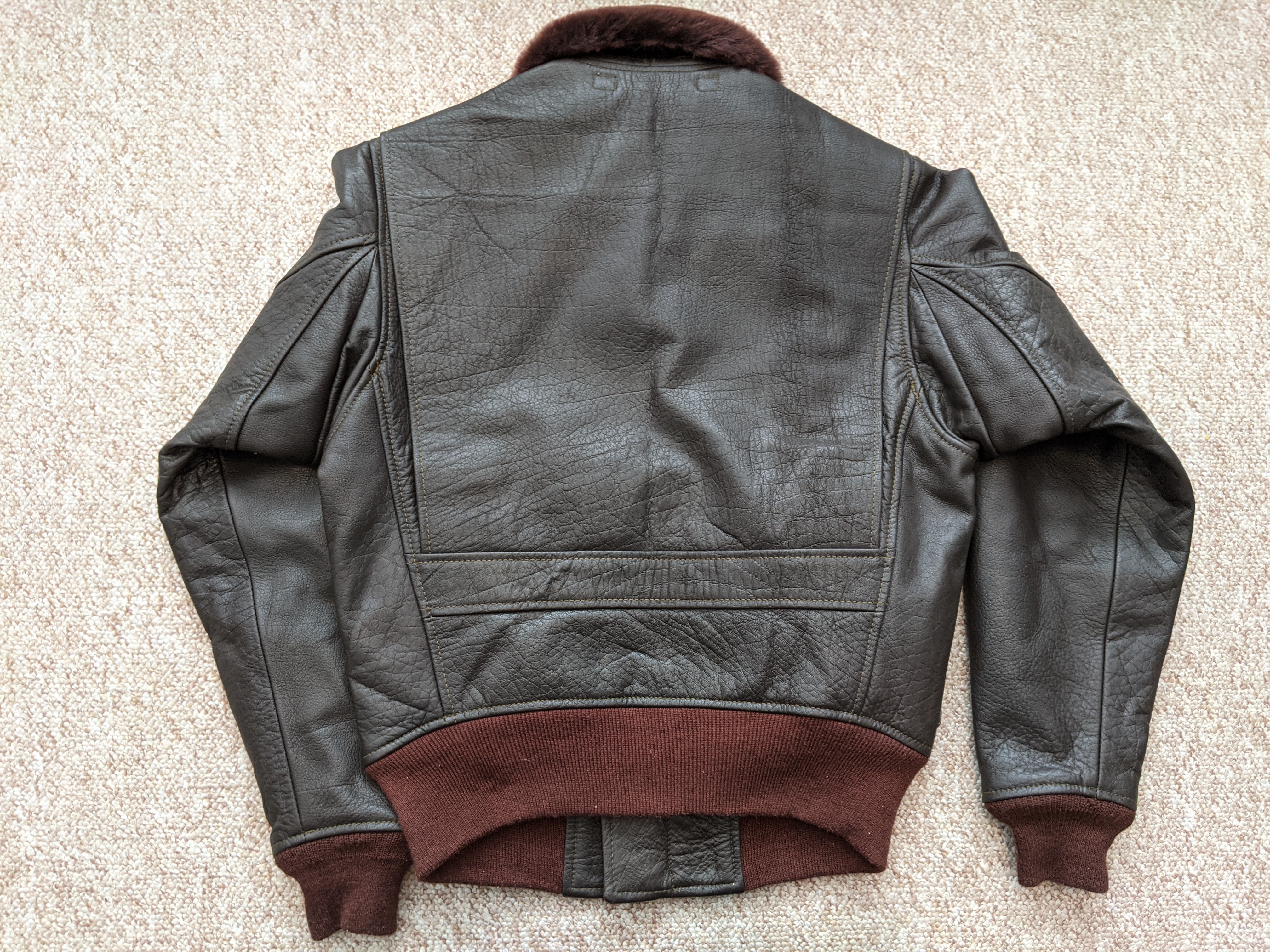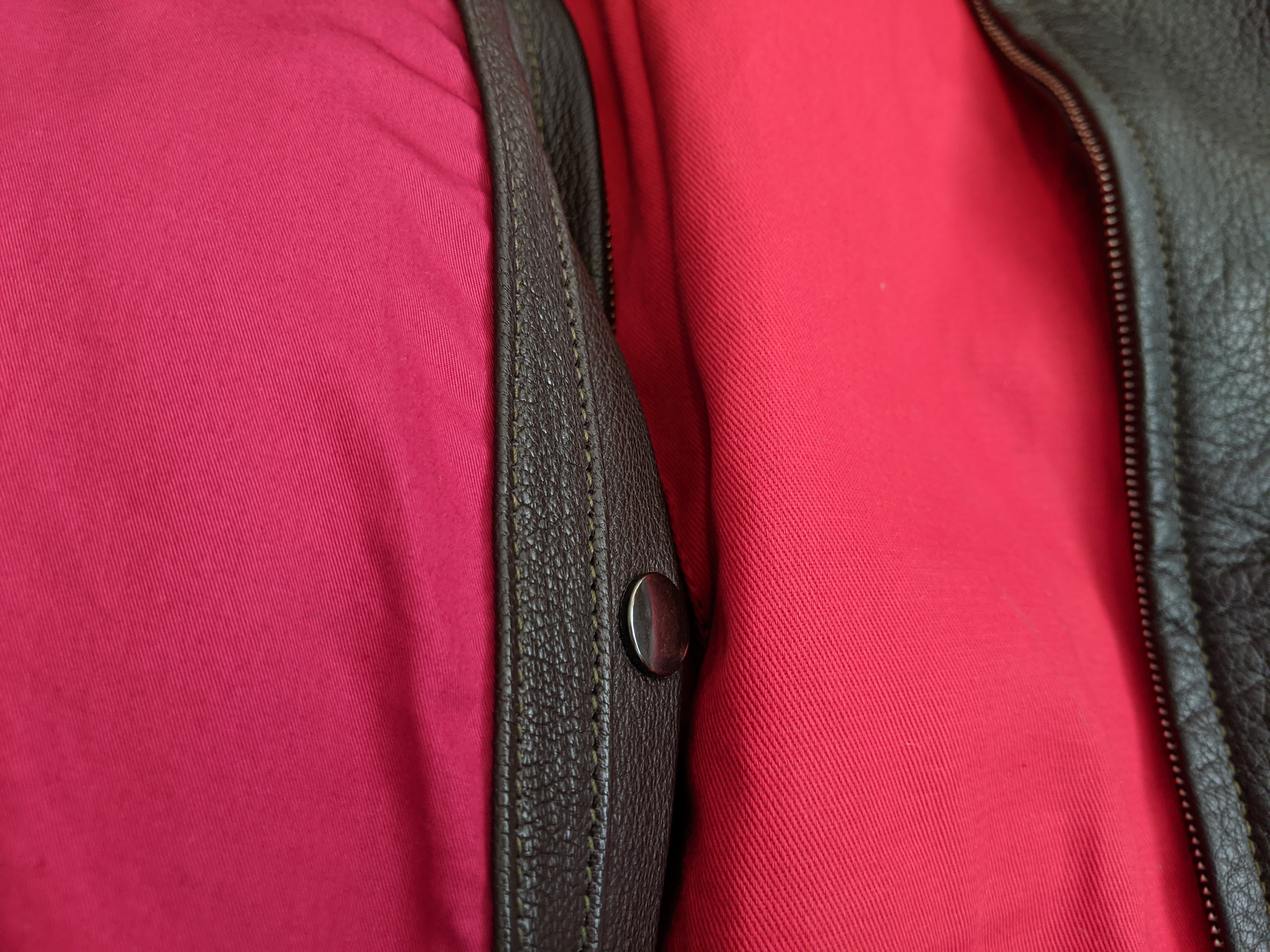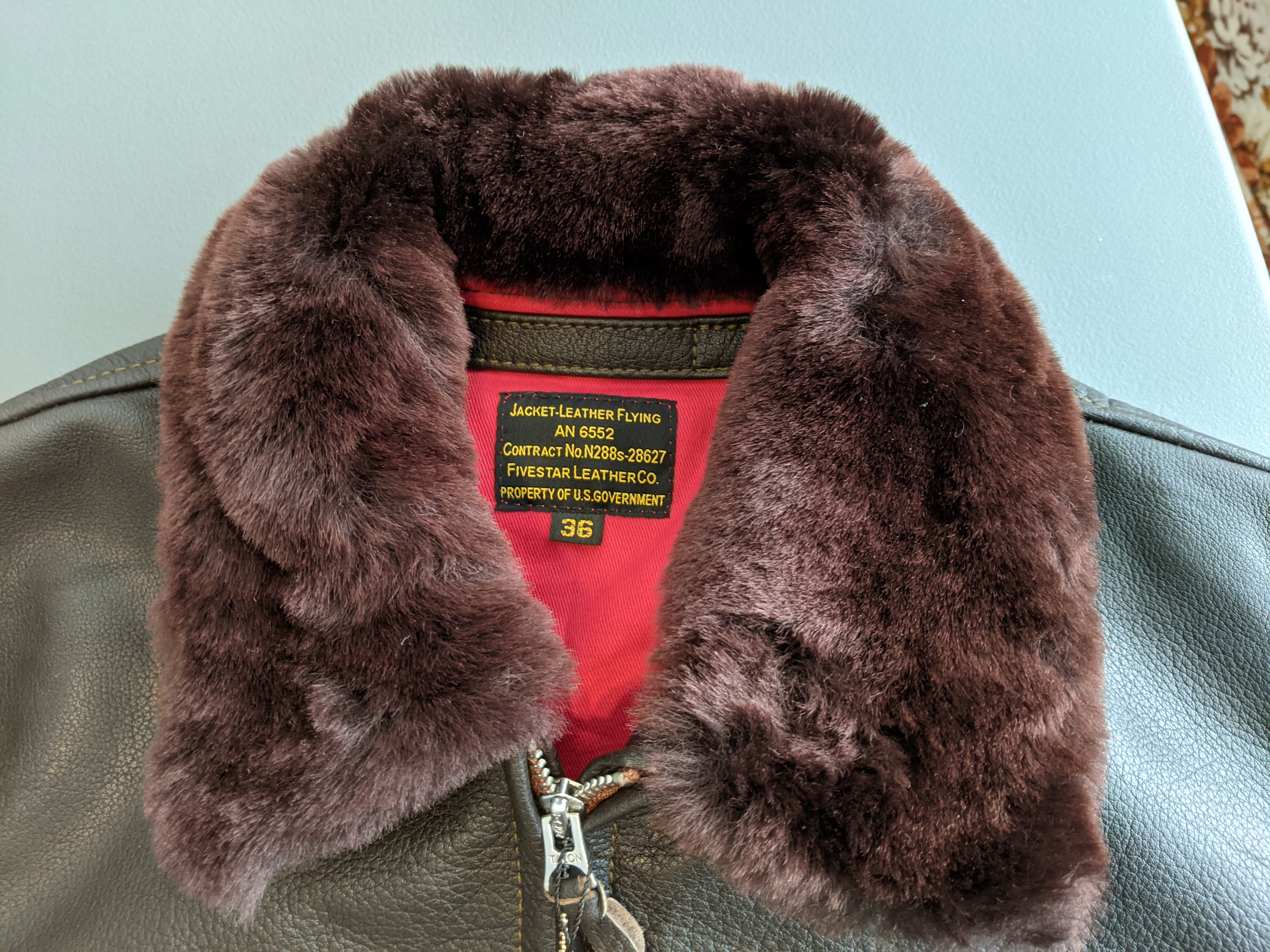 Last edited: