My Thedi jacket has arrived , I ordered this late in June last year, and after some concerns with the delay in delivery and asking for advice here from fellow members in my last thread, i was assured that Thedi will and always delivers, and he did. He even threw in a leather belt as an apology for the delays , which was pretty generous of him.
It was totally worth the wait, and im stoked. It arrived last week, and i also received a phonecall from Theodoros himself ,ringing me at home in Australia late one night , to let me know that he was posting the parcel and to give me the tracking number . I was quite surprised by the phonecall, but delighted as well, thought that was very courteous of him,and i thanked him for the personalised service
Pics of my leather jacket below
MTG-162707
Horsehide leather veg-tanned,
colour: Chestnut
Removable shearling collar
Solid Brass Universal Front Zipper
Sateen sleeve lining.
100% wool flannel -khaki colour
Thickness of leather: 1.2-1.4mm
Jacket also was treated (thedi's wash and wax method)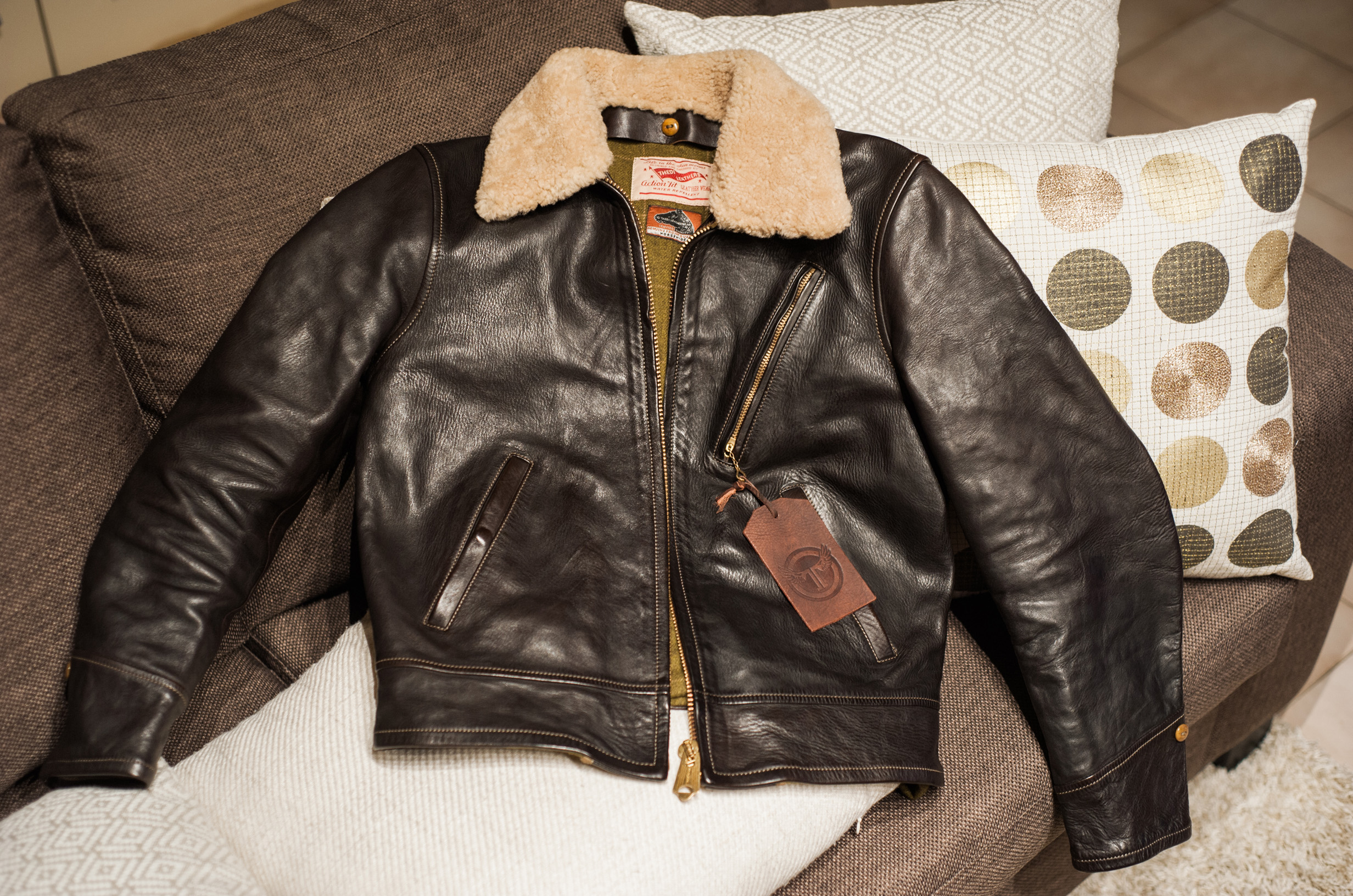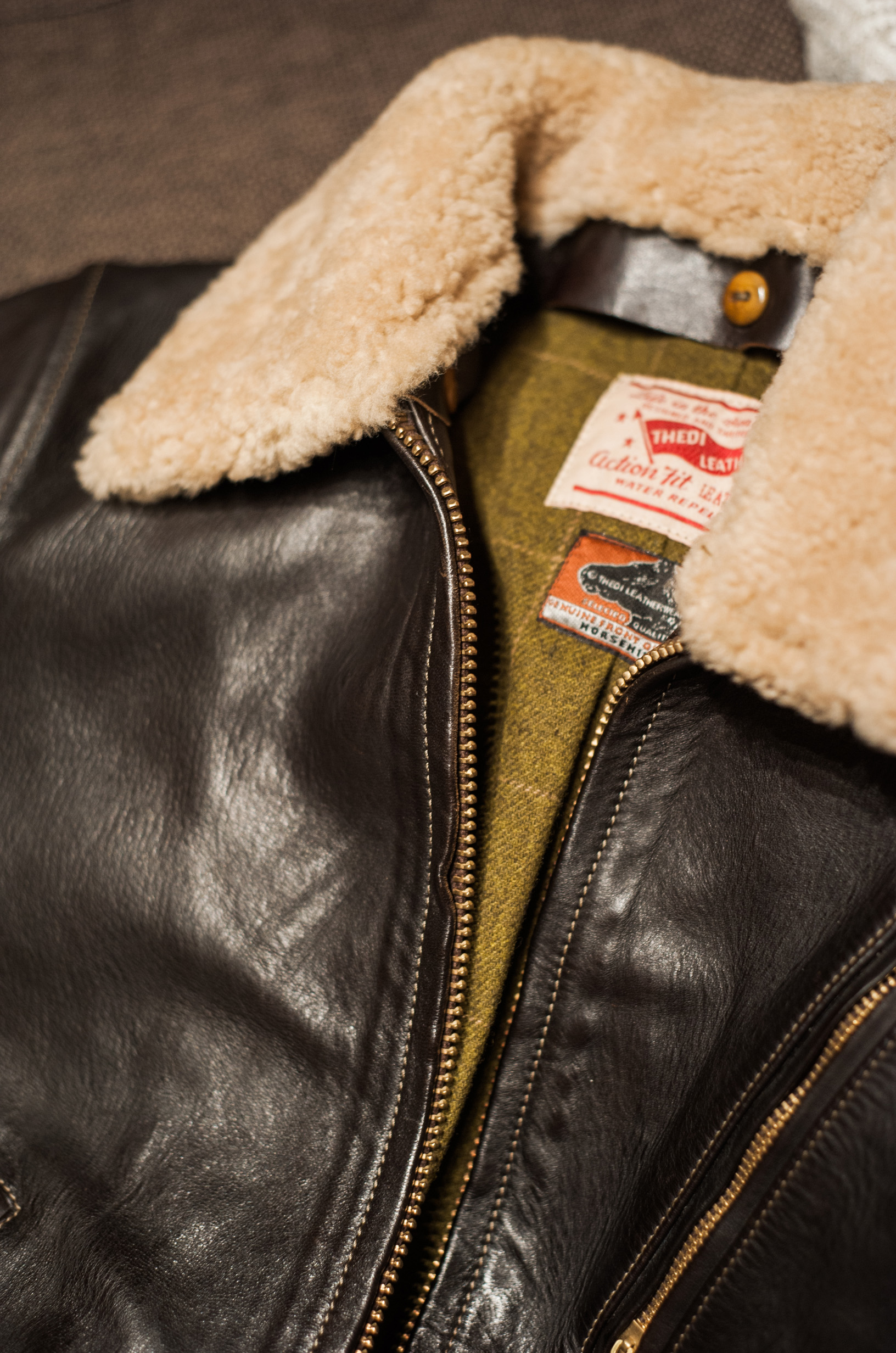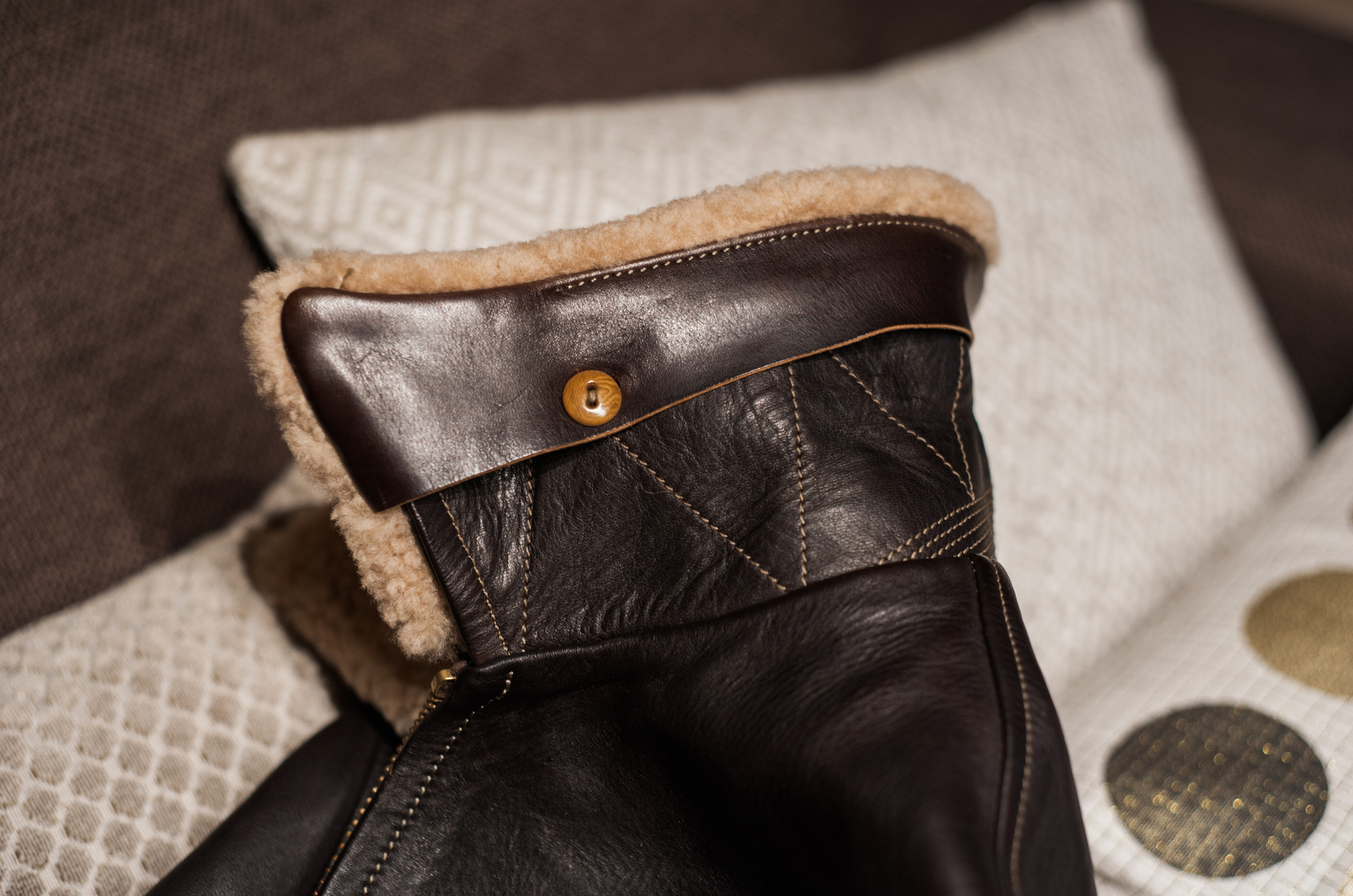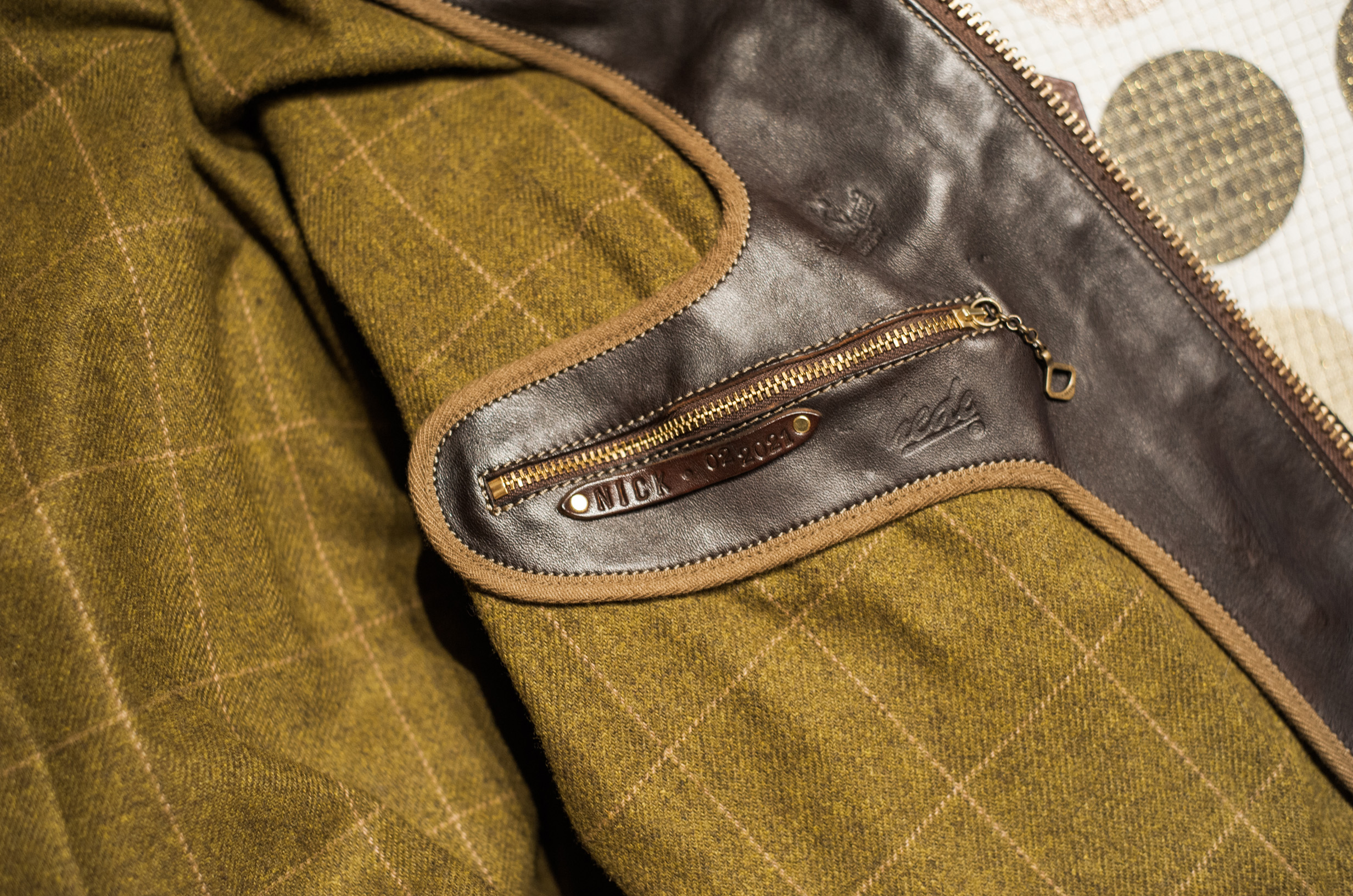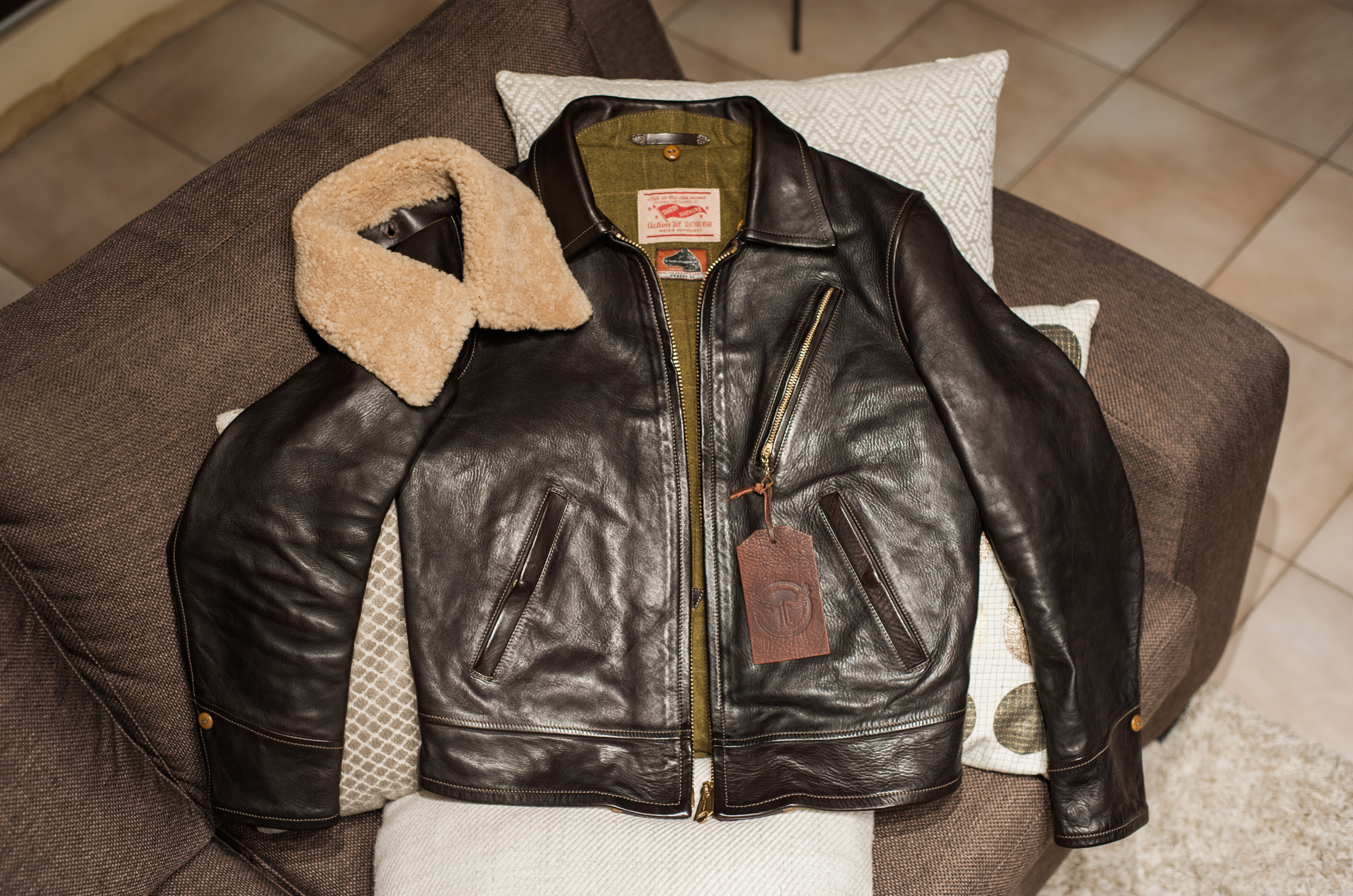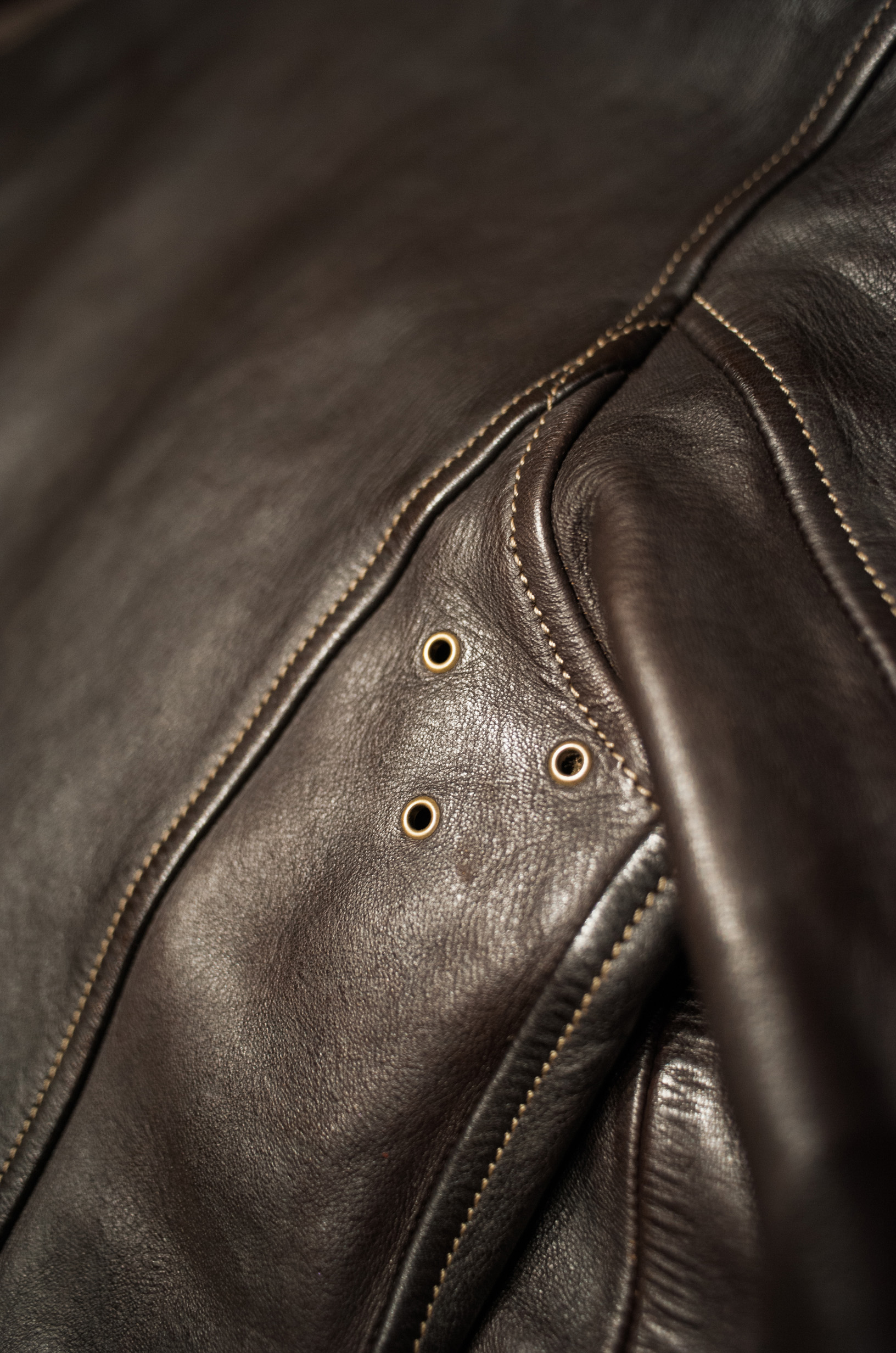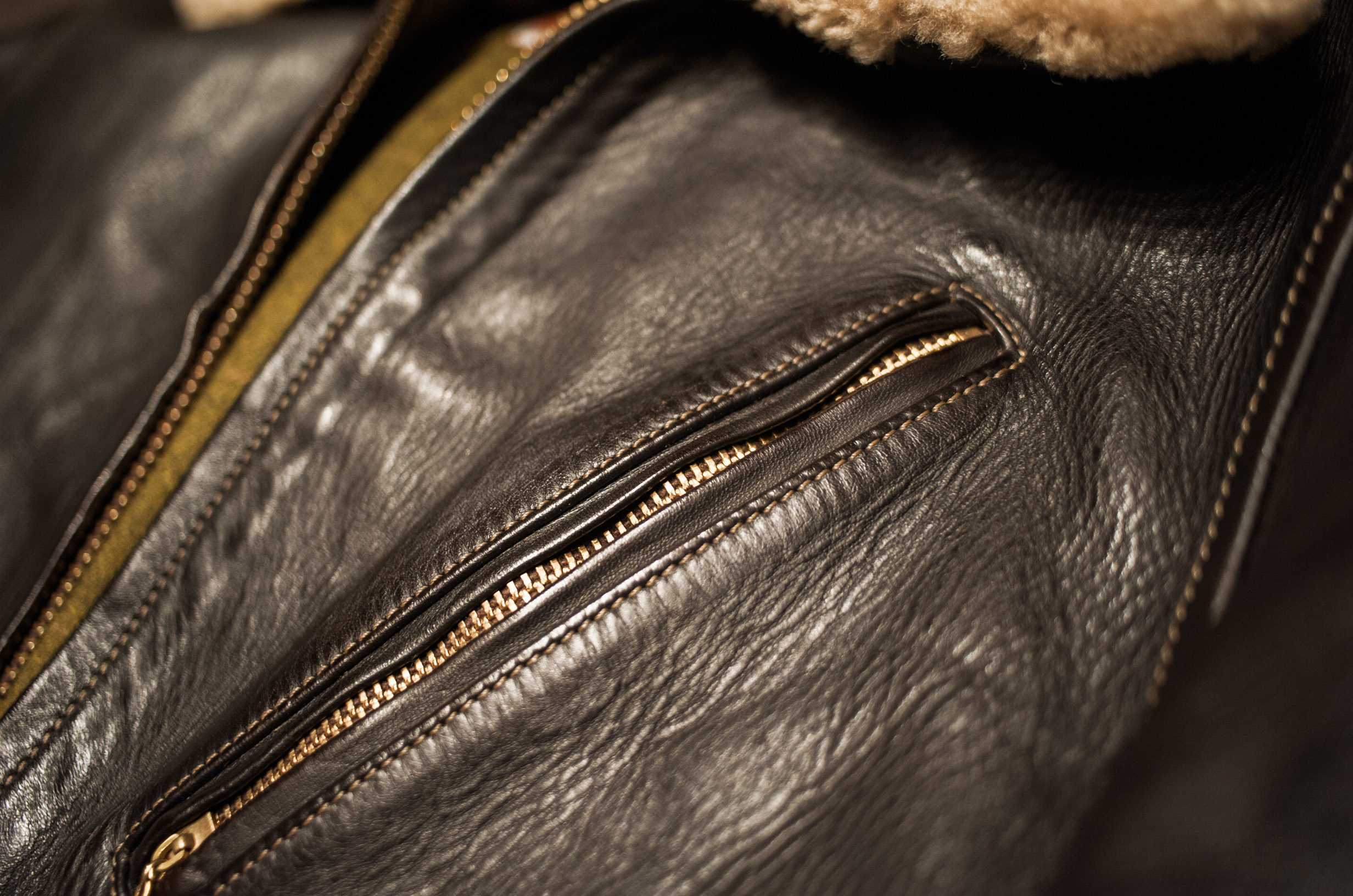 Last edited: