Hi all,
So I just snagged a size 40 pre-made Hooch Hauler (russet Vicenza horse hide) for a bit of a discount on Aero Leather's website. It was apparently one of the jackets the made as a test run for the model. It fits pretty perfectly, though I have a 42-inch chest.
Measurements: pit to pit 22.5, sleeve 25.25, back length 25.25, back 18.75
This is my first proper leather jacket, so I feel like I lucked out on the fit.
By the way, I've very much enjoyed reading everyone else's posts on here about Aero Leather and the various challenges of customization. They helped me figure out my perfect jacket and then I found it already for sale!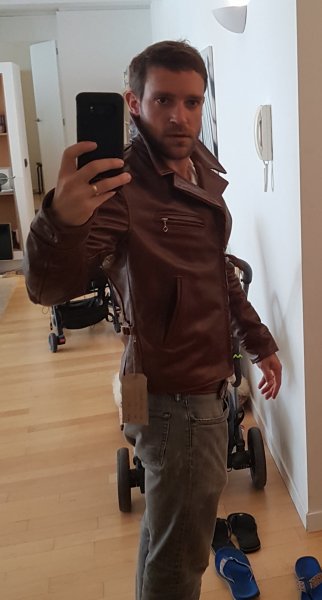 Sorry for the sloppy camera work.
All the best!
Last edited: