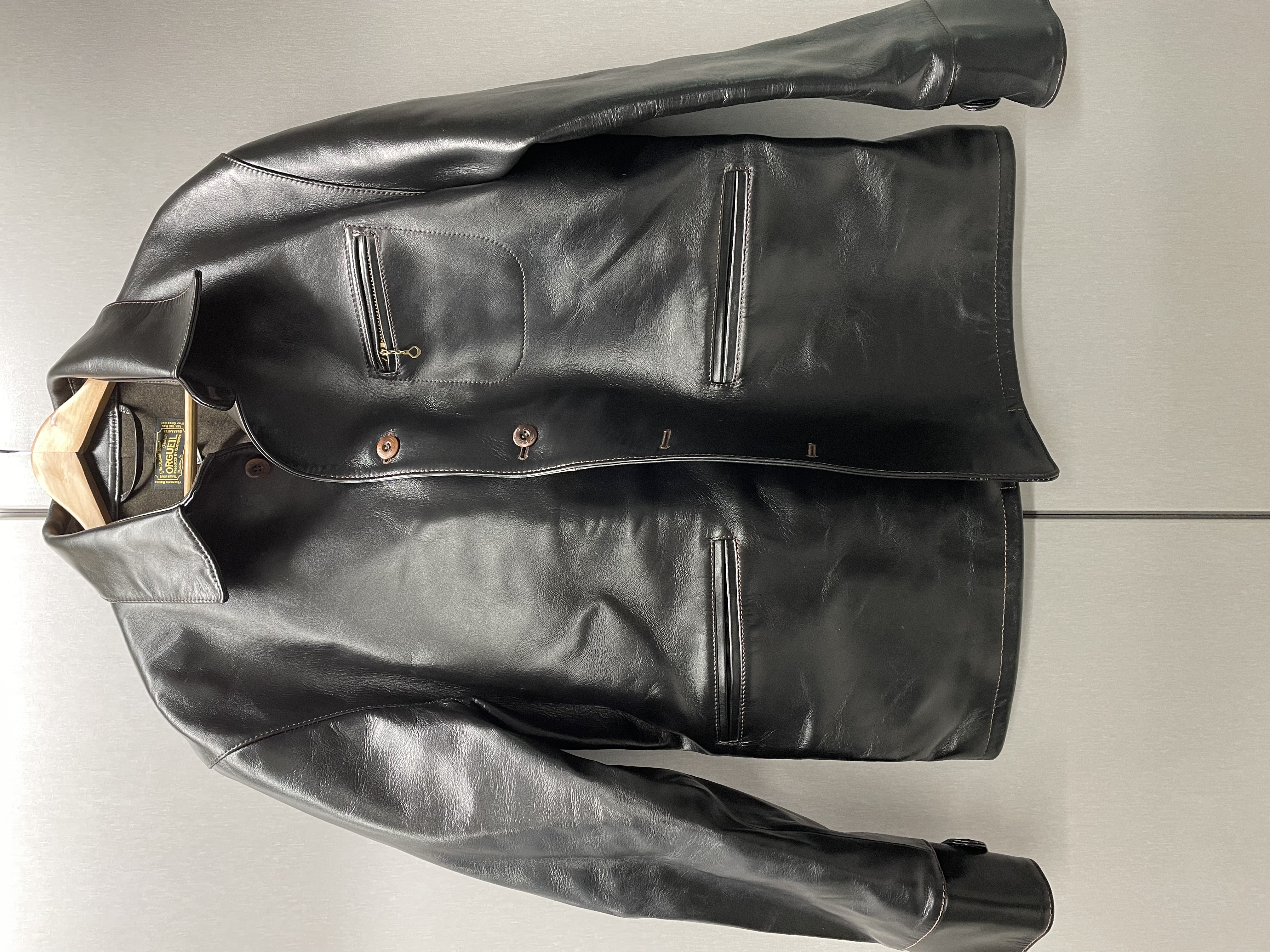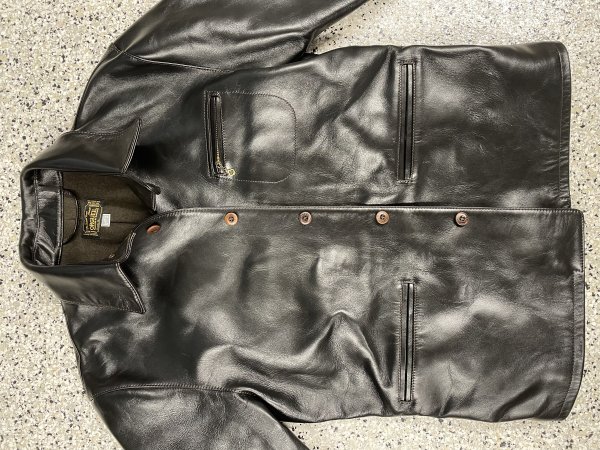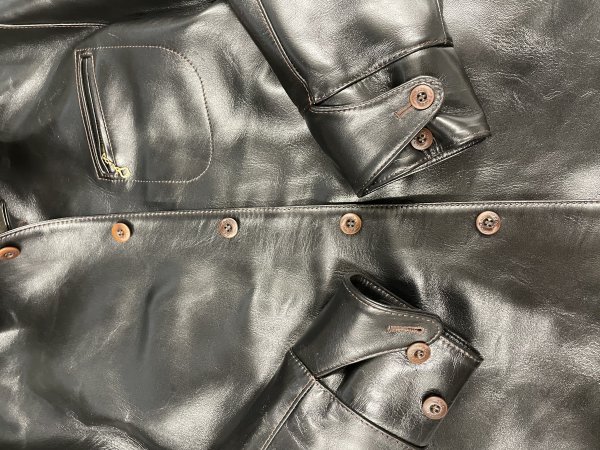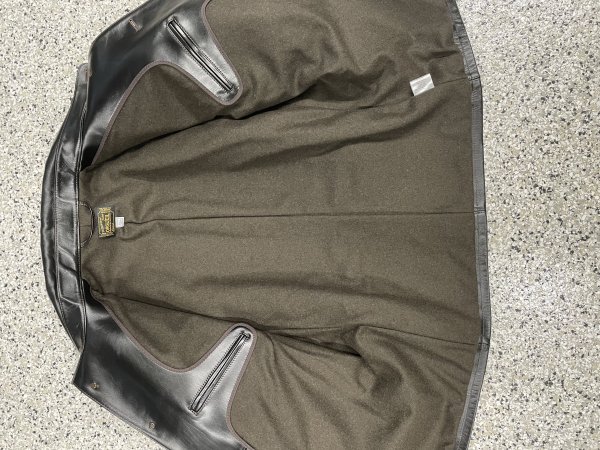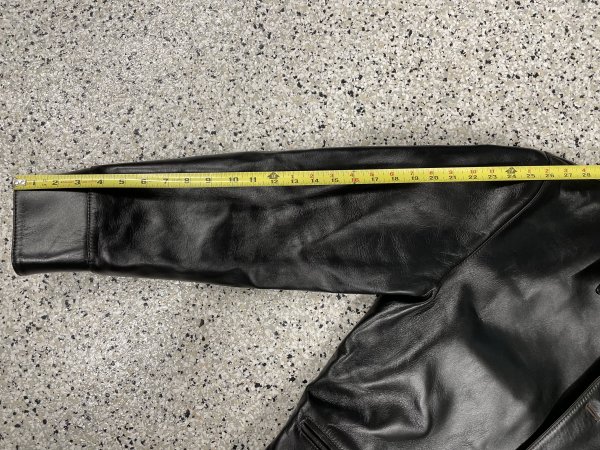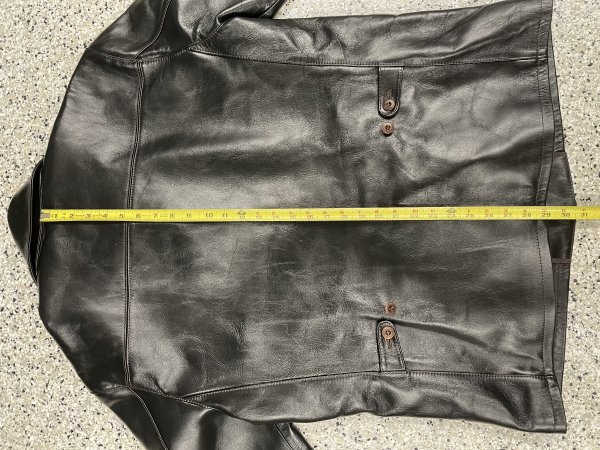 New Orgueil car coat for sale.
I visited Tokyo and stumbled upon this jacket at the Orgueil store near Omotessando. It is absolutely beautiful; the quality is absolute top notch. Unfortunately at the time the store only stocked small sizes so I ended up leaving my name and email with the hope that they would contact me later once they had the larger sizes back in inventory.
Fast forward 6 months and I get an email with good news - they have the larger sizes. I hesitate between the 44 and 46 and communicate via email. Since it's Japanese sizing, the folks at Orgueil convince me to take the 46. Mistake! The jacket fits true to size and it's much too large for me particularly after losing a few pounds (see dimensions below and on photos).
I've kept it in storage for a year thinking that I would have it altered once COVID subsided. No luck, my favorite leather jacket maker won't touch it: too much work to get to my size… My loss is your gain. The jacket has never been worn outside the house. It has no defect and the horsehide leather still needs to be broken. It retails new for anywhere between $ 1700 to over $ 2000+.
Sale Price: $ 1,200 USD
About the jacket:
'Tea Core' Horse Hide - 1.3mm thickness
Color: Black - leather dyed in brown before final black dye applied
100% Wool Serge Lining
Buttons Front
Two Jetted Hip Pockets
Zipped Chest Pocket
Two Internal Chest pockets
Adjustable Buttons Cuffs
Hidden Knitted Storm Cuffs
Buttoned Adjustable Tabs as Waist
Moulded Buttons
Tab Collar
Made in Japan
Dimensions:
Chest
24 in/61 cm
Length
29 in/73.7 cm
Shoulders
21.5 in/54.6 cm
Sleeve Length
26 in/66 cm
Hem
23 in/58.4 cm
Contact me on this forum if interested. Thank you!