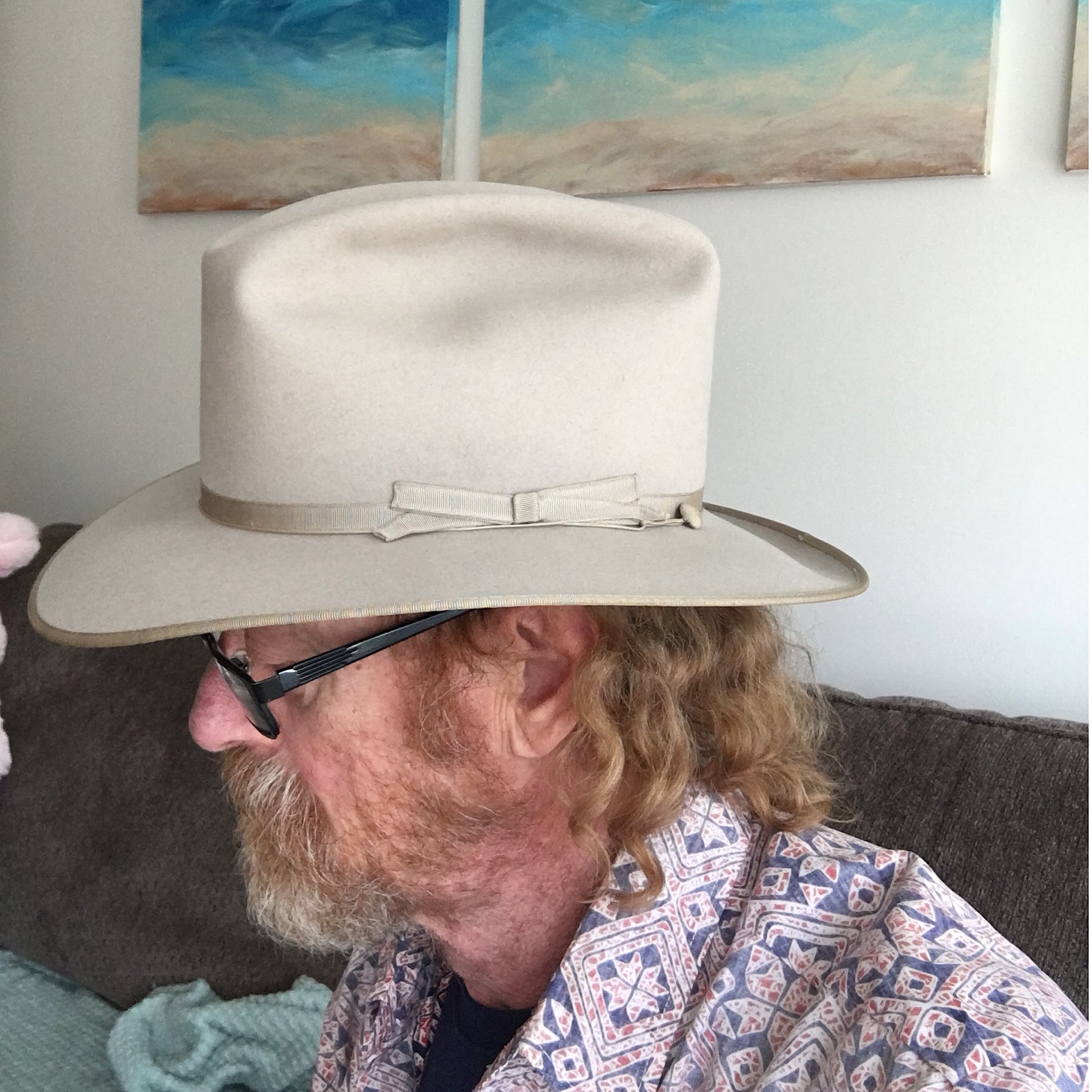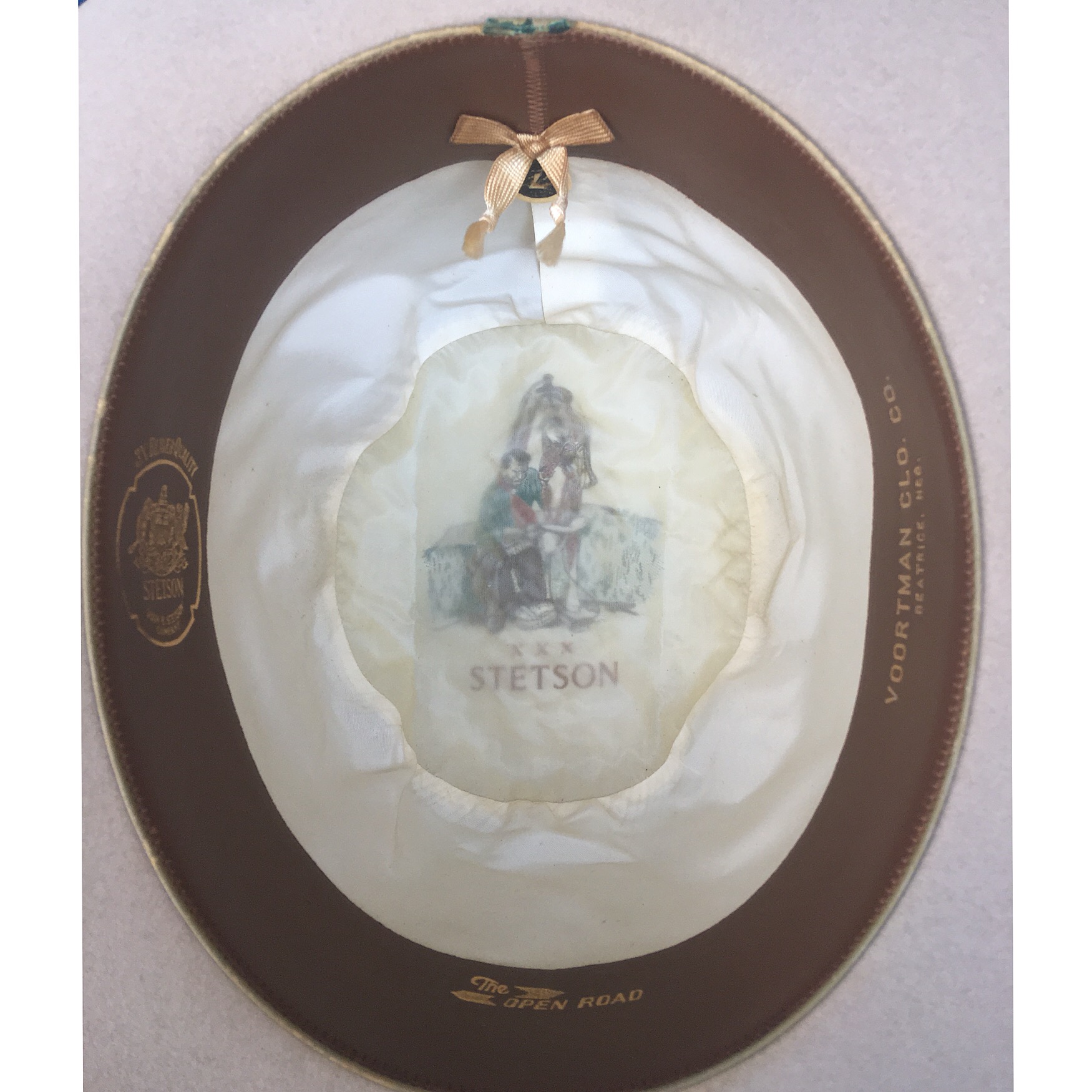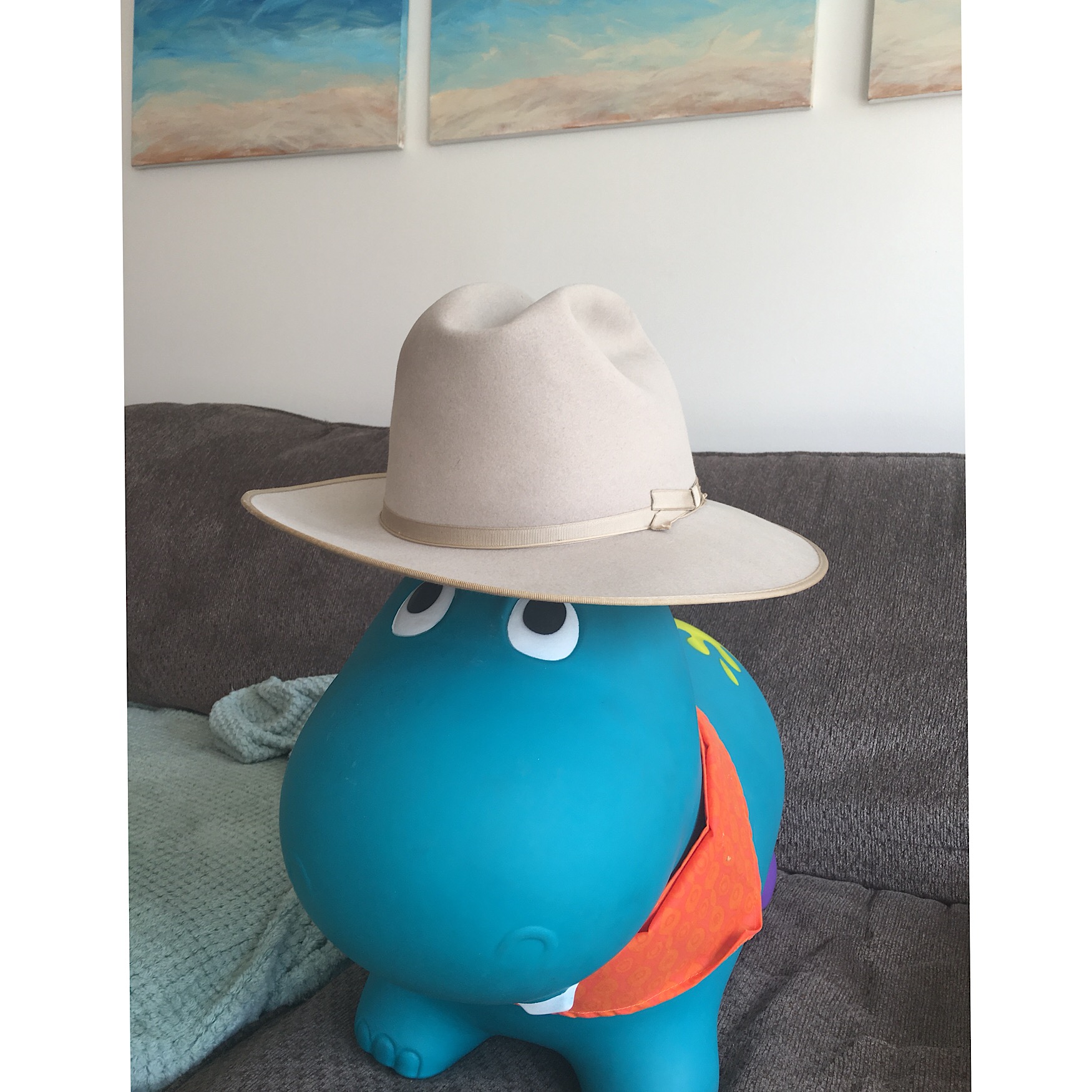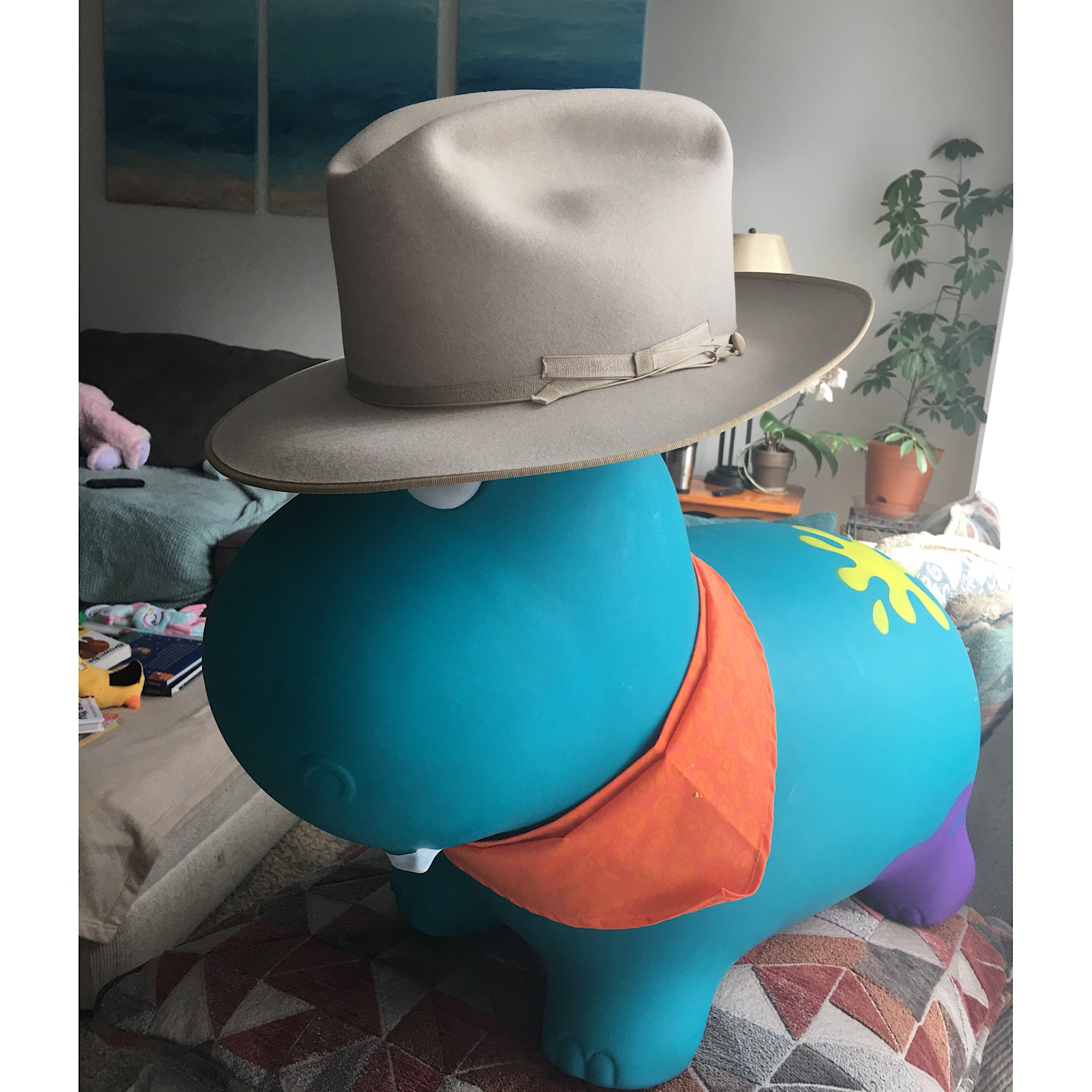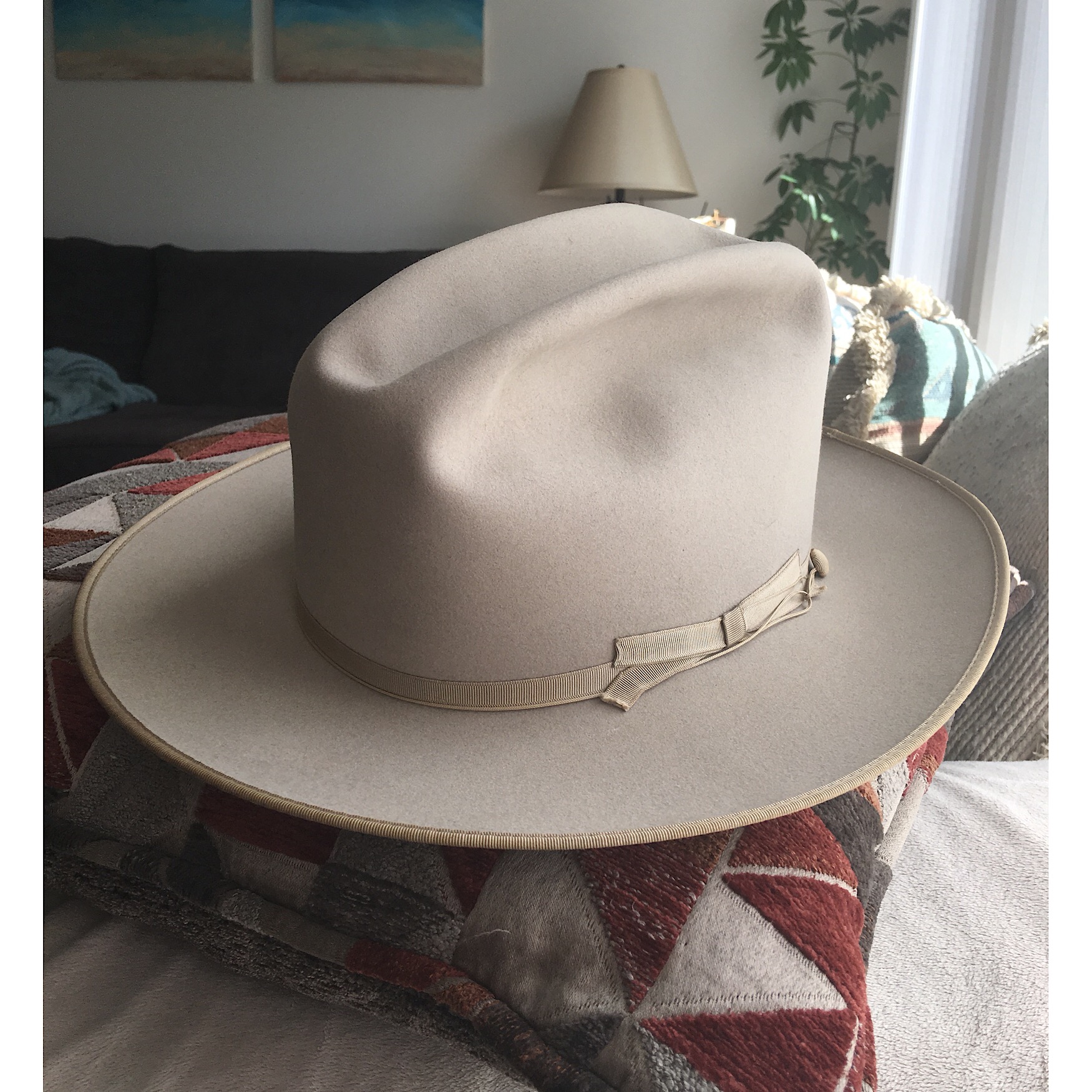 Greetings All:
Well....today i was planning on pulling out one of my most special, Stetson did it friggin alright, wear only for something special hat, just to brighten up my day.
I was brushing it and noticed a thingy place, then a kinda unrecognized area and immediately went into "Panic Thought Mode". Oh, who been messin with my hats?? Dog, hit the road!!! You know just regular hat panic.
Alas, i turn it over and what?? Oh yeah, it's the little brother!!
Hippo digs the Hollywood thing!
I also answered my own question.
Yes, Stetson did make an Open Road 3X Last Drop. Duhh
Be well. Bowen