Dear all,
First of all, I would like to say that you have a hell of a forum going on here; so much passion and enthusiasm, and so much positive energy – simply amazing! I have been reading the forum for quite some time, and also my first proper leather jacket purchase was triggered by the forum: a few years ago I bought a black FQHH Aero Café Racer that I still like to wear on a very regular basis (even though it took me quite some time to break it in…):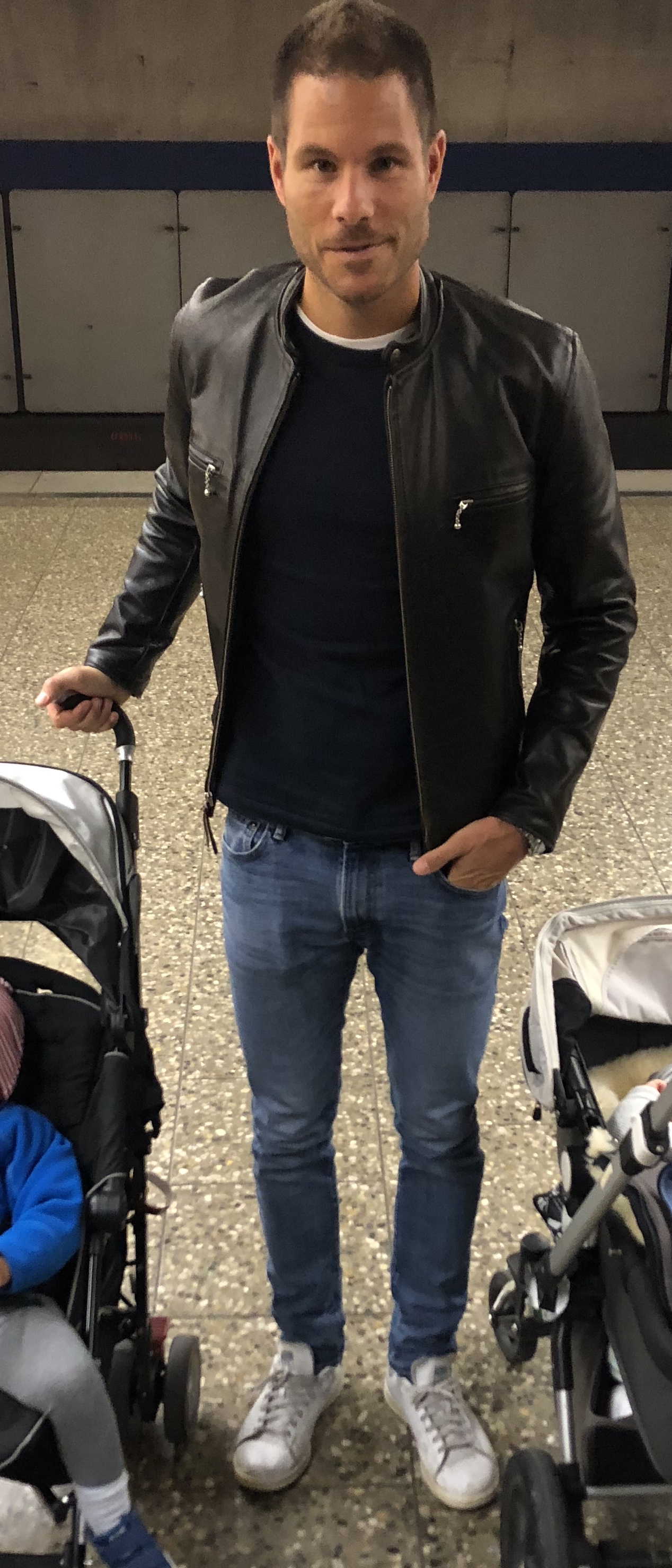 Now I am in the market for an addition to my small collection, I would like to buy another Café Racer style jacket, but I am looking for something lighter, slightly trimmer, that I can wear during warmer times, mainly with only a t-shirt underneath. That's why I am now looking to buy an Aero Board Racer, and it would be great to get some constructive feedback from you guys on my (current) configuration. The great thing is: I will be in Scotland next month and I will order the jacket directly at the Aero factory, an event that I am very much looking forward to (I will travel together with a friend who will get his first Aero leather jacket that day). Here are my specs:
Model: Board Racer
Style-wise I would like it to be close to the Buco J-100 jacket
Leather: Preferably black vincenza horesehide – my question: Is this leather relatively light/soft and "easy" to wear? Would you recommend it for summer use (with only a t-shirt underneath)?
Cut-wise I am considering to have the jacket made slightly shorter than the normal board racer, which I believe would fit my bodyshape better (comparable to the classic café racer) - does this make sense in your eyes?

Pockets: Here I would go with the Buco-layout (just 2 horizontal chest pockets, no side pockets)
Regarding inner pockets: I am not sure if they will disturb the trim fit of the jacket, what would you say?
Back: I believe that a centre-seam would look quite nice
Question: Does a bi-swing back disturb the trim fit of the jacket (which I would like to achieve)?
I don't really like the style where the centre zipper doesn't go all the way down and the jacket splits in two halves, I think I would rather go for a version where it doesn't do that split (unlike the original Buco)
Lining: Tartan (pattern still to be decided)
Zipper: Talon in chrome, round ends (like the original Buco)
I am very much looking forward to your feedback guys! Please let me know if there are things I have forgotten or that I should (re)consider, I really want this jacket to be perfect, especially since it is connected to my Scotland-trip.
Greetings from Munich/Germany!
Max