I like adding personal touches to all my jackets, especially adding a pin or two to my wool and denim.
Leather I'll add a zipper pull of some kind, but pins are a different story.
Normally I wouldn't, but from the day I got the jacket I've been thinking this pin would be perfect for it. I was hesitant, but finally bit the bullet and I'm glad I did.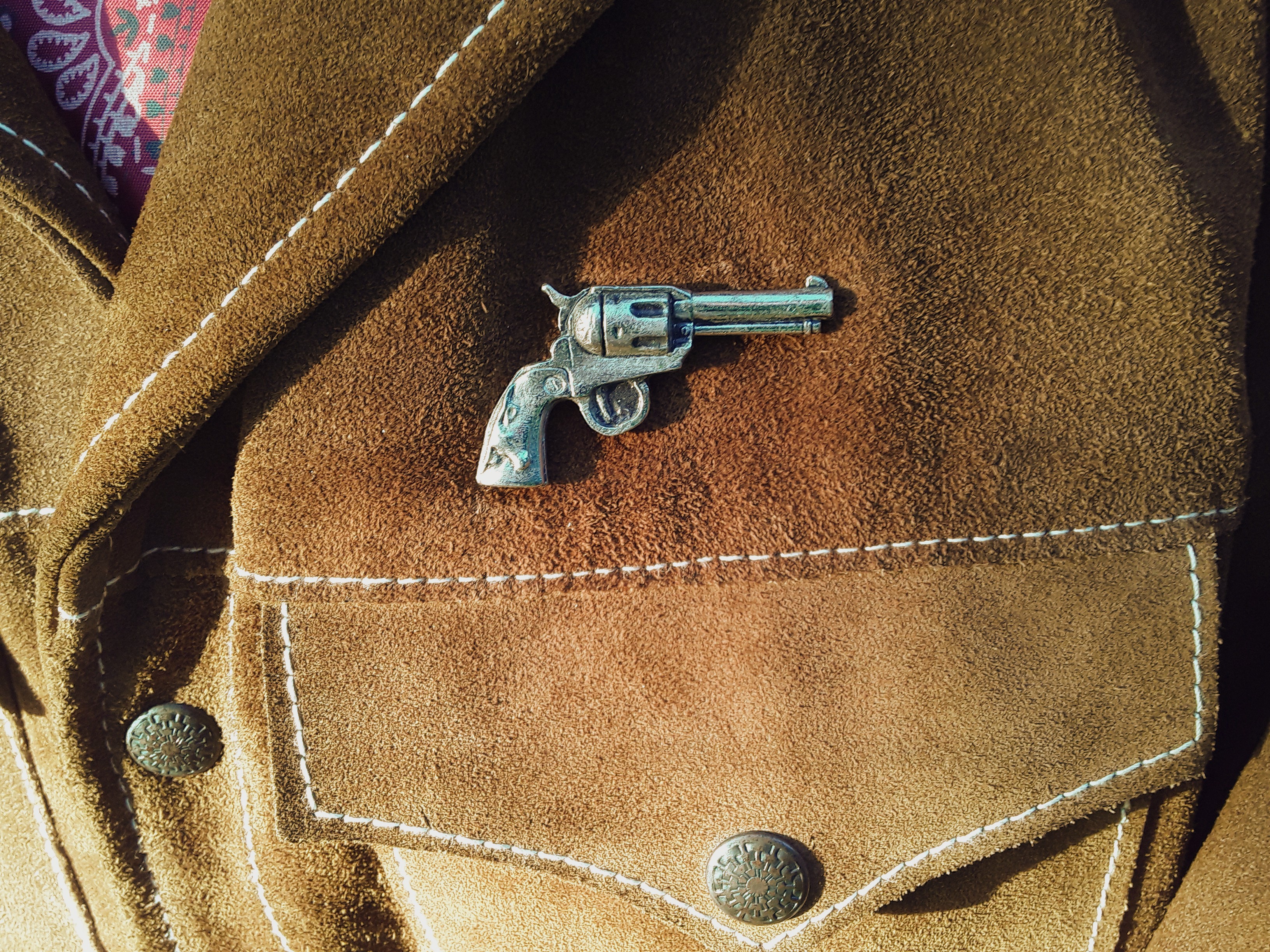 My dad gave this pin to me as a kid and I just kept it in a drawer for a long time.
I eventually put it on my boonie hat where it's been the past couple years, but it's a weighty pin and always sagged so I was just leaving it there till I had a more appropriate place for it.